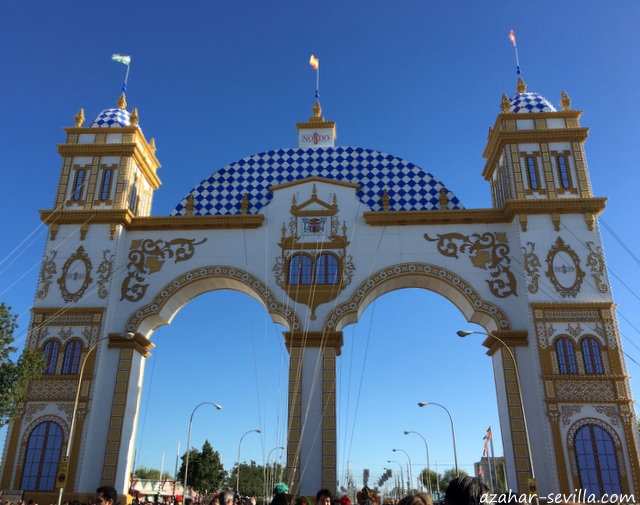 Some scenes from the Feria de Abril in Sevilla. The portada this year was a "Homage to Dance" and the winning design, by Eduardo Morón Espinosa, was inspired by the Argentinian Pavilion for the 1929 Spanish American Exhibition, now the Antonio Ruiz Soler Conservatory of Professional Dance.
I was invited to have lunch one afternoon at the private (and massive) City Hall caseta, so I went along with my friend and colleague Aldara Arias de Saavedra from We Love Tapas and we were shown a fabulous time by Diego Torres, editor of Sevilla Selecta magazine, who was in charge of coordinating all the food for the event. Afterwards we took a stroll around the grounds. It was a lovely sunny afternoon but heavy rains earlier in the week had taken its toll and the thousands of colourful paper lanterns that typically cover the lights had literally been washed away. There are rumours that next year the feria may start on Saturday (instead of the traditional Monday at midnight opening) and last for ten days. We shall see…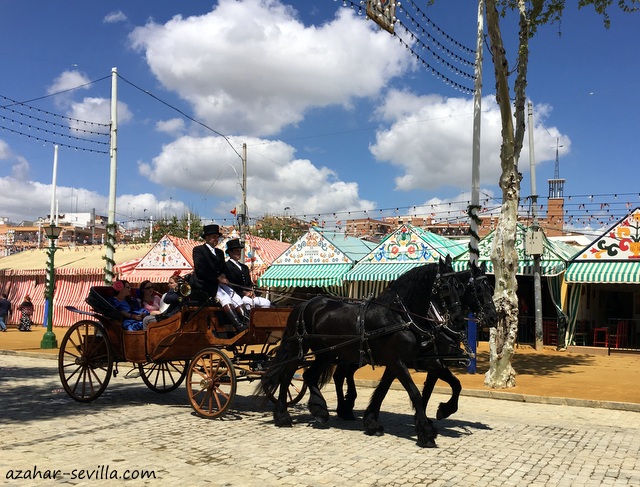 arriving at the feria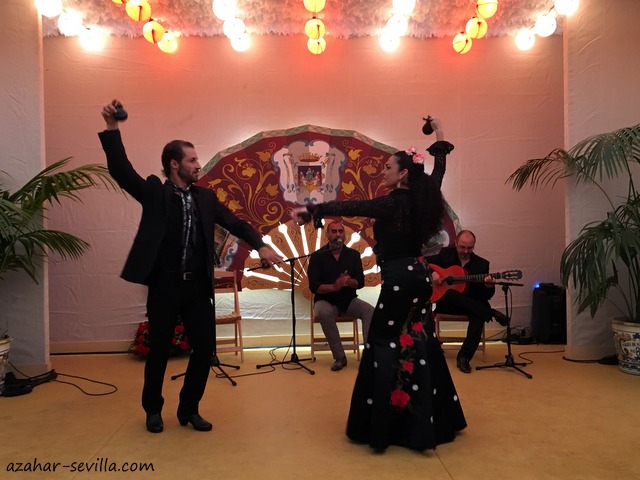 flamenco in the Ayuntamiento caseta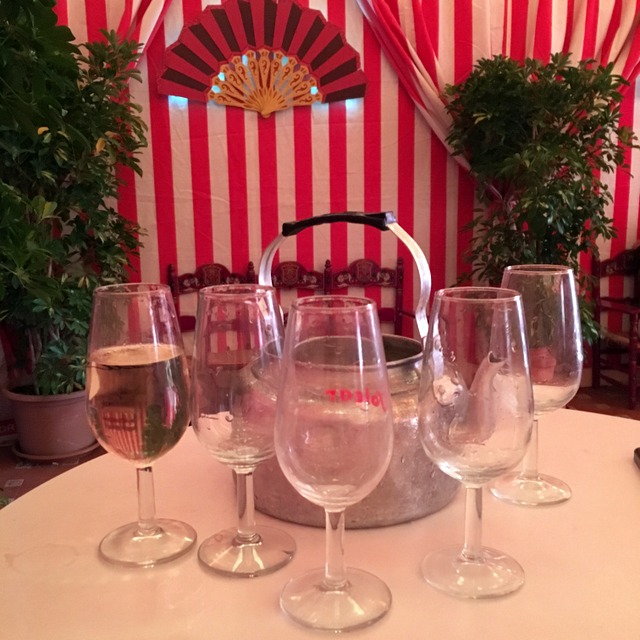 cold manzanilla served in a chilled metal teapot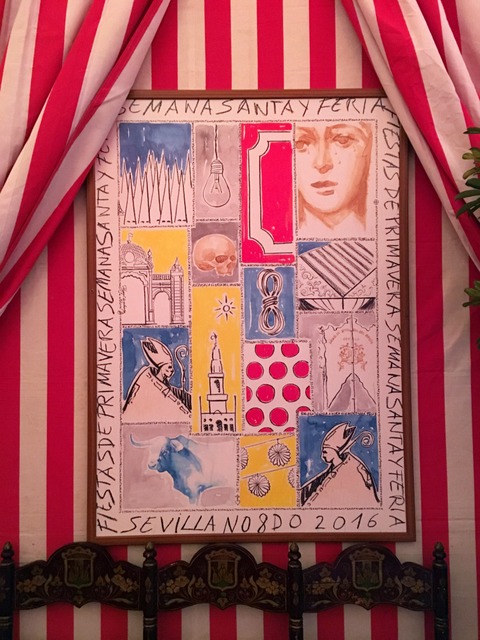 this year's spring fiestas poster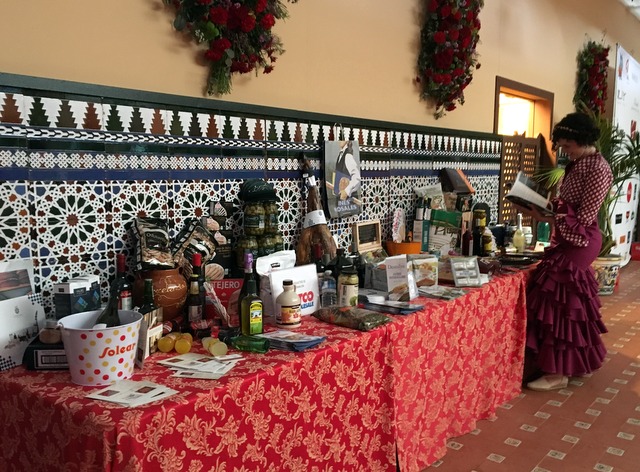 Andalusian products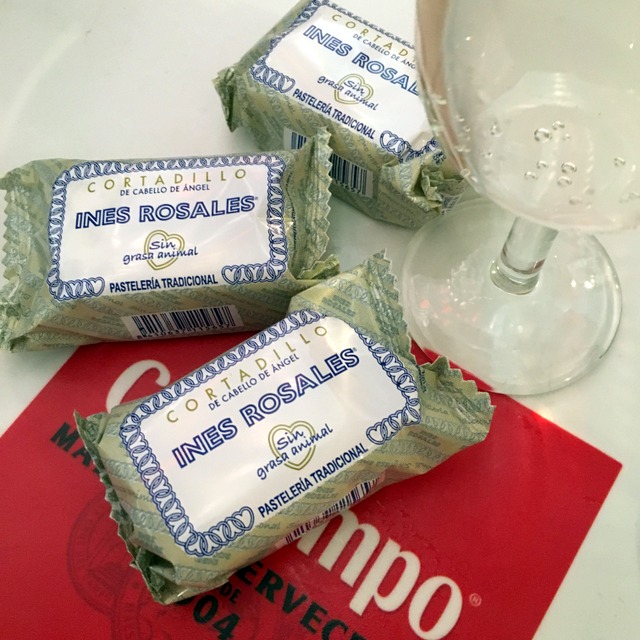 Inés Rosales for dessert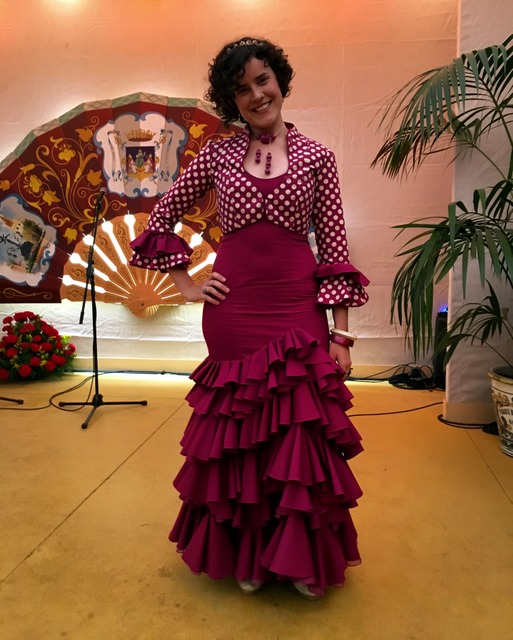 Aldara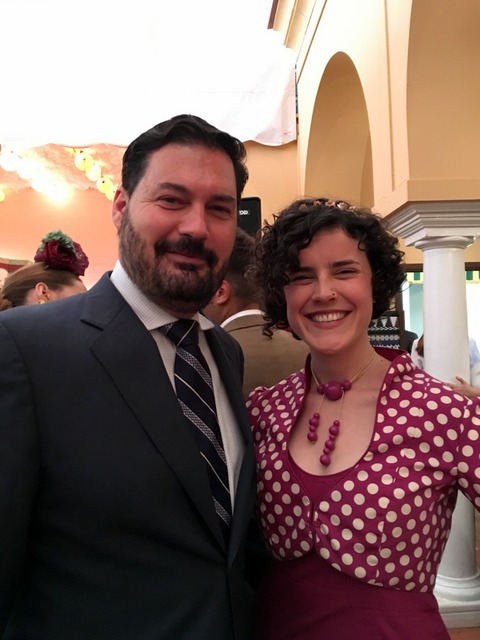 Diego and Aldara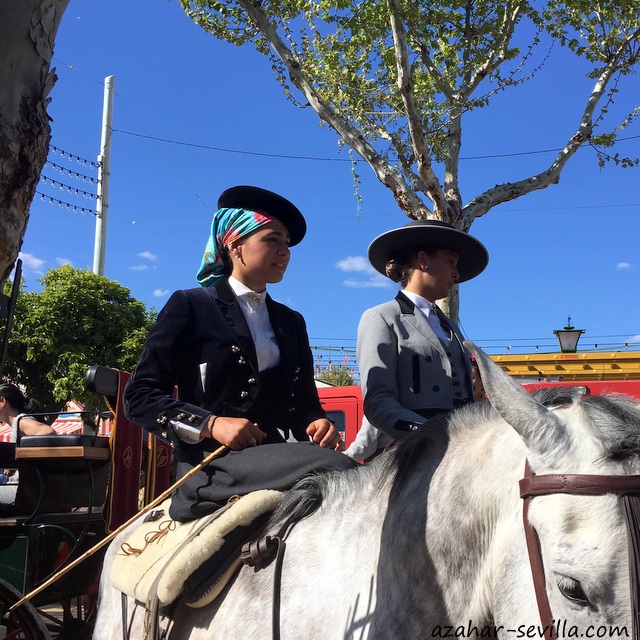 lovely head scarf on this lovely amazona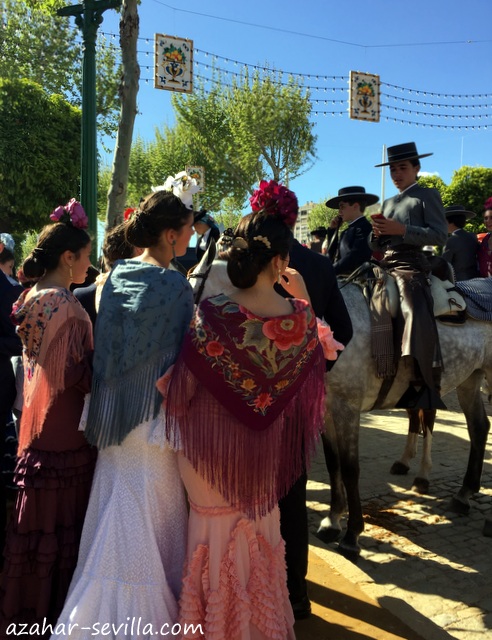 chatting each other up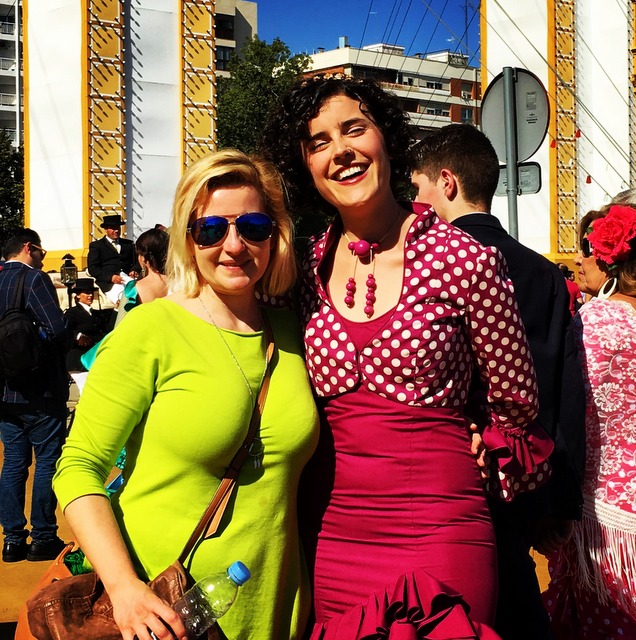 We Love Tapas chicas Ania and Aldara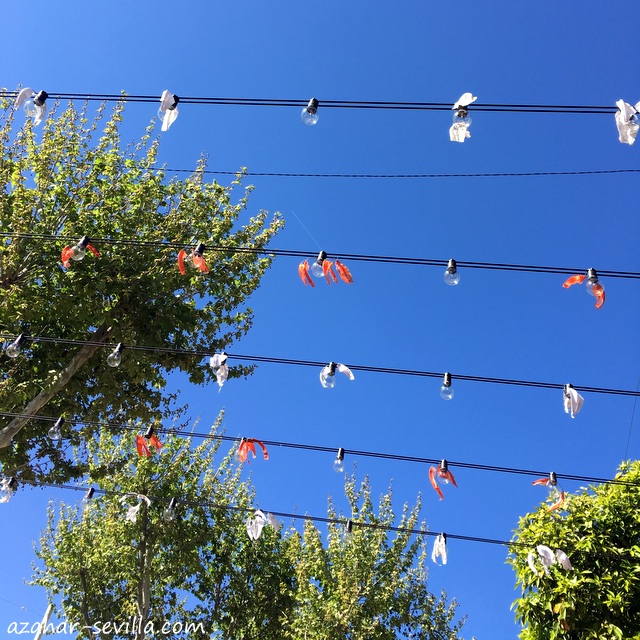 washed away paper lanterns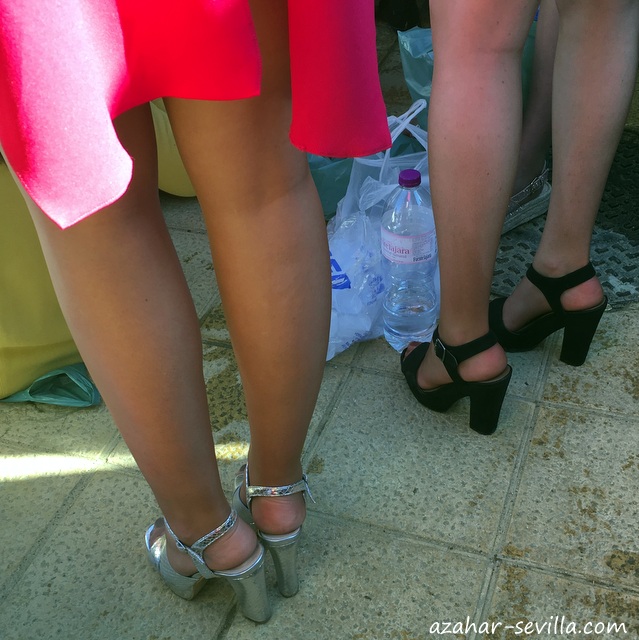 feria shoes…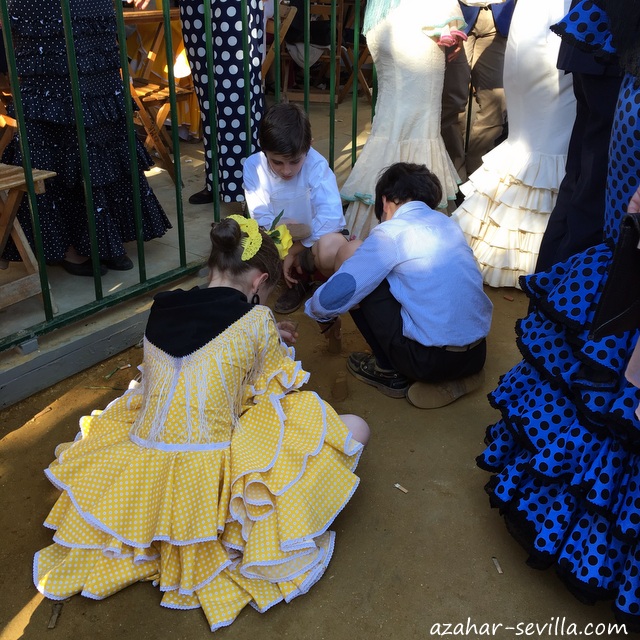 kids playing outside a caseta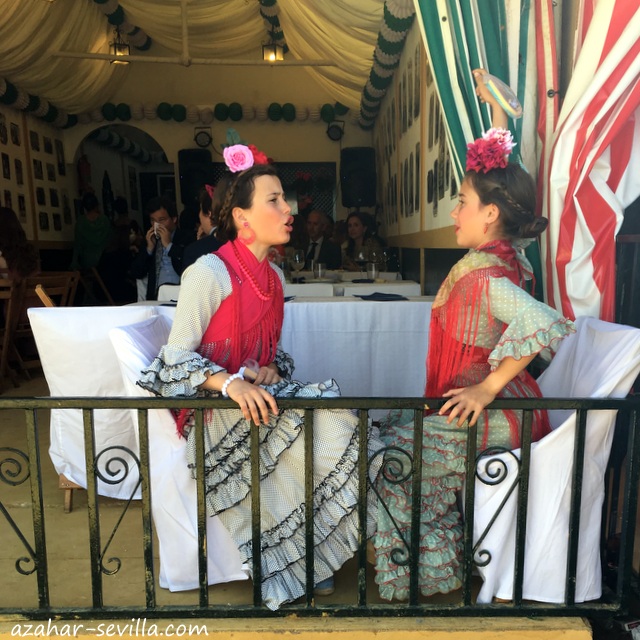 two young girls singing sevillanas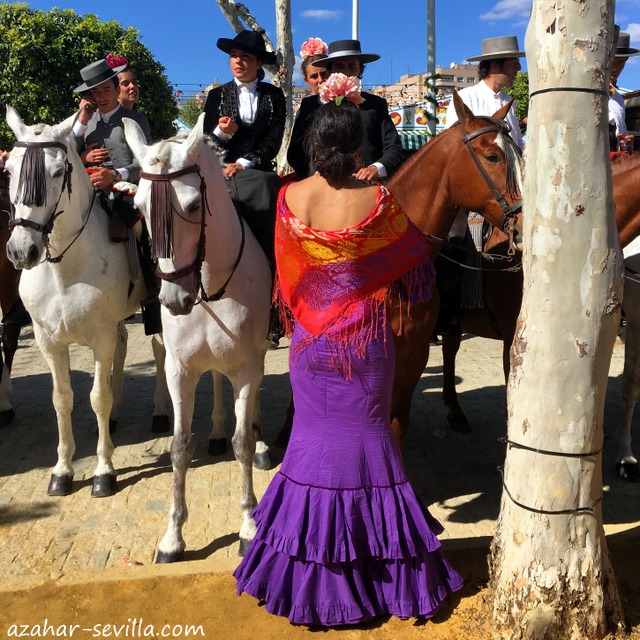 beautiful colours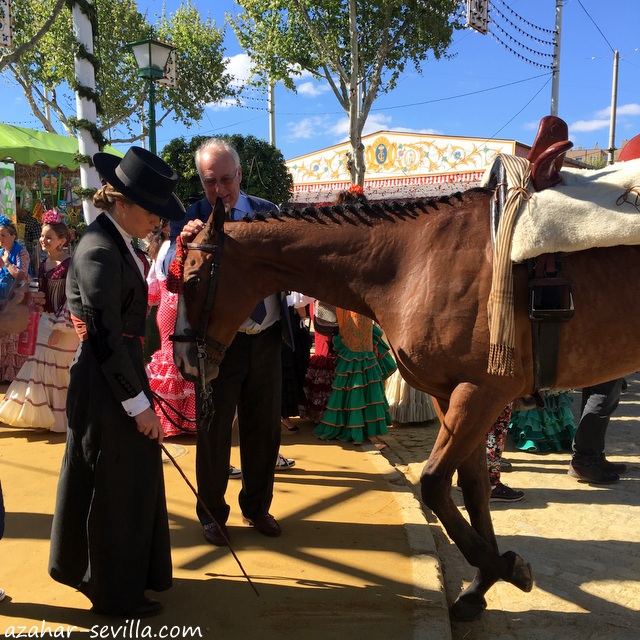 horse whisperer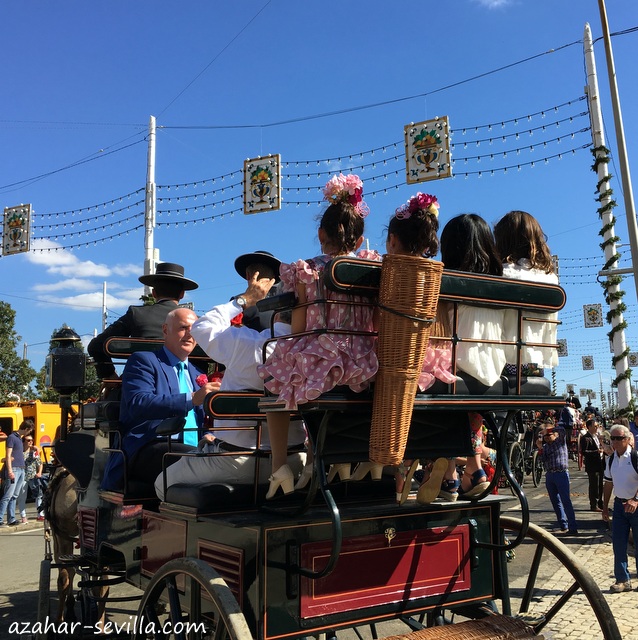 carriage ride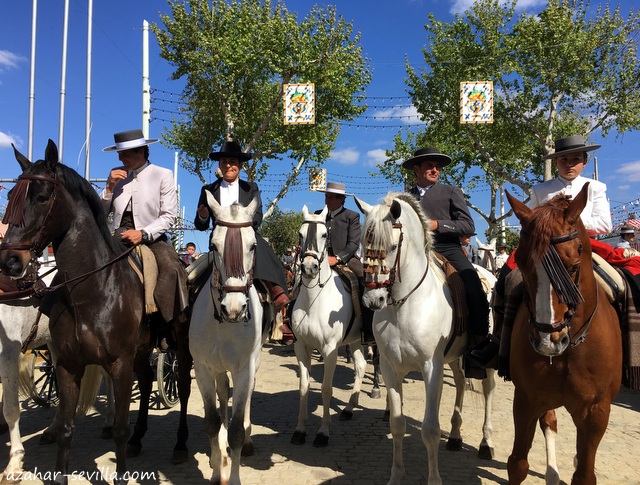 hombres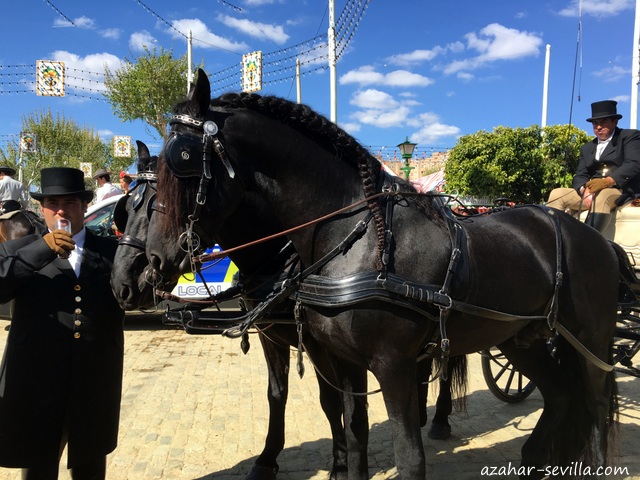 taking a break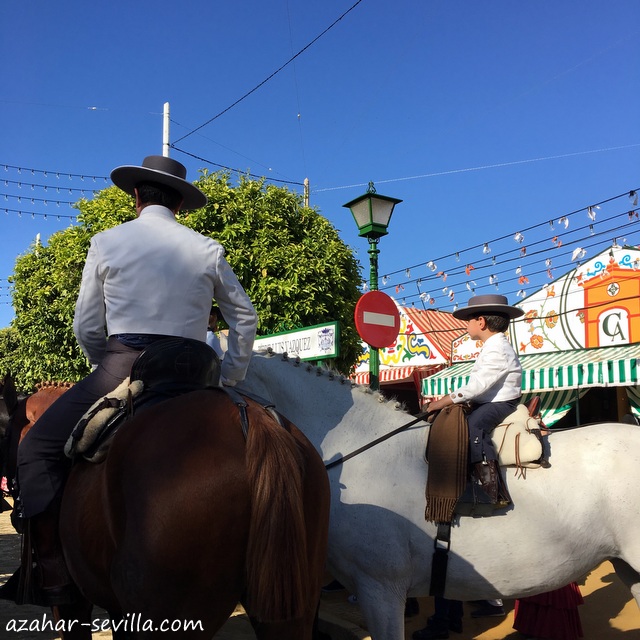 big and little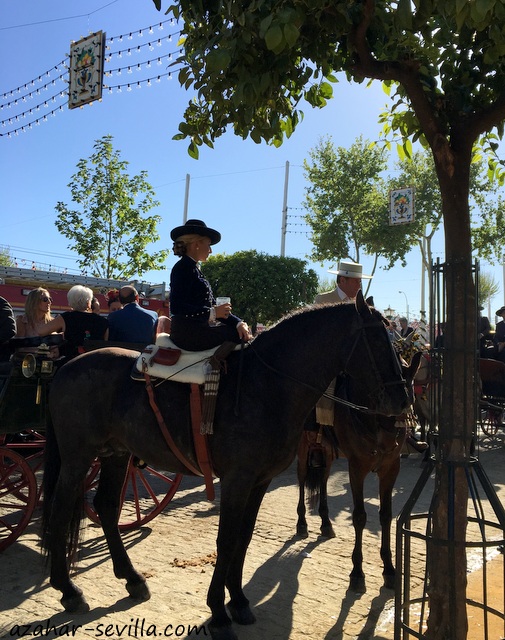 amazona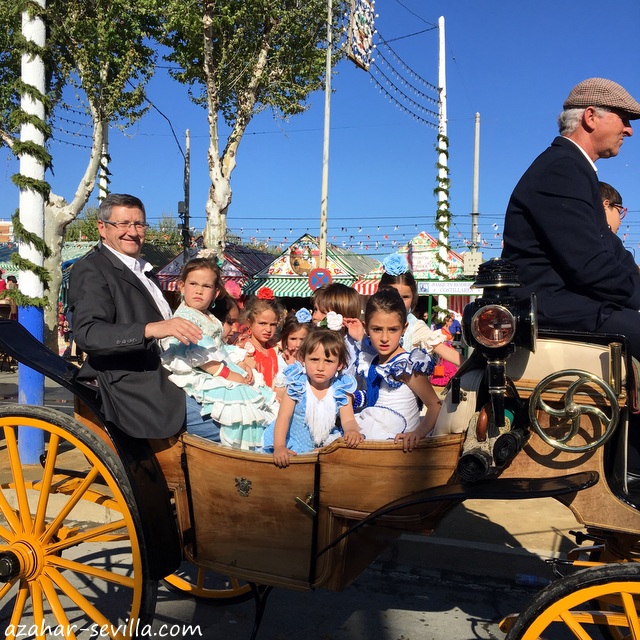 chicas!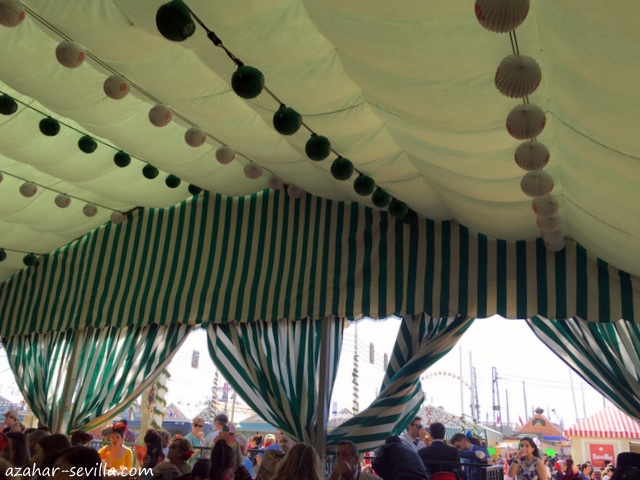 inside a public caseta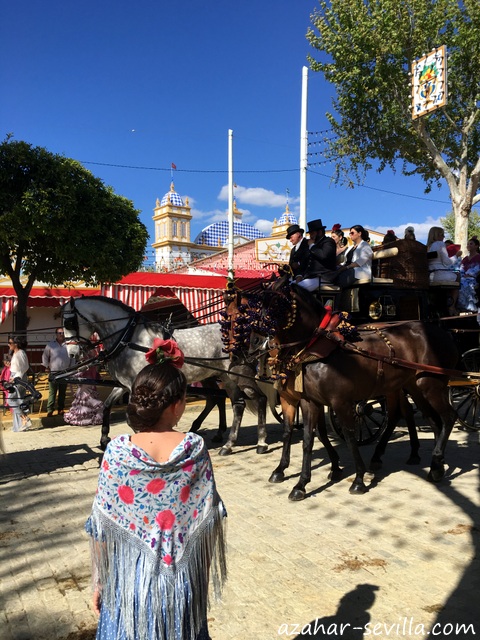 late afternoon shadows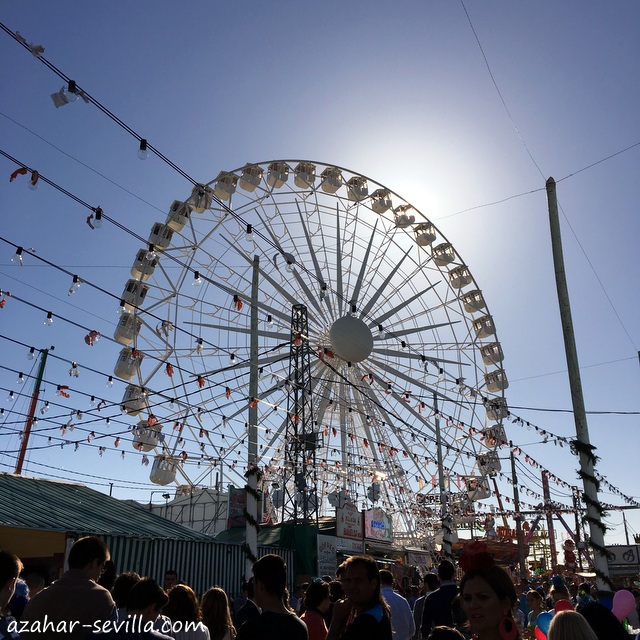 the wheel – would've gone up but it was way too speedy
Feria de Abril Sevilla