I'm going to admit right now that I'm no expert on either fashion or shoes as I tend towards sensible footwear and comfortable clothing, but I'll do my best to give you a good idea of what's available here – which is actually quite a lot.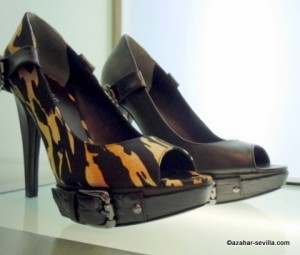 If you're seriously into shoes you will love Sevilla. Just walking up and down Sierpes and Tetuan streets should do it for you, though there are also a few places just off the Plaza Salvador. Of course my favourite is the Camper store on Tetuan for trendy and comfortable shoes, but  other shops worth checking are Pilar Burgos, Paco Rodriguez and Antonio Ortiz.
High-end fashion can be found in and around the Plaza Nueva with such names as Max Mara and Loewe in the square itself. Nearby you will find classic Spanish designers such as Purificación Garcia and Adolfo Dominguez.
For more affordable stylish streetwear check out Mango, Zara and Massimo Dutti.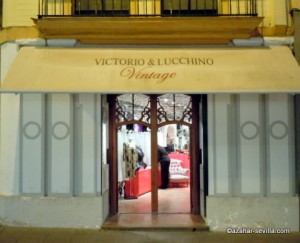 Smaller boutiques of interest are the weirdly named HAND (Have A Nice Day) on calle Adriano and on nearby calle Zaragoza _______ is worth a visit not only for its hip designs but also for _________ fabrics.
Boutiques abound in "Soho Benita", with