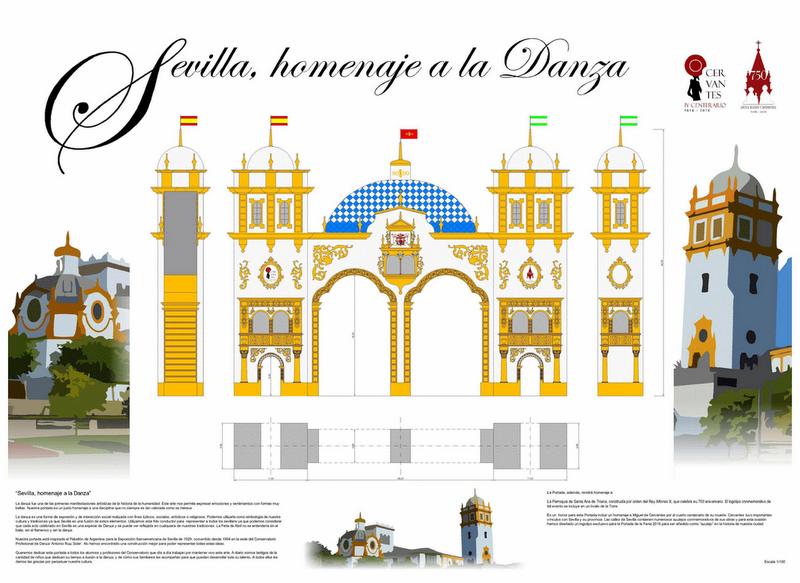 La Feria de Abril, or April Fair, is Sevilla's annual party to welcome the spring. This year it runs from April 12 to 17 (the alumbrao, or switching on of the lights, is at midnight on April 11), and for a week the fairground will be abuzz with people, horses and carriages, and the sound of flamenco.
Entrance to the fairground is through a specially constructed gateway, called the Portada, which is rebuilt every year with a different theme. This year's theme is "Homage to Dance" and the winning design, by Eduardo Morón Espinosa, was inspired by the Argentinian Pavilion for the 1929 Spanish American Exhibition, which is now the Antonio Ruiz Soler Conservatory of Professional Dance, and can be found in the Paseo de las Delicias.
The design also includes two commemorative plaques, one to each side of the central gateway. To the left is one for the 4th centenary of the death of Miguel Cervantes, the author of Don Quixote. To the right is celebrated the 750th anniversary of the parish church of Santa Ana in Triana.
Feria de Abril 2016
April 12 – 17
Sevilla