Featured this month
Fresh & Delicious Tapa Salads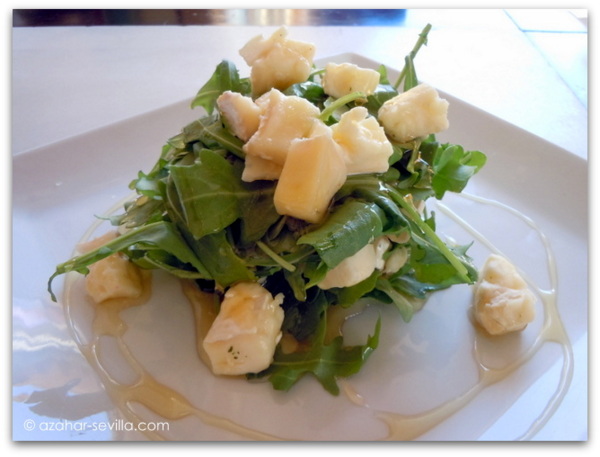 arugula (rocket) salad with brie cheese and honey dressing
La Brunilda: hidden gem of the Arenal.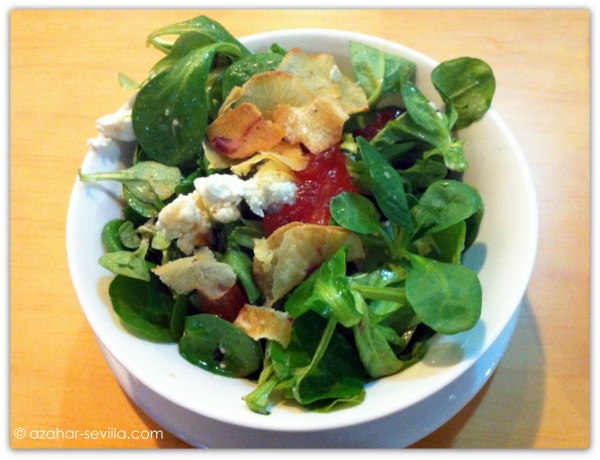 lamb lettuce salad with goat cheese, tomato marmalade and yucca chips
Used to be the only salad you could find at tapas bars was an uninspired "ensalada mixta" of iceberg lettuce, onion, tinned tuna and sweet corn, usually offered in one (large) size only, for 3-4 people to share. These days you find much more interesting salads around town but for some reason they are not usually offered in smaller sizes. At both the Vineria San Telmo and La Brunilda you can find lovely "tapa salads" like these. Perfect.
also visit…
Azahar's Sevilla

Viva Las Tapas
Alternatravels
Seville Concierge