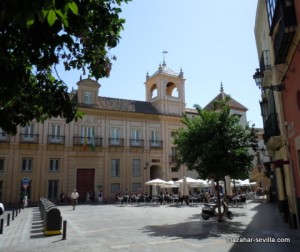 Situated between the Puerta Carmona and the Puerta de la Carne, and extending to the end of calle José, the barrio San Bartolomé is undoubtedly "the forgotten barrio of Seville". Like the more famous Santa Cruz, it was originally part of la Judería, the old Jewish quarter of the city. After the establishment of the Inquisition in 1480 the Jewish population, once the most numerous in Spain, was gradually dispersed. In recent times the barrio had fallen into decline, but in the 1980s a programme of refurbishment of some of the major buildings helped stimulate a general improvement of the area.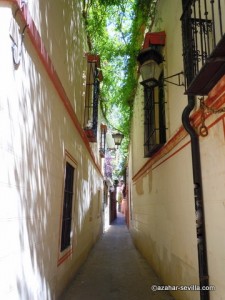 Although it has few monuments, it is an area of great charm, and it is well worth spending an hour or two just wandering around its maze of narrow, winding streets and experiencing its unique atmosphere, away from the hustle and bustle of the city. The aptly named Verde (Green) street, cool and quiet even in summer, la Virgen de la Alegría, and Calle Garci Peréz are like worlds apart.
The main buildings of interest are clustered in and around the central square, the Plaza de Las Mercedarias – the Convent de las Mercedarias, the rather forbidding Convent of las Salesas, the 18th century church of San Bartolomé itself (built on the site of a former synagogue), and the house of Miguel Mañara at the end of Calle Leviés, which has a lovely exterior, but is now government offices. On Calle Leviés you can also find the very popular Carbonaría, which has live flamenco music most nights.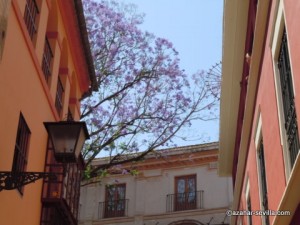 But as with the barrio Santa Cruz, one of the best things is to just wander through the neighbourhood, stopping for a cold beer and a tapa,  and discover what's just round the next corner. Although I have used the name San Bartolomé, the barrio is actually known by everybody as La Judería.