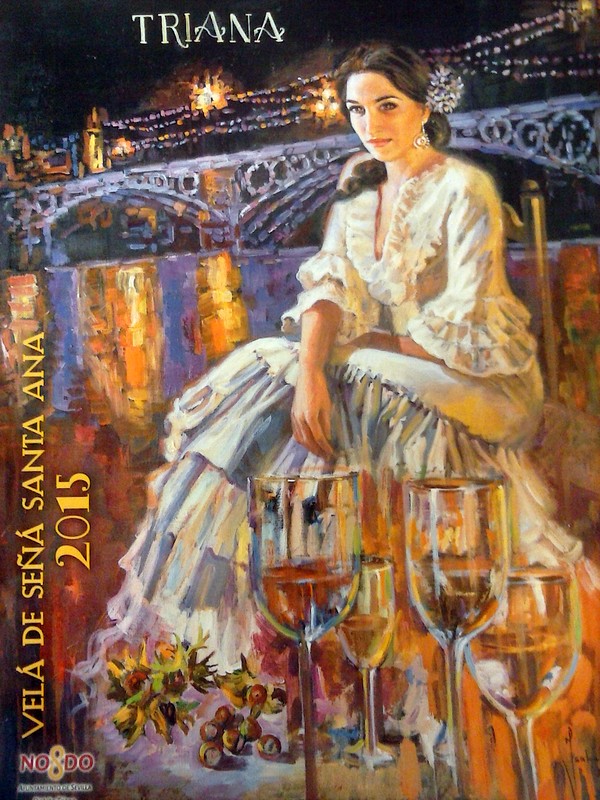 Triana's biggest annual street party – the Velá de Santiago y Santa Ana – will be held next week July 21st – 26th with dozens of activities and concerts planned.
Dating from the thirteenth century, the Velá is celebrated every year in late July and Sevillianos flock to the "other side" of the river to enjoy this traditional week-long summer festival.
Plaza Altozano and the surrounding streets are at the center of the fiesta, particularly Betis street, where there are food and craft booths and a small fun fair for children. It's a great place to stroll, have a beer or a glass of fino with some "pescaito frito" and sample the traditional green hazelnuts.