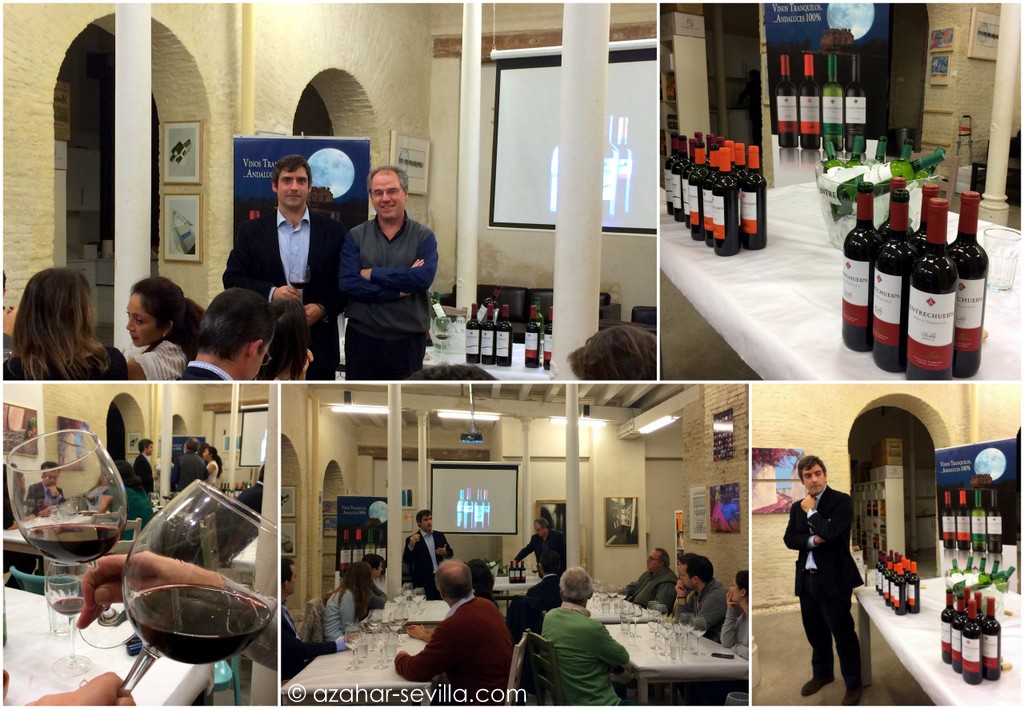 La Revuelta opened earlier this year as a kind of all purpose cultural drop-in centre with books, art and events, especially food and wine events, and that was why I was there recently – for one of their "off the beaten track" wine tastings, this one featuring a small winery, Entrechuelos, run by Miguel Domecq, a member of the renowned Pedro Domecq sherry family. Miguel presented each wine like a proud father and I always find this kind of personal connection helps people relate better to what they're tasting.
The Entrechuelos winery opened in 2008 on the Cortijo de Torrecera (the central farm of a grape growing estate), an area long used for vineyards, named for an 11th century Moorish watchtower built on the top of a hill overlooking the surrounding land. Although the winery is not far from Jerez, the wines produced there are not sherries, but table wines of the Tierra de Cadiz.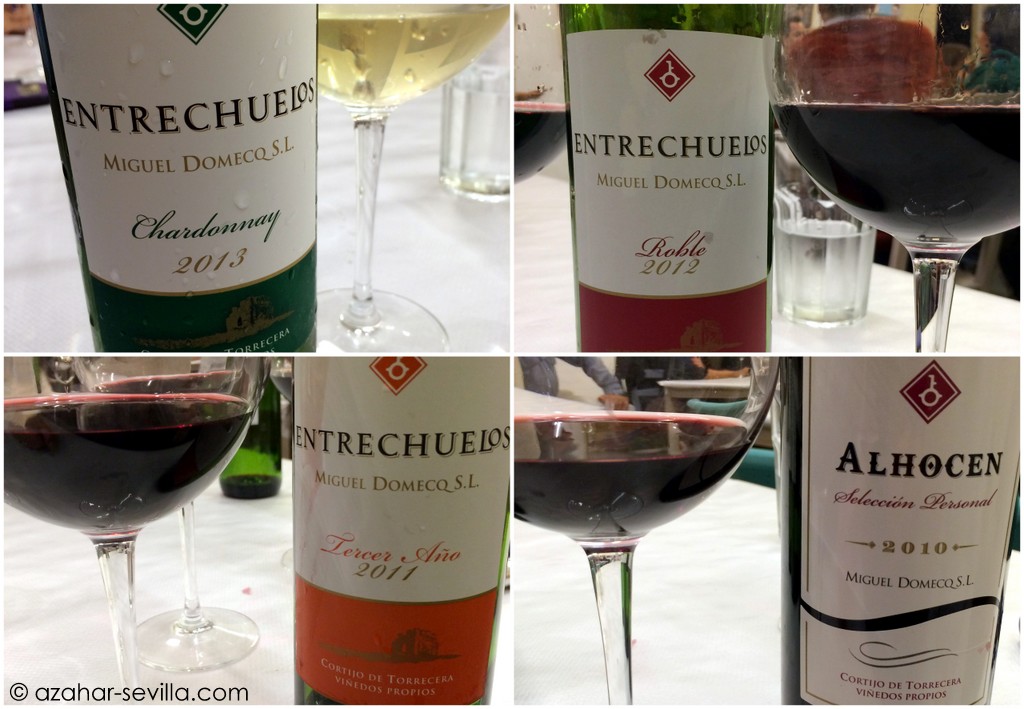 We sampled four of these, starting with a young Chardonnay, which proved light and refreshing, slightly sweet with a good, fruity taste. This was followed by two red wines blended from Syrah, Merlot, Tempranillo and Cabernet Sauvignon, the first called Roble 2012, aged for six months in French oak, the second a Tercer Año 2011, aged for a year. The contrast between the two was surprising. The first failed to impress, but the extra six months of ageing of the second produced a pleasantly full-bodied and quite complex wine with a deep colour that I thoroughly enjoyed. The fourth was the Alhocen Personal Selection 2010, a slightly different blend of the same four grapes, also aged for 12 months to make a nice fruity red wine.
Check the La Revuelta Website for information about upcoming events and activities.
La Revuelta
Siete Revueltas, 33
Tel 954 21 08 06
Open: 10.00 – 14.00 / 17.00 – 20.00
Closed Sunday