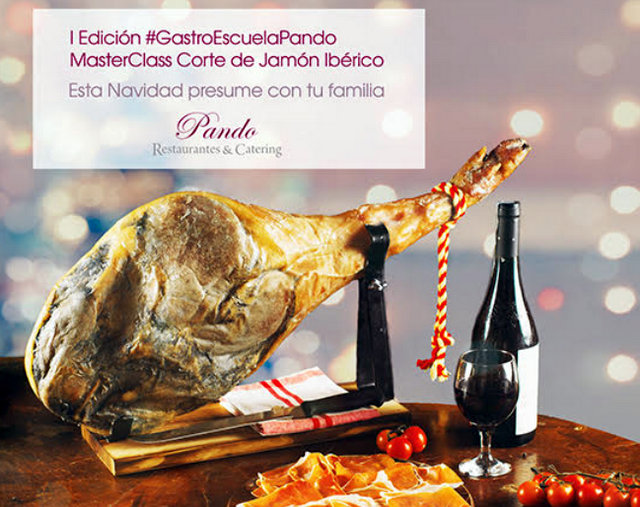 Who could resist an invitation to attend a jamón cutting masterclass? Not me, that's for sure. This was the first of many proposed events by Pando Restaurants & Catering for their #GastroEscueloPando initiative, and what a great way to start. Also, just in time for Christmas, when many families purchase a jamón to see them through the holiday season. Though as we all know, proper jamón cutting is an art form, requiring knowledge, skill and – just as important – practice, practice, practice. And while none of us walked away from the event with finely honed cutting skills, we did take away a lot of new information that will be very helpful for those planning to buy a Christmas jamón.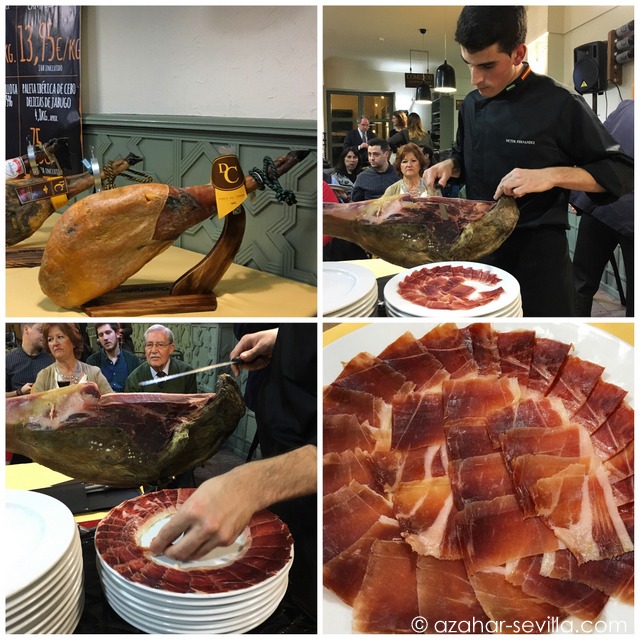 The masterclass was led by professional cortador Victor Fernández. It was a very relaxed and casual setting and everyone felt comfortable asking questions while watching Victor in action. We learned about the different types of Ibérico ham, the different cuts, the different flavours, as we enjoyed plates of jamón being passed around the room, along with glasses of Glorioso rioja. Some brave souls even got up to try their hand at cutting under Victor's watchful eye.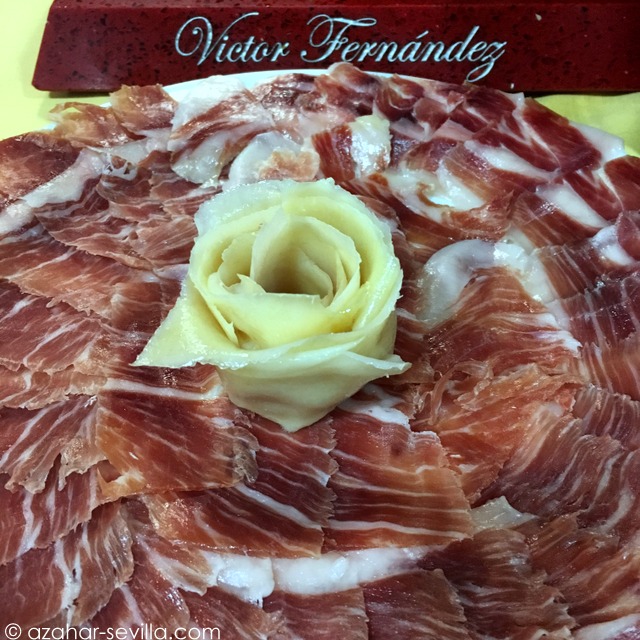 Pando has recently renovated its calle San Eloy 47 location, and has also updated its menu. Worth checking out.