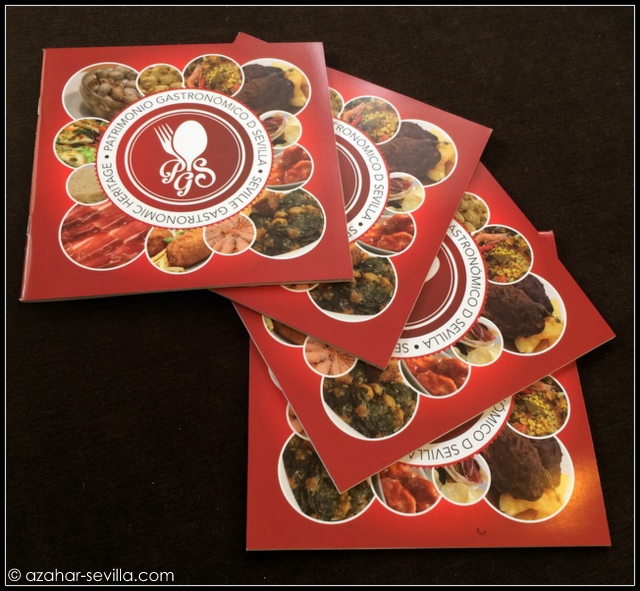 Introduing Sevilla's first Gastronomic Heritage Guide to tapas (and the best places to find them). The first printing of the guide is out and about and you can also download the free APP, which has both Spanish and English versions. It's a perfect way for both locals and visitors to discover the diverse and delicious gastronomy of Sevilla, one bar at a time. Handy maps and recipes are also included in the APP.
"Establishments suggested come from a popular survey conducted by Tourism Board of City of Seville website between April 15 and September 15, 2013, as well as from a selection prepared by a technical commission of experts composed of Julio Fernández, Chef of the Michelin Star restaurant Abantal, Fernando Huidobro, president of the Andalusian Academy of Gastronomy and Tourism, Javier Compás, wine tasting technician, journalist and gastronomic writer, Shawn Hennessey, best gastronomy Twitter 2013 and author of Sevilla Tapas gastronomy tours, and Paco Sánchez, historic bar-restaurant owner in town, former owner of Bar Giralda and Bar Estrella. As a rule, these establishments are limited to the traditional and touristic heart of the city, although some other establishments are also included beyond that area because of uniqueness, quality and tradition."
~ Visita Sevilla
I am very pleased and proud to have had a part in the creation of this very special guide.