Taller Andaluz de Cocina (Andalusian School of Cooking) is the creation of three young food professionals, José Manuel, María and chef Victor, who opened the school seven months ago. I'd already met the team, and had been meaning to take the class, so when I received an invitation the other day I jumped at the chance.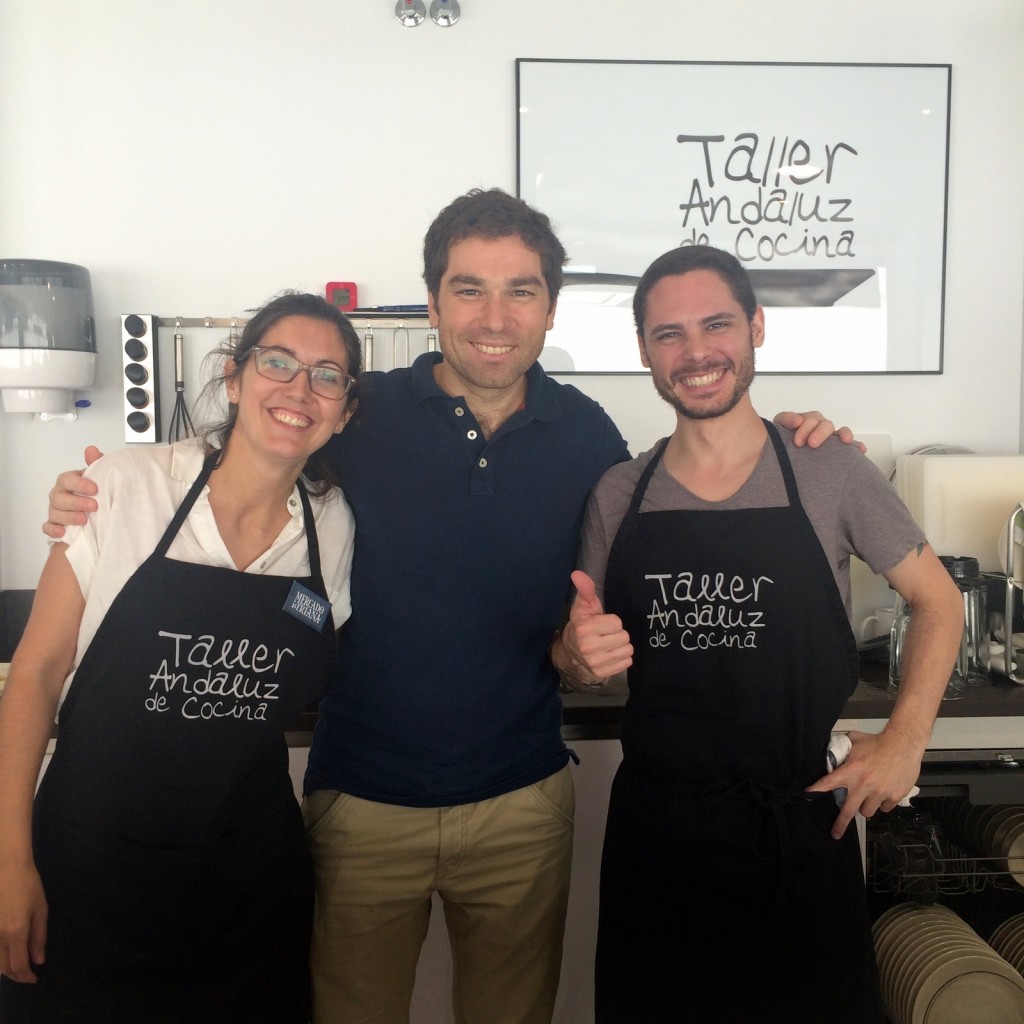 María, José Manuel, Victor
The school is a new purpose built facility inside the Triana market, fully equipped with all the necessary modern appliances, and spotlessly clean, and with ample space for up to 16 students to enjoy a hands-on learning experience. Its location in a historic market gives both a connection to the traditions of Andalusian cooking and a ready supply of fresh ingredients.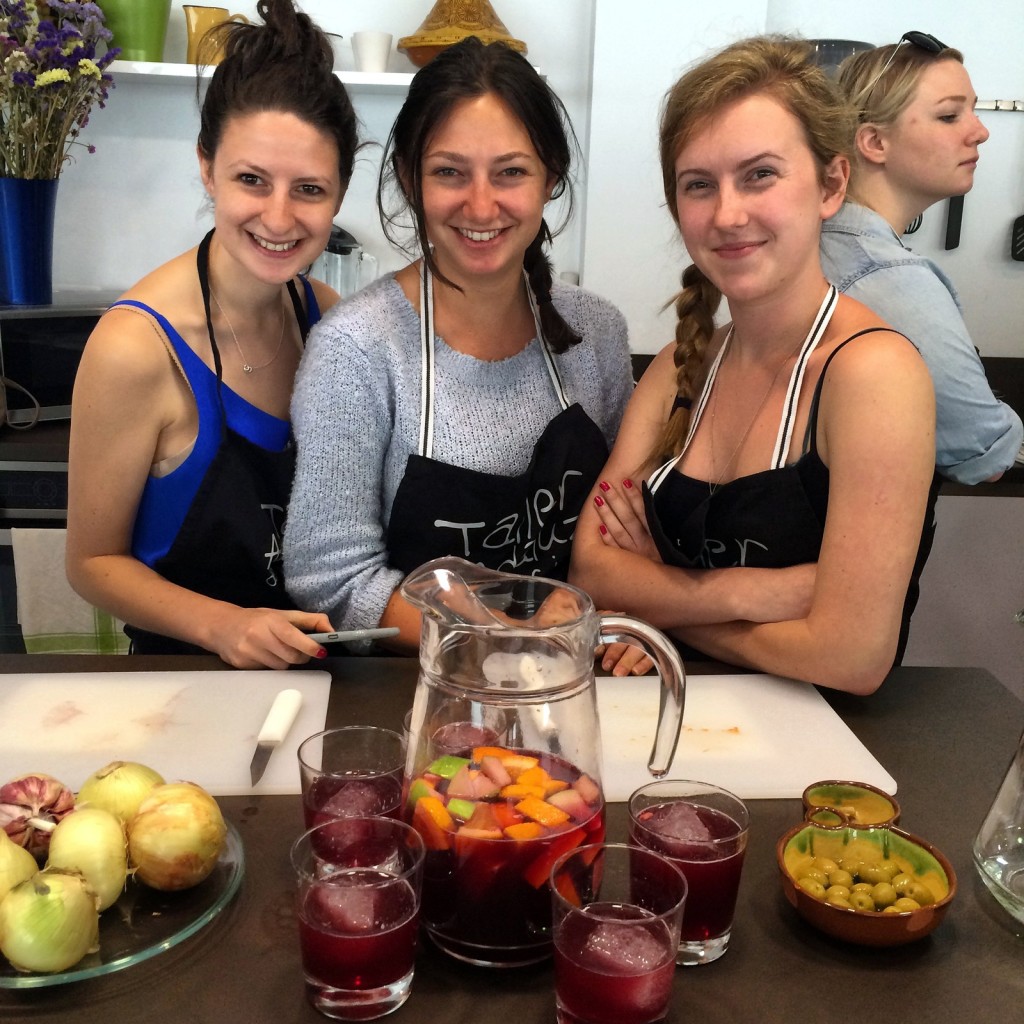 sangría o'clock!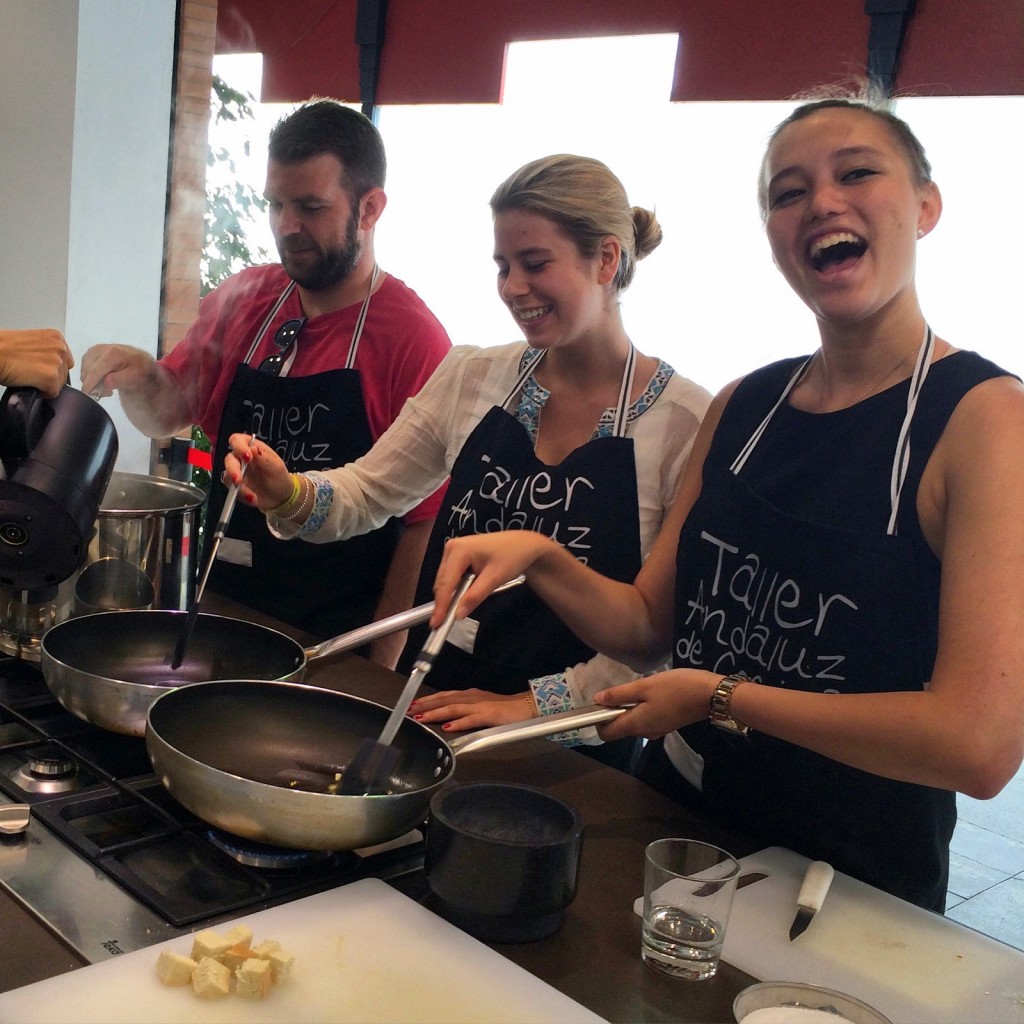 hands-on cooking experience
After meeting our classmates to be (English, German and American visitors), we started with a half-hour tour of the market with María, who took us to some of the stalls selling traditional Spanish produce, including jamones, cheeses, olives and cooking essentials like top quality tomatoes and other veggies, and explained what we were seeing. Along the way María also picked up the fresh ingredients for our class.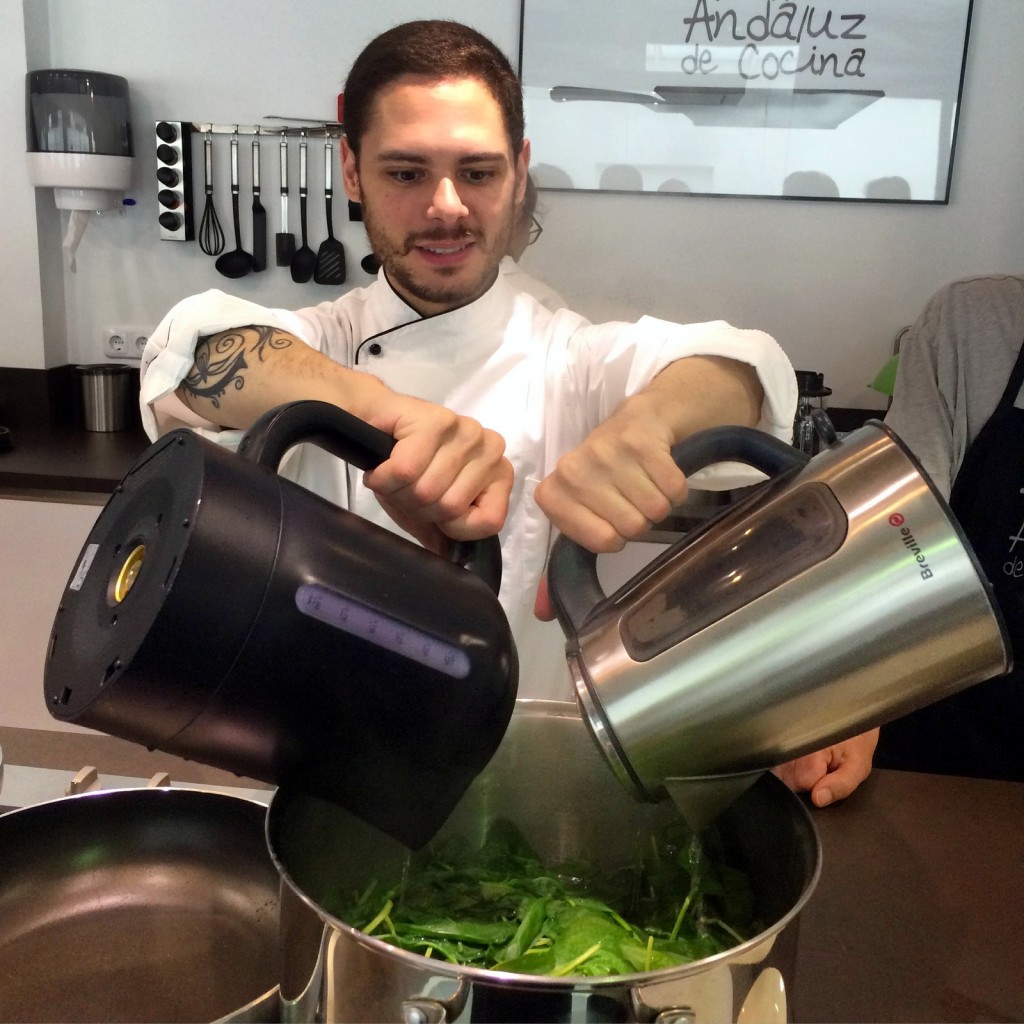 Victor showing us how its done
Then it was time to cook, under the capable supervision of Victor, who conducted his demonstrations in excellent English. For this class we were preparing three very typical Spanish dishes – Salmorejo, one of the traditional cold soups of Andalucía, Spinach with Chickpeas, flavoured with cumin, and an authentic Valencian paella.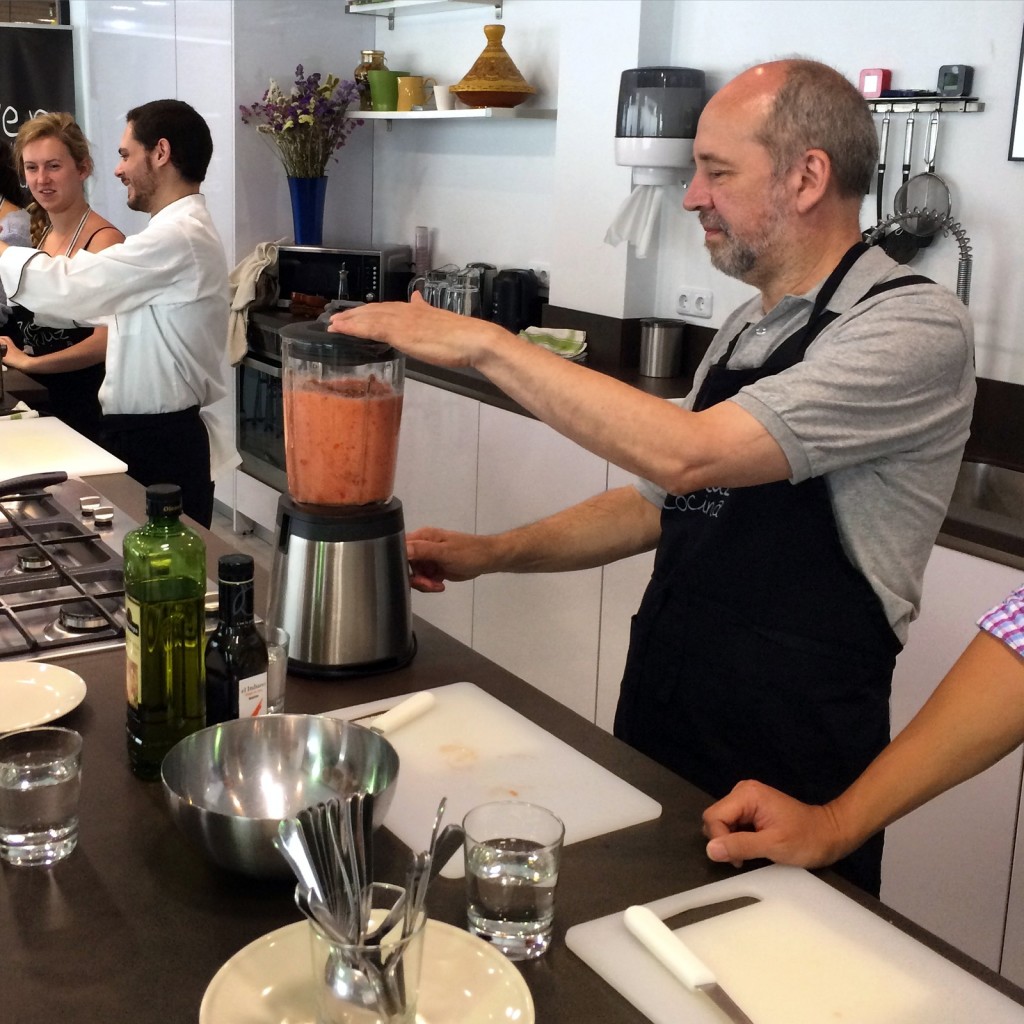 blending the salmorejo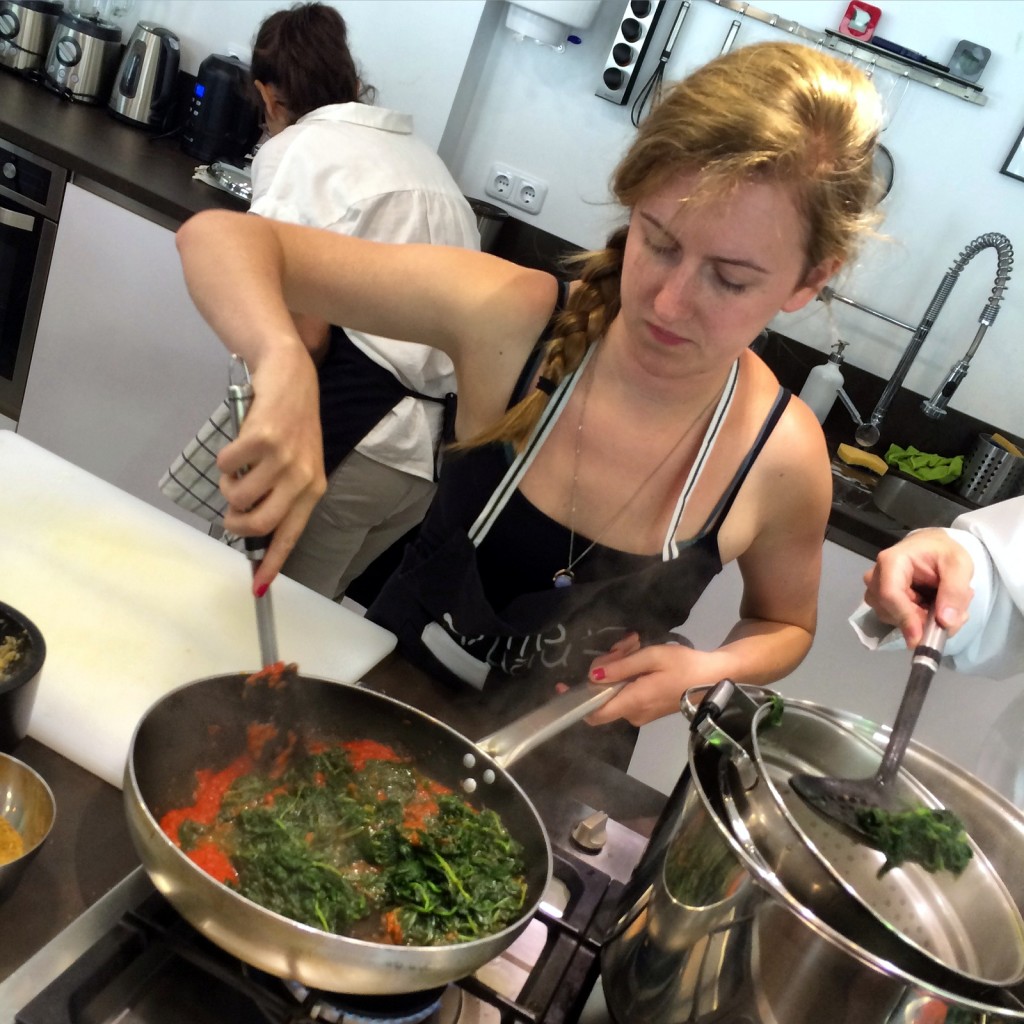 preparing espinacas con garbanzos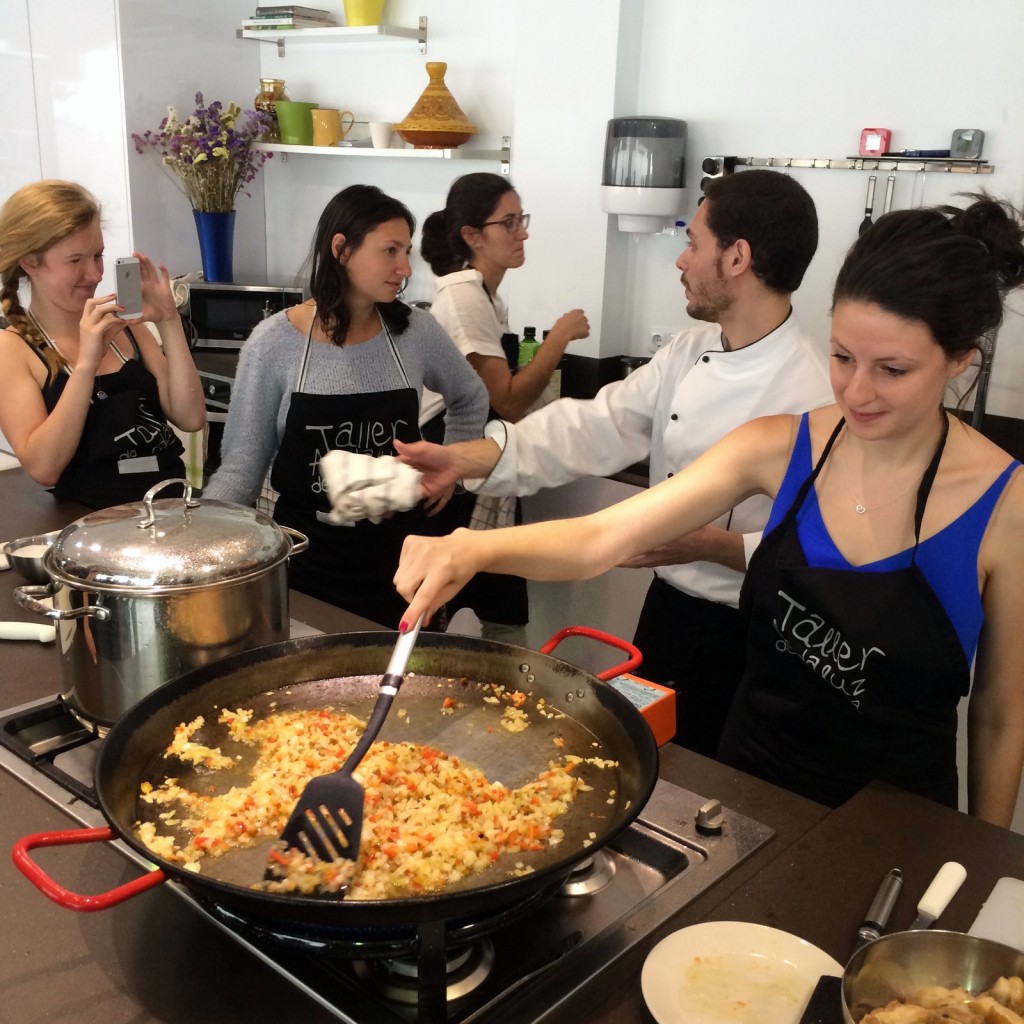 starting the all-important sofrito for the paella
I like to think of myself as an above-average home cook, but I did learn some interesting tidbits of information. I knew already that a paella is actually the wide flat pan that the rice is cooked in, and that a "seafood paella" is technically not a paella – which is properly a country dish made from chicken and/or rabbit, though most people are not too precious about the terminology. And Victor confirmed that adding chorizo to paella is an absolute no-no.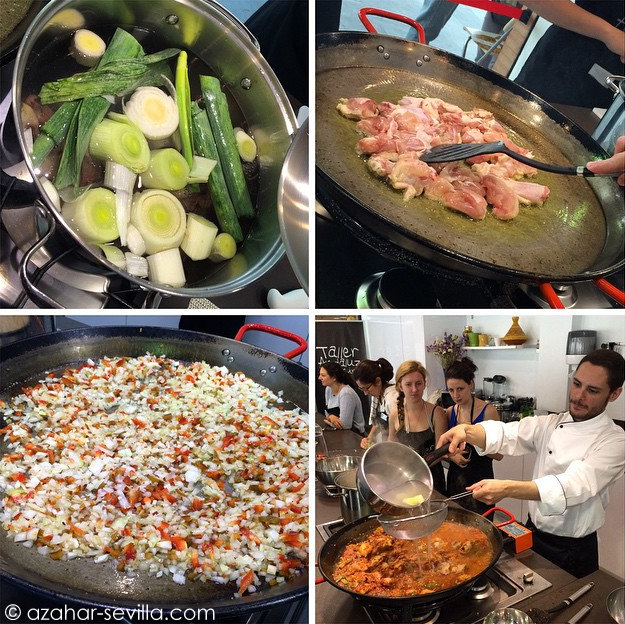 But new for me was learning how to make a proper sofrito, a basic ingredient in many Spanish dishes consisting primarily of onions and peppers sautéed in olive oil, along with tomatoes and garlic (added at the end). The sofrito we made that day was much more layered and flavourful than others I'd made before. I also learned a few new cooking tips, including one for chopping up onions really small and how to easily separate the bones of chicken legs and wings, part of which consists in having a super sharp knife but you also have to know where to cut. Oh, and once the rice goes into the paella nobody, but nobody, touches it until it's done.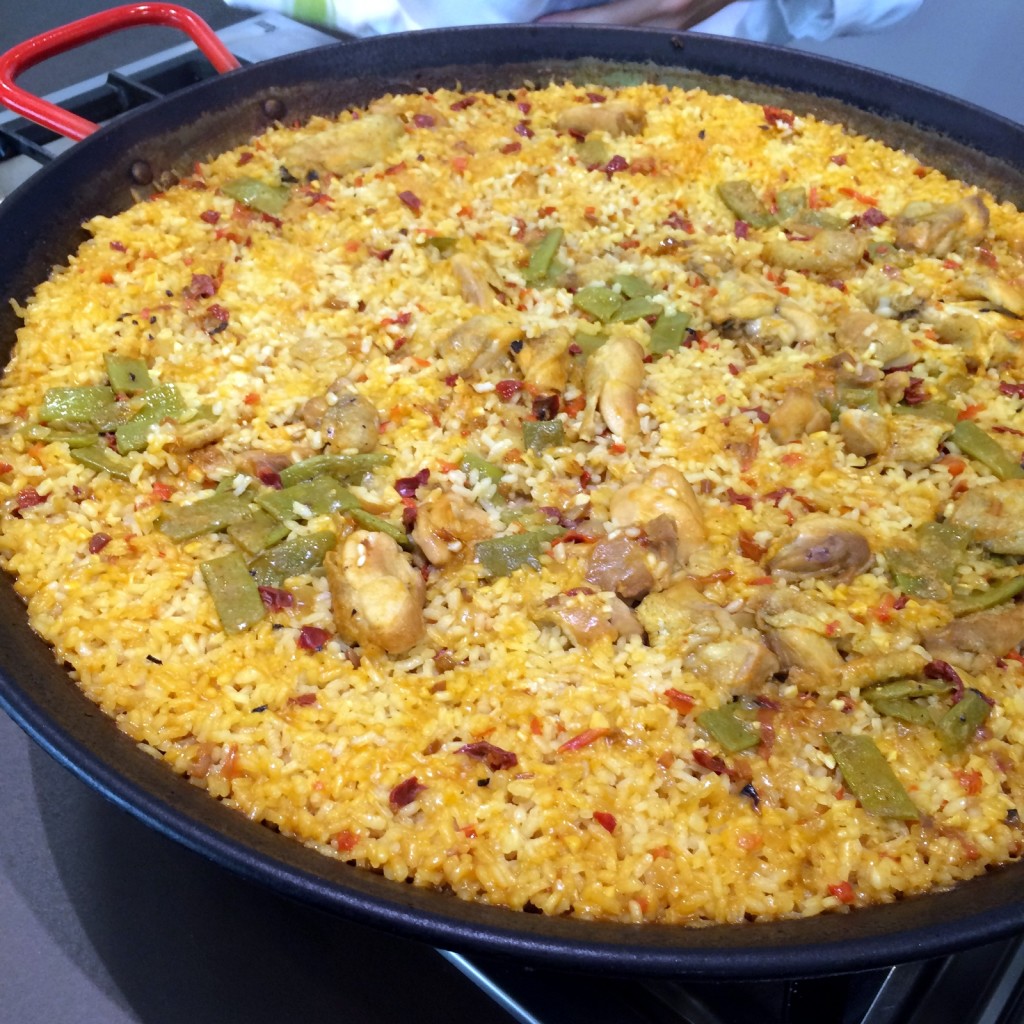 paella perfection
Best of all, once the cooking was finished, we got to eat the fruits of our labours (along with a nice glass of wine), and I have to say that the results were delicious. The paella was a revelation, much the best I've ever had, and the salmorejo and spinach were top notch too. For dessert Victor whipped up a fabulous lemon sorbet and cava drink which was a light and delicious way to end our meal.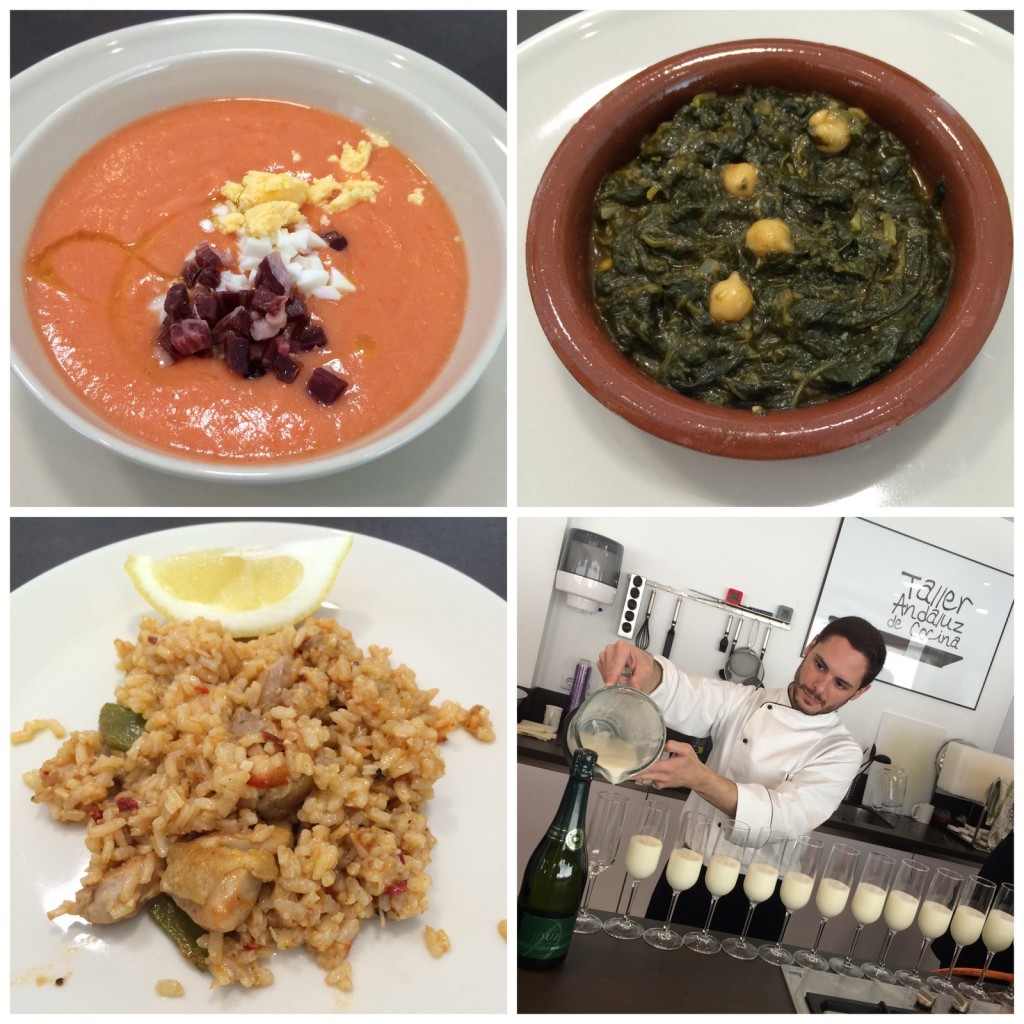 Many thanks to our hosts José Manuel, María and Victor. This was not only fun way to spend a Saturday morning, it was also a great learning experience which I heartily recommend to anyone interested in cooking, including total beginners. Check out their website for the different classes offered.
Taller Andaluz de Cocina
Mercado de Abastos Triana 75-77
Tel: +34 672 162 621
Website