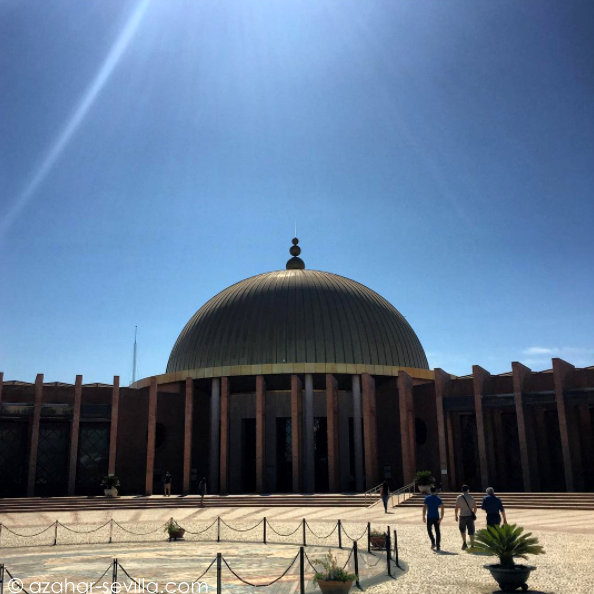 Andalucia Sabor is the Fine Food and Wine Fair of Andalucia, held every two years and showcasing the best of the produce and cuisine of the region. It's an opportunity for producers to exhibit their wares, and to meet with chefs, food industry professionals and interested members of the general public. As well as the multitude of exhibitors' stands there are also show cookings and discussions, and opportunities for networking among attendees.
The venue for the 6th (2017) exhibition was, as always, the impressive Fibes Palacio de Congresos in Sevilla Este, with the main exhibition room, two smaller exhibition rooms and the Auditorium housing the Fair.
This was actually the fourth time I've attended, and the range and quantity of products this year was, I think, the most impressive so far, and I was able to meet and talk to a number of exhibitors, including some old friends, as well as sampling some of the goodies.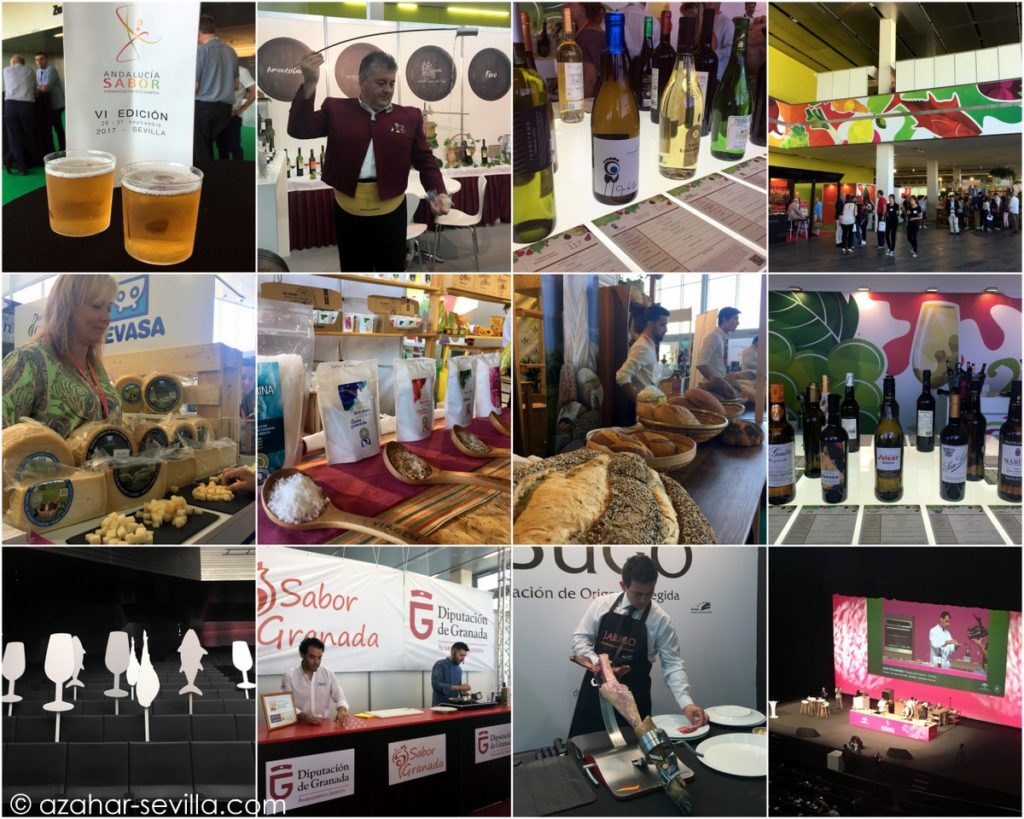 The staples of Andalucian cuisine were all well represented, of course. The two smaller exhibition rooms housed respectively quality olive oils, a market sector that seems to be always expanding and diversifying, and wines and sherries, which also seems to be creating new brands and flavours, as well as the tried and tested old favourites. Also well represented were the regions cheeses, in a bewildering variety that included several I was unfamiliar with, and pork products – not only our very special jamones, but some more unusual ones too (I came home with a jar of lomo de cabeza al orza after sampling a few bites at one of the stands). Other stands featured artesenal bread, jams, and our famous cold soups.
I also try to make a point of going to a couple of the show cookings in the auditorium, though this time, with more than enough to see in the main exhibition, I only saw two – one on the rices of the Guadalquivir, the other a culinary tour of Granada, which at least gives you an idea of the variety of themes on offer.
This year's exhibition is now over, and as always it's been a fun and interesting few days, demonstrating once again that Andalucia is blessed with more than its fair share of top quality produce, with an exceptional variety that comes from the many different types of terrain in the region. Will definitely be back for the next one in two years' time!