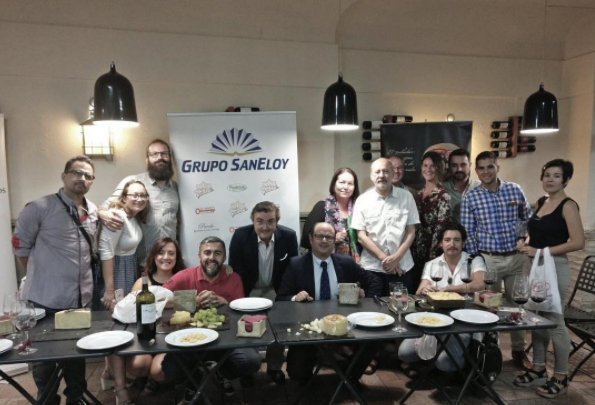 Pando Restaurant @PandoSevilla in San Eloy Street has been running a series of excellent "Gastronomic Schools" – educational tastings – of which the latest was this week's cheese tasting, hosted by Diego Ruiz de Terry of Pando (Grupo San Eloy) and presented by Antonio Rodriguez Vacas of cheese distributors TGT group.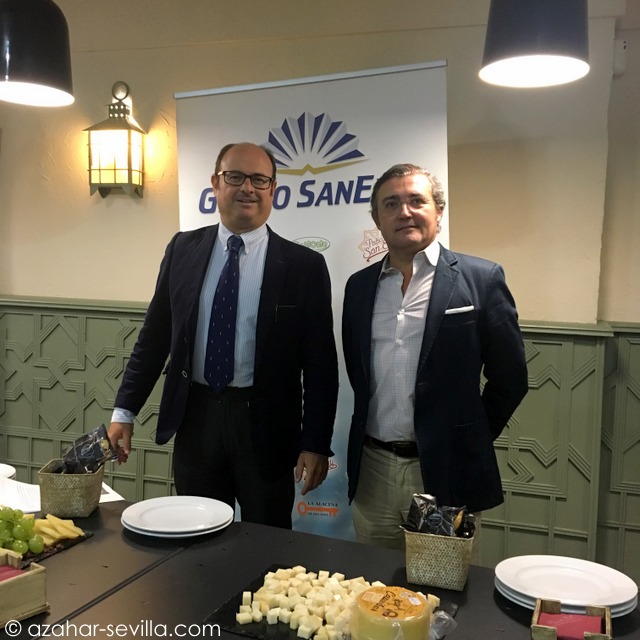 We tasted three very different cheeses, one goats' cheese, one sheeps' cheese, and one dairy cheese, accompanied by different wines.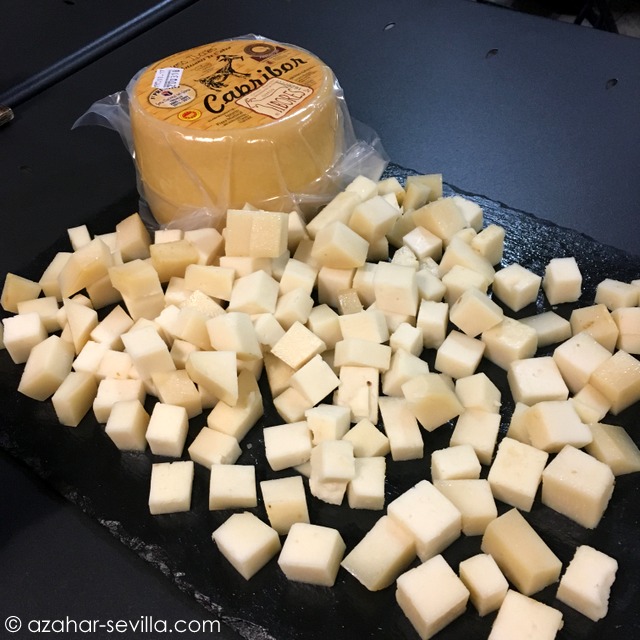 Queso Ibores is a surprisingly mild and creamy goats cheese from the Extramadura region, with none of the harsher overtones of some goat cheeses. We had the natural version, but it also comes flavoured with pimentón, which gives the cheese a deeper yellow-orange colour. Delicious served with a light white wine.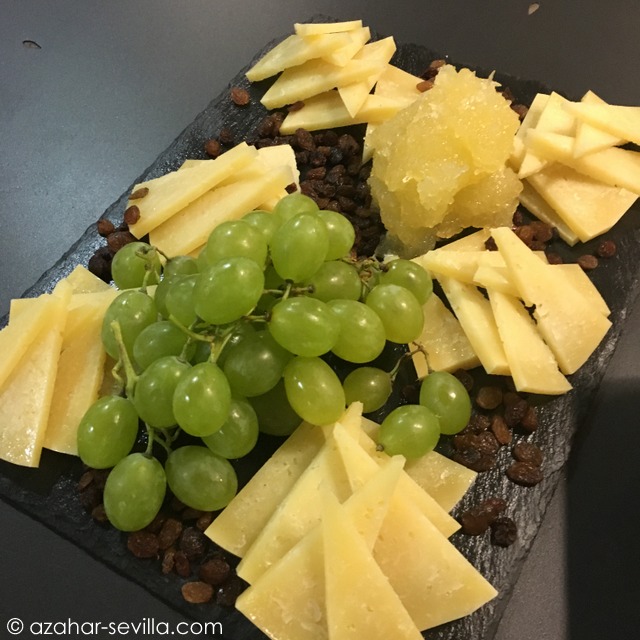 Queso Roncal is a typical strong mature (minimum of 4 months ageing) sheeps cheese from the Navarra region of northeast Spain that has been produced in the traditional way for hundreds of years, and was the first cheese to have a Denomination of Origin (1981). Serve with quince jam and grapes and an earthy red wine to bring out the full flavour.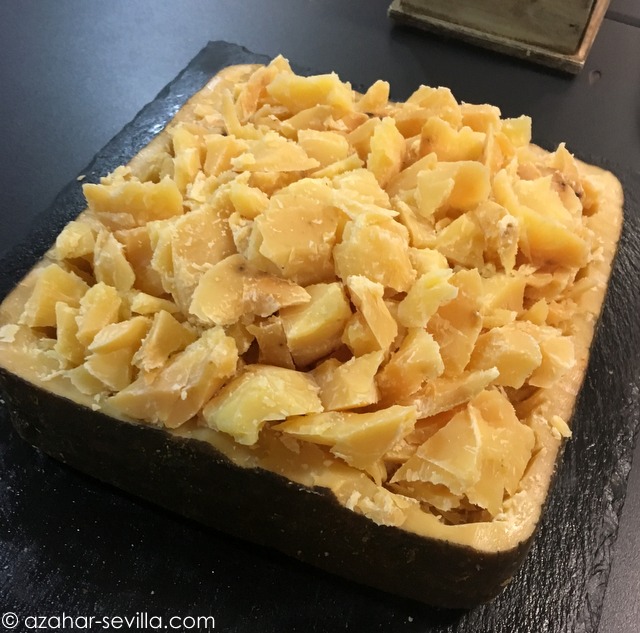 Queso Mahón is a dairy cheese (a relative rarity in Spain) from the island of Menorca, named after the port which was its point of export. The version we had was an aged variety (it also comes fresh or semi-cured), hard and flaky in texture, with a yellow-orange colour and a strong, rather salty, flavour. Excellent with a nice red wine.
Thanks to Pando and TGT group for putting on an enjoyable event.