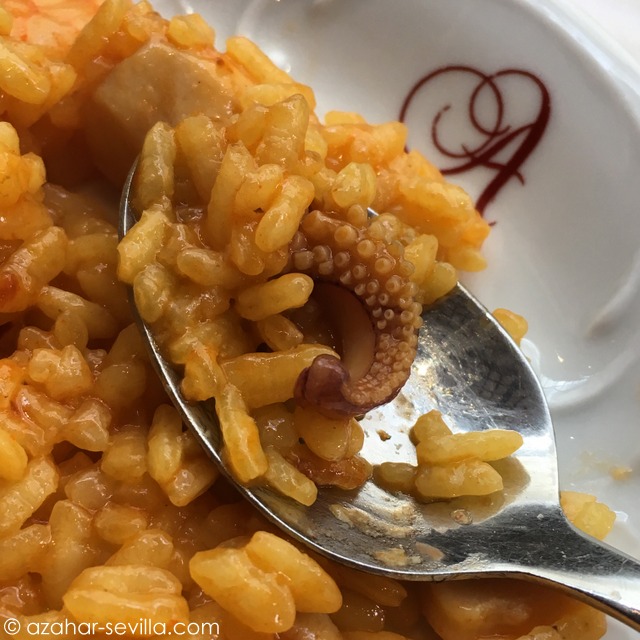 The 20th edition of Semana del Arroz (Rice Week) kicks off today at Taberna del Alabardero, headed by Valencian rice master Juan Tamarit. All this week you can find special rice menus in the restaurant paired with wines from the non-sherry branch of Bodegas González Byass, including Beronia Verdejo and Beronia Reserva. From the 22nd to 24th you can also attend seminars hosted by Juan Tamarit and learn the secrets of perfect paella making, held from 10.00 – 13.30 and 7.00 – 20.30. For more information, or to reserve your space, call Taberna del Alabardero at 954 50 27 21 or contact them by email rest.alabardero@esh.es.
Today's preview and rice tasting at the Taberna was as delicious as the previous one, and we spent a lovely afternoon chatting with other foodie pals and sampling a wonderful variety of flavours.
Whether you are interested in learning how to make this iconic Spanish dish, or if you'd just like to sample some of the best, be sure to visit Taberna del Alabardero this week.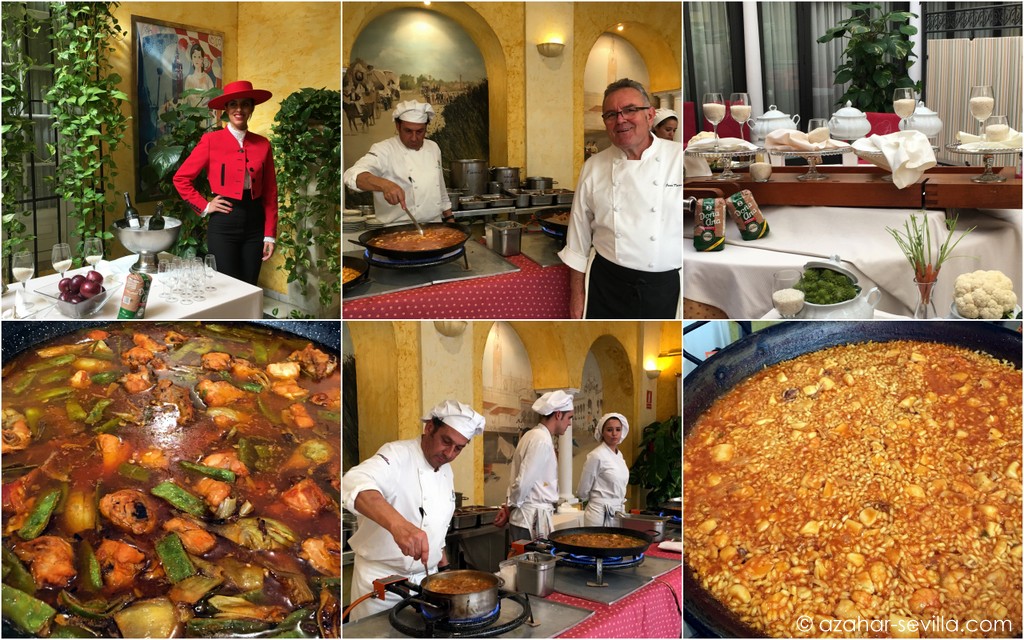 Semana de Arroz
November 21 – 27, 2016
Taberna del Alabardero
Zaragoza 20
Sevilla