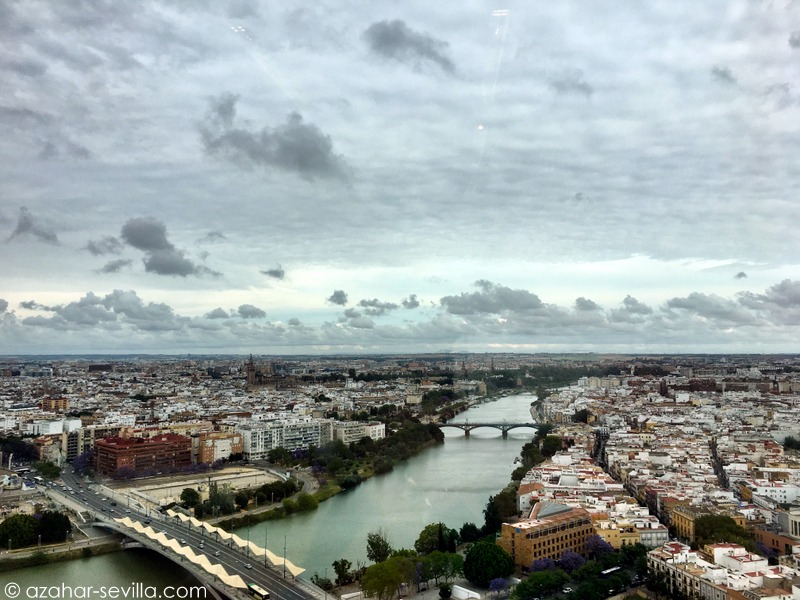 After a period of decline, vermouth (a fortified aromatic wine) has been enjoying something of a comeback recently, with a number of producers entering the market with a variety of "craft" vermouths. One of these, the respected sherry-house Lustau, brought out its first red vermouth at the end of 2015, and has followed it up with a white vermouth, launched in Sevilla at a special event on May 10th.
I was fortunate enough to receive an invitation, which also resulted in another first, as the presentation was being held in the new Sevilla Tower across the river next to the old expo site. Personally I think the building is an eyesore on the Sevilla skyline, but I have to admit the view from the 21st floor (halfway up) was pretty spectacular, and as usual at these events I met up with some old friends and made some new ones.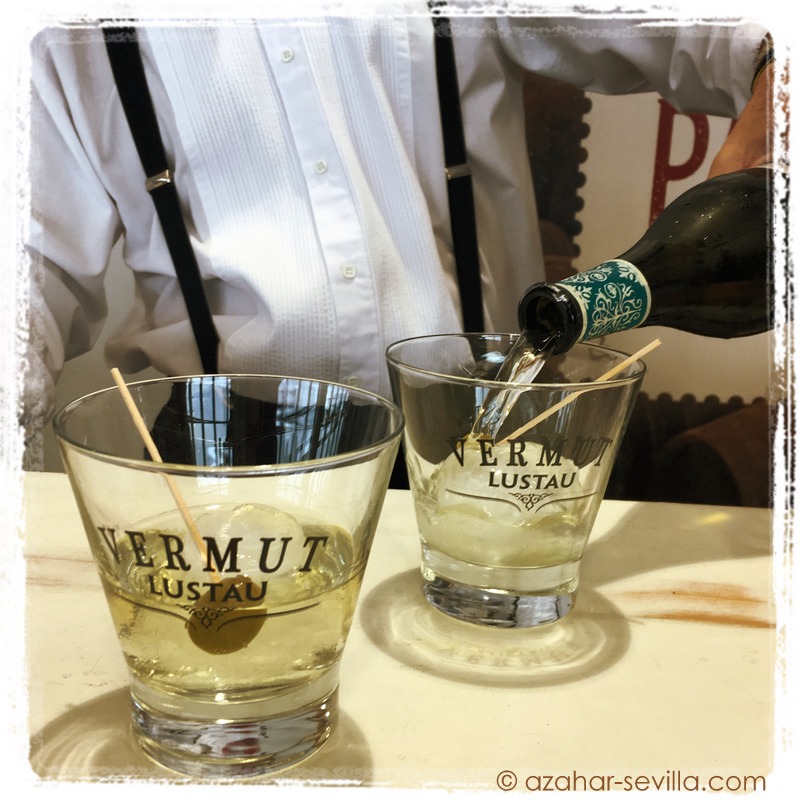 Lustau white vermouth: fino & moscatel
Stars of the show were, of course, the two Lustau vermouths. The new white vermouth is blended from fino and muscatel sherries, and is slightly less sweet than the existing red, which is blended from amontillado and PX sherries. Both are flavoured with a variety of aromatic botanicals and spices. I think the red is still my favourite (although a close decision), but if you haven't caught the vermouth bug yet try one of these in your local bar. You might well become a convert.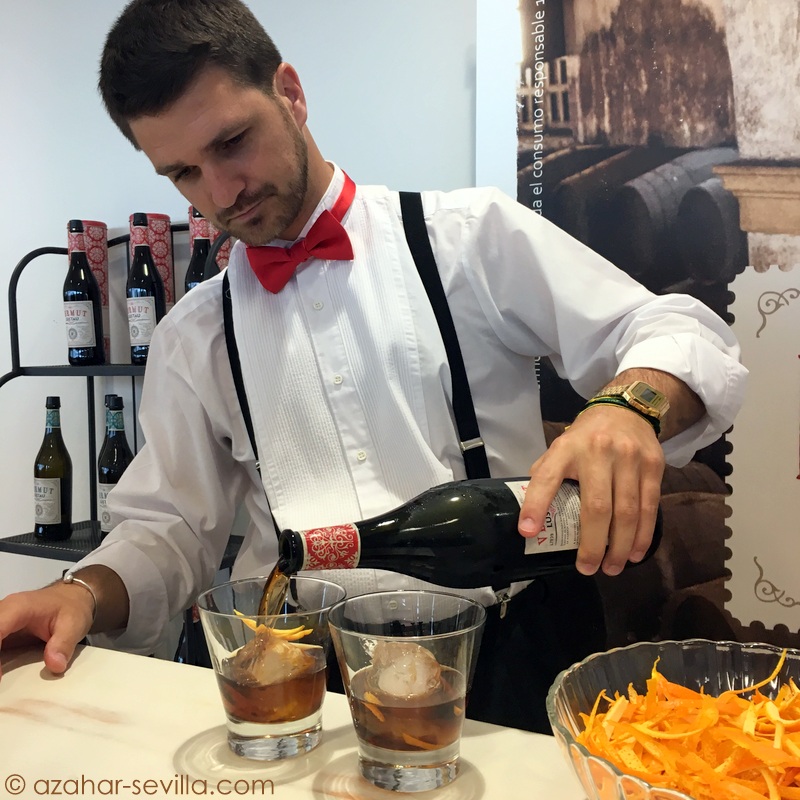 Lustau red vermouth: amontillado & pedro ximénez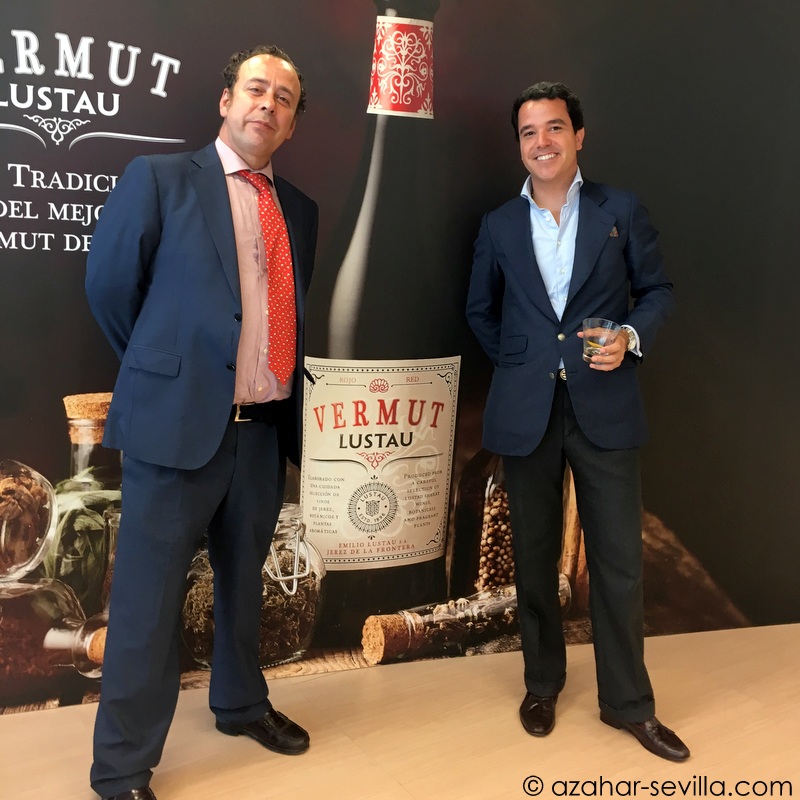 Lustau reps Estanis Bobadilla & Juan Mateos Arizón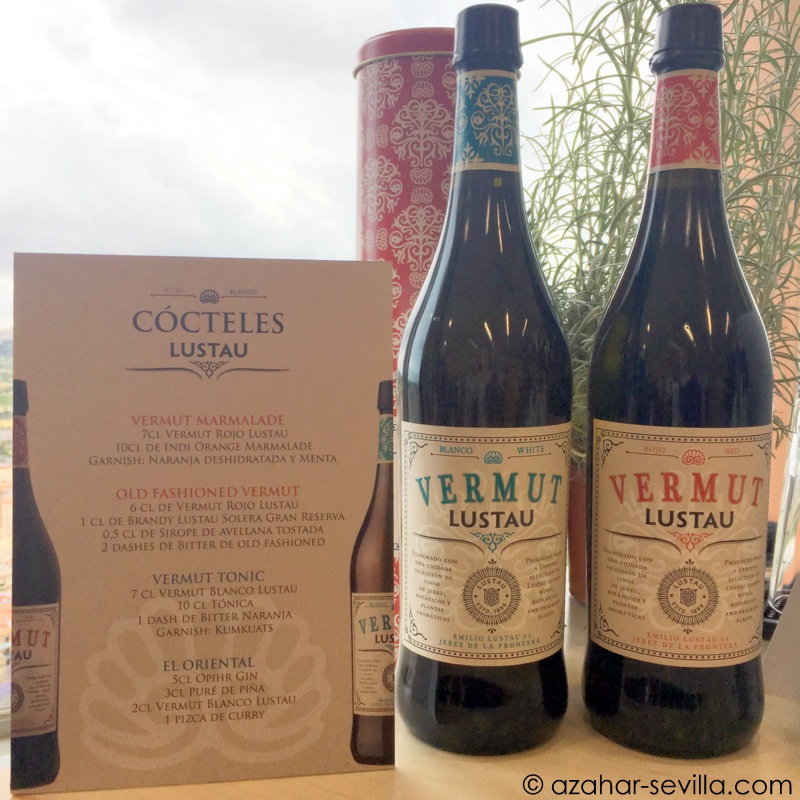 vermouth cocktail recipes