Updated February 2017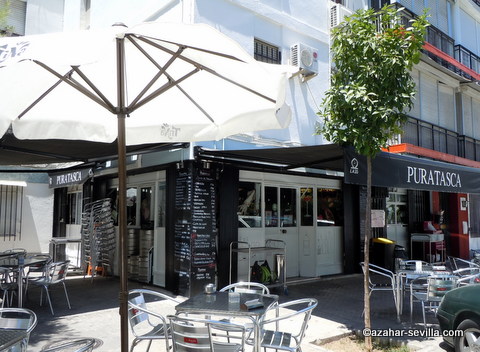 Yes, you will get lost, and upon finally arriving will likely wonder what sort of greasy spoon joint (or "tasca") you've ended up at … and it will all be worth it. The 70's style dive look is intentional, with retro food pics painted on the windows and fun kitsch décor, but the food is all up to the moment gourmet fusion tapas, and all expertly prepared in front of you in the open kitchen. Don't miss the tempura chorizo pops and the super creamy-cheesy arroz meloso with setas and white truffle oil. Also chorizo in tempura – you KNOW you want it.
Be sure to get there early or else just join in the "bulla"… my favourite spot is at the bar next to the window, but there are also tables both inside and out on the terrace. Aside from the great food and excellent service there is also a very smart and ever-changing wine list, with lots of good options served by the glass.
Also be sure to try the cheeky desserts on offer, created by Manu Jara.
Bread Charge: 0
Numancia 5
(Triana)
Tel 954 331 621
Open 13.30 – 16.30 / 20.30 – midnight Tuesday – Saturday
€ € € €







Food 9 | Wine 9 | Service 9 | Ambiance 9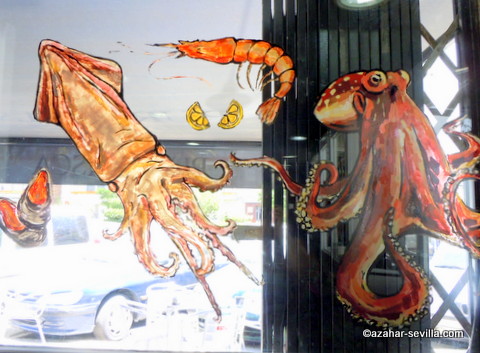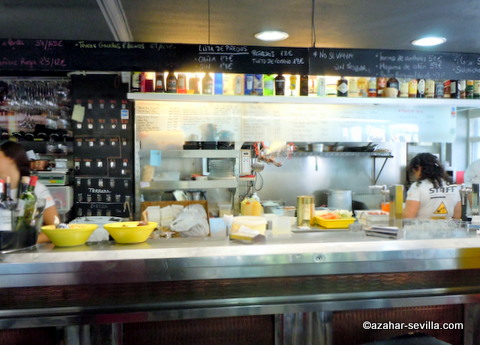 the bar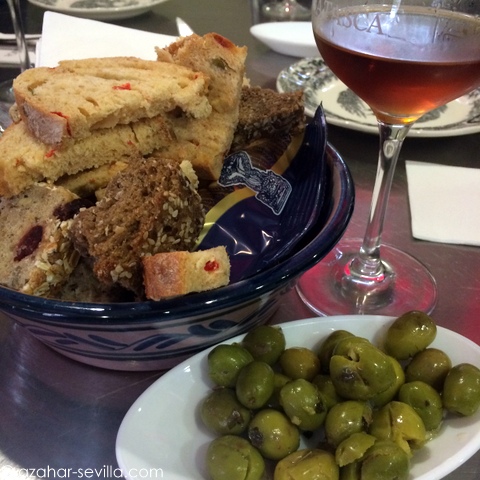 bread & olives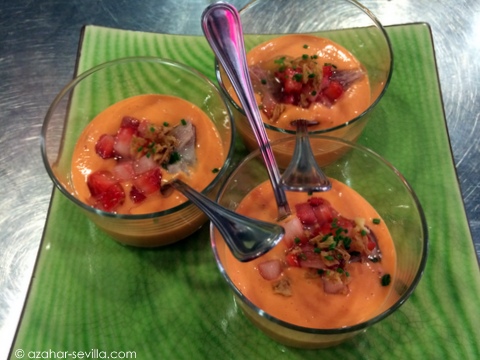 strawberry salmorejo with tuna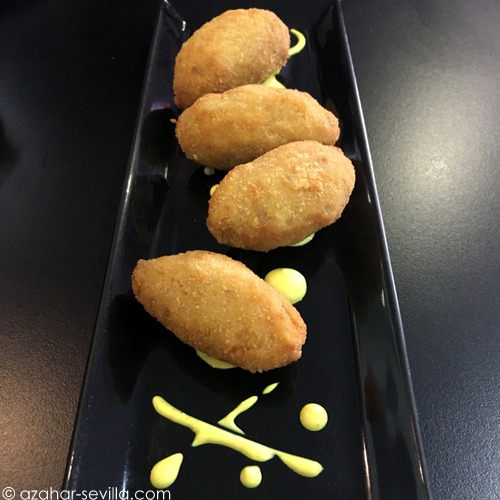 creamy bacalao croquetas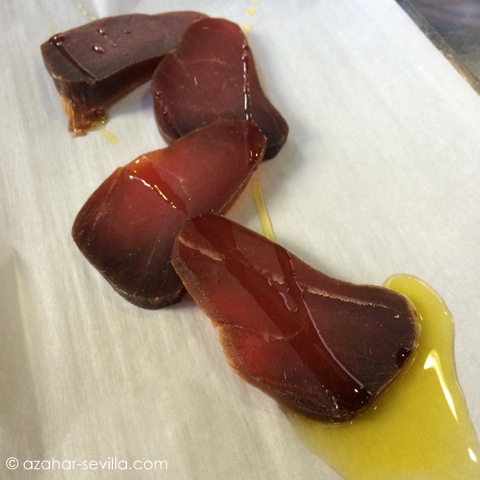 mojama de atún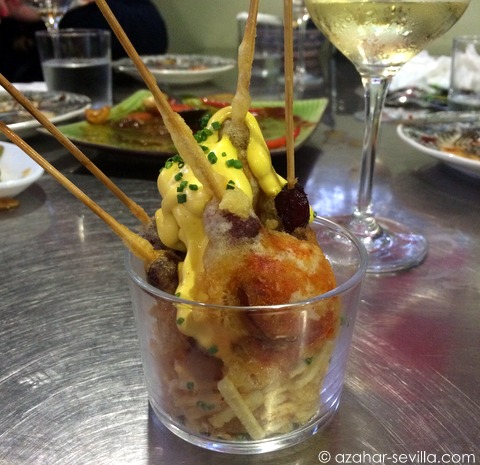 tempura chorizo with curry mayo and potato straws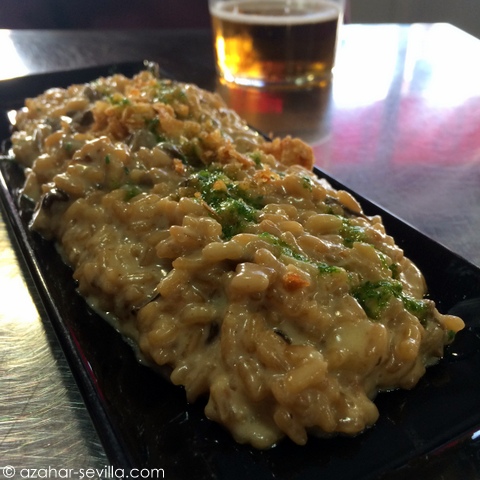 arroz meloso with setas, parmesan and white truffle oil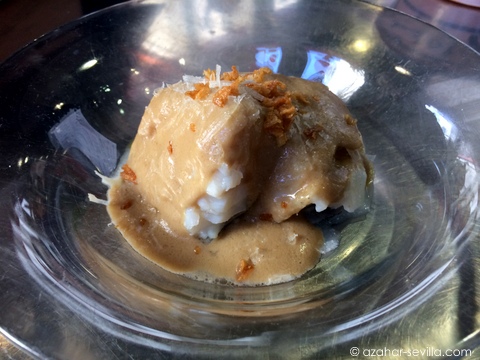 bacalao confitado with grated manchego and crispy spring onion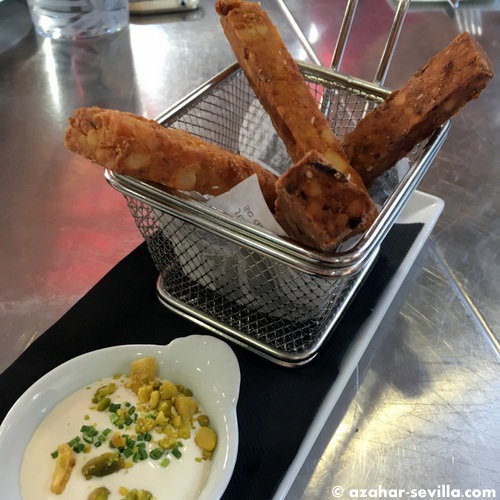 falafal with pistachio hummus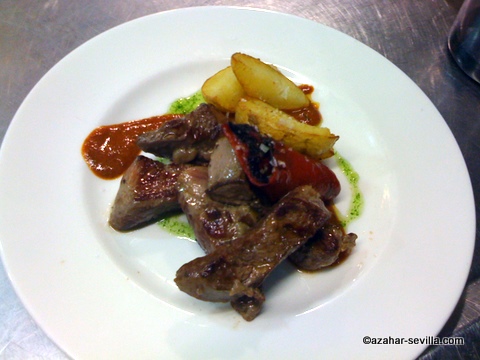 super tender loin of beef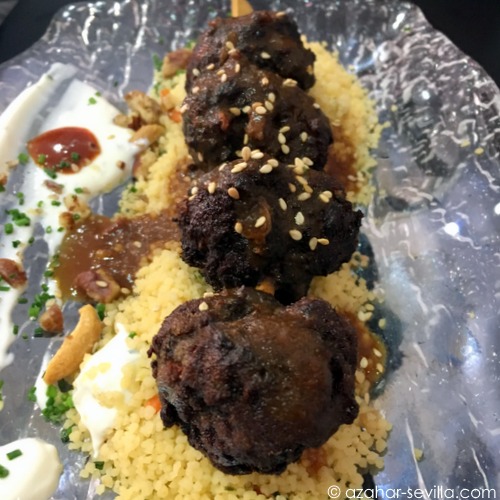 moroccan meatballs with couscous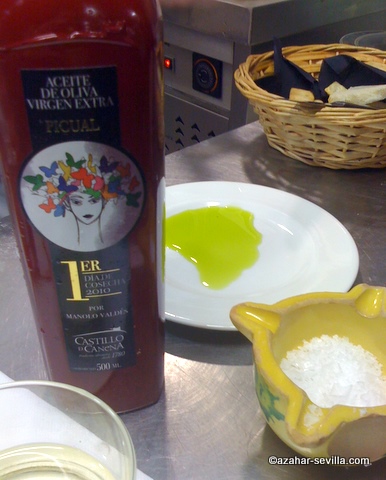 a bit of olive oil…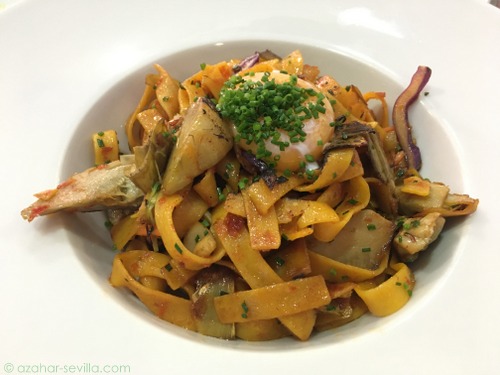 noodles with duck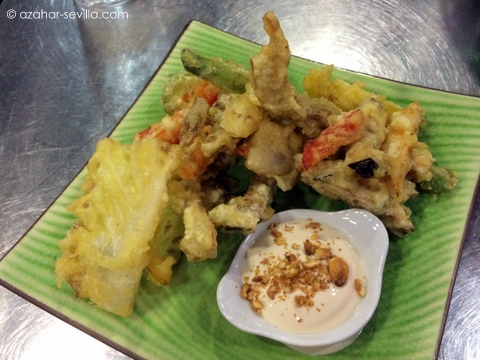 tempura vegetables with soy mayo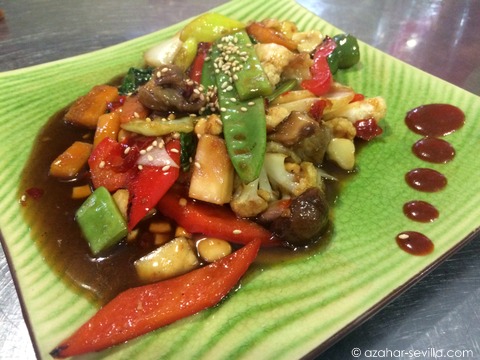 stir-fried veg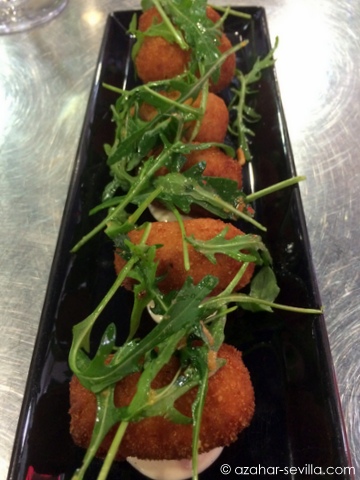 bacalao croquetas
presa Ibérica tataky with red pesto & croutons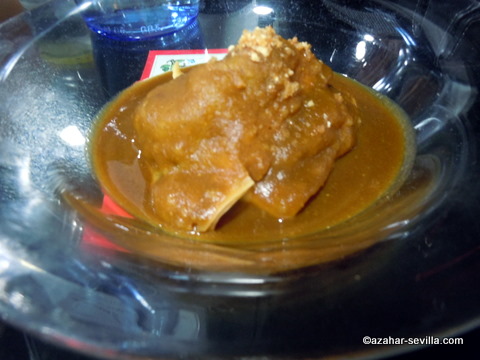 raviolis filled with stewed pork cheek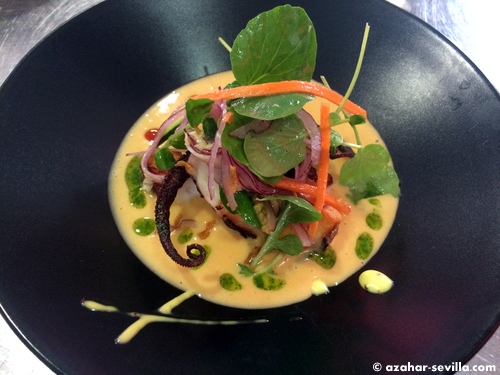 fried pulpo with majorero cheese sauce, red onion with mandarin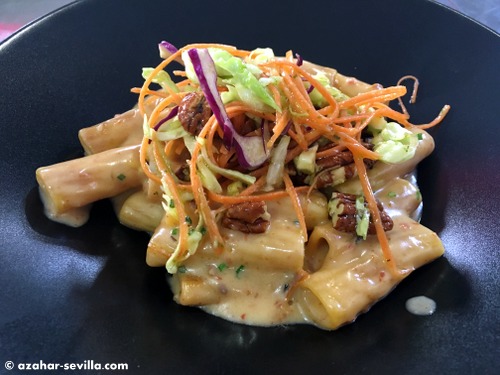 rigatoni with creamy goat cheese, leeks, pecans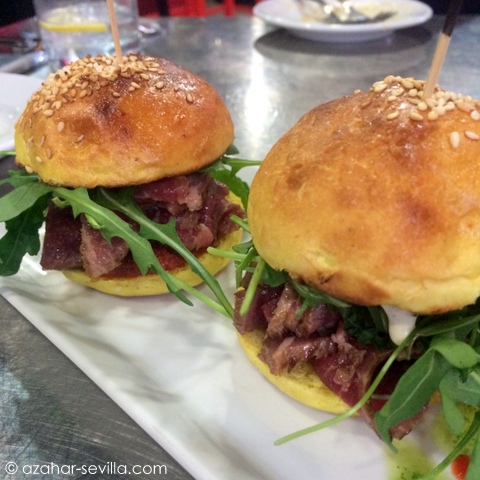 bokataki – presa Ibérica tataki with rocket and spicy sauce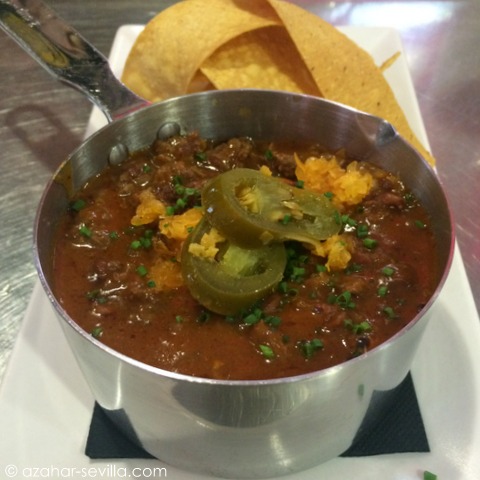 chili con carne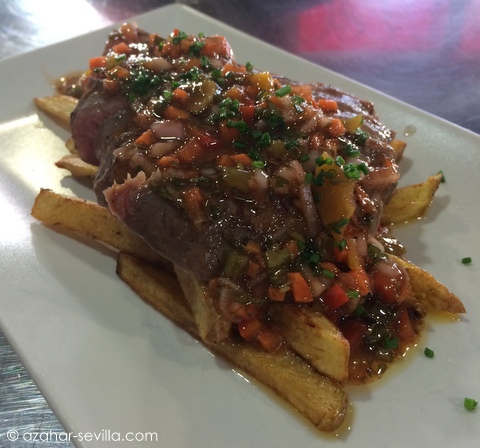 Galician beef with chimichurri sauce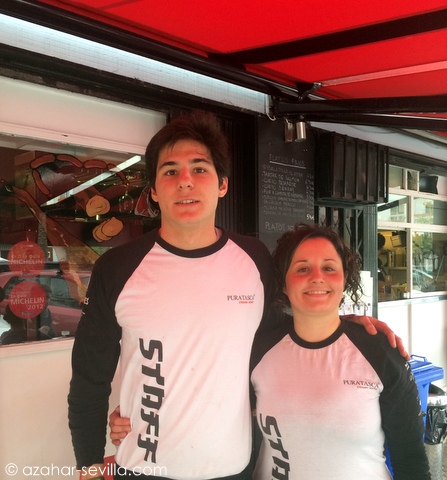 Carlos & Eva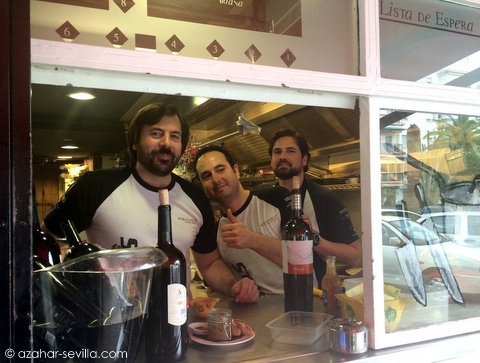 Cayetano (co-owner & showman), José & Raul (co-owner & chef)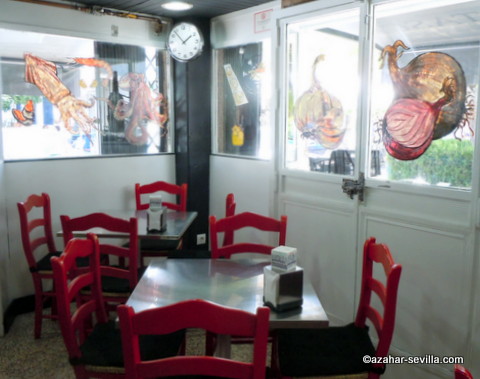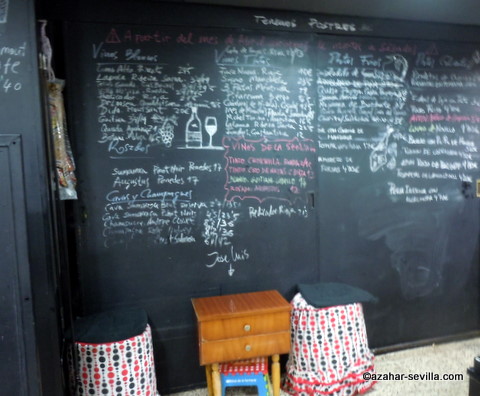 the menu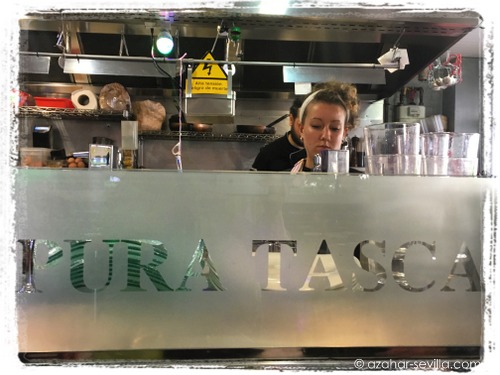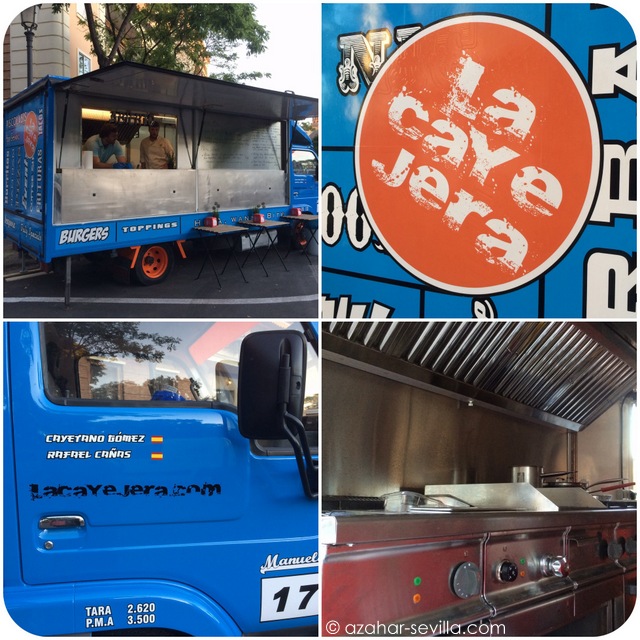 ~ back to top ~







Updated February 2017