Updated December 2016

Baco Victoria Eugenia specialises in Andalusian cuisine, specifically tapas and raciones that are variations of bacalao (salt cod). Their star cod dish is the bacalao with confit garlic and tomato sauce – outstanding. If you're not in the mood for fish then try the grilled Ibérico pork or sautéed artichokes with jamón. One of the very few places that I'll allow my personal loathing of having food photos on menus take second place to the quality of the food on offer.
There's a sidewalk terrace that it shares with its sister restaurant Cuna 2. Inside there is a long bar with stools, tall tables along the windows, and a mezzanine with tables and chairs. Renovated this past summer, the interior has a lighter and fresher look to it, though at night I find the lighting a bit too bright. A welcome addition is the extended tapas menu. Great being able to try more dishes more often.
Bread/Service Charge: 1.50€ per basket
Villasis 1
Tel 954 22 74 59
Open: 13.00 – midnight Monday – Saturday
13.00 – 17.00 Sunday
€ € €





Food 8 | Wine 5 | Service 6 | Ambiance 6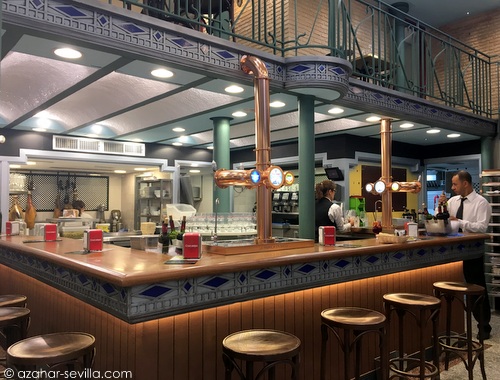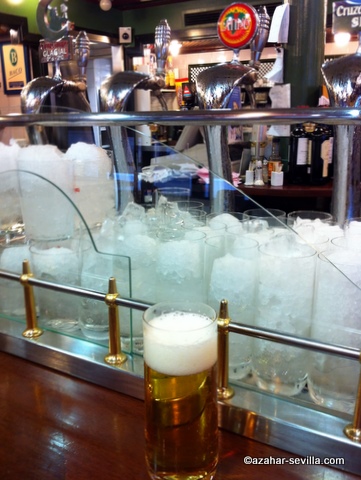 cold beer!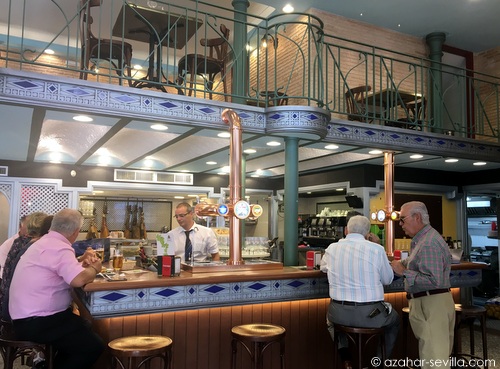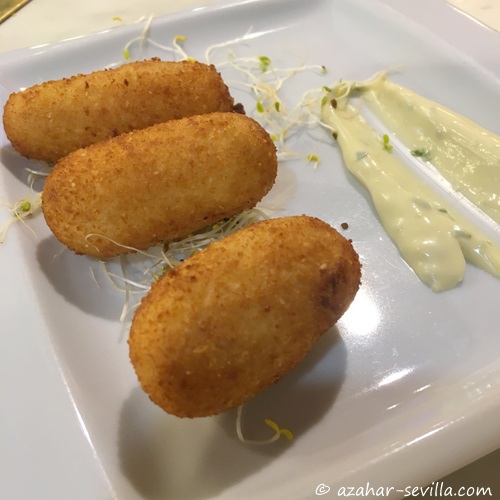 salt cod croquettes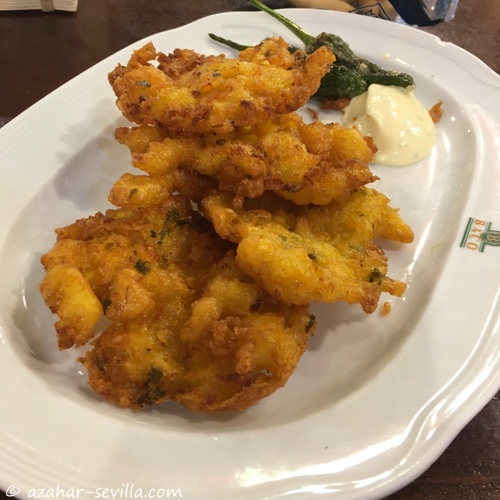 tortillitas de bacalao (salt cod fritters)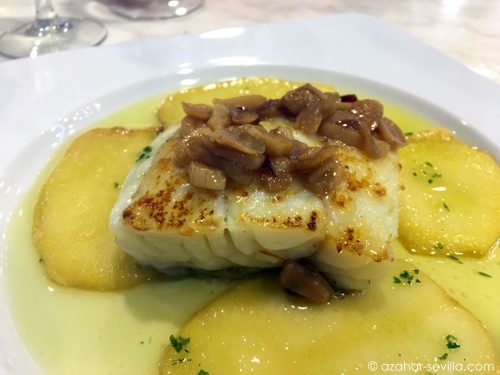 bacalao pil pil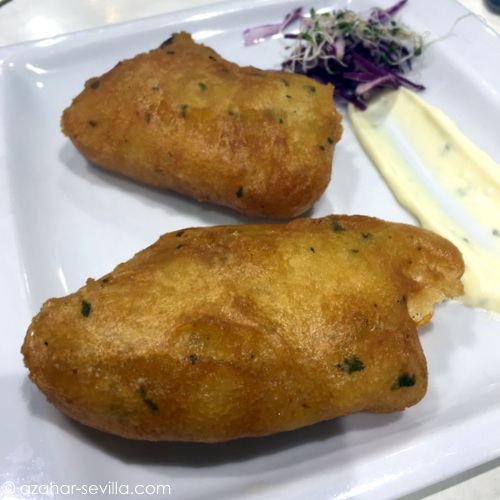 pavía (battered salt cod)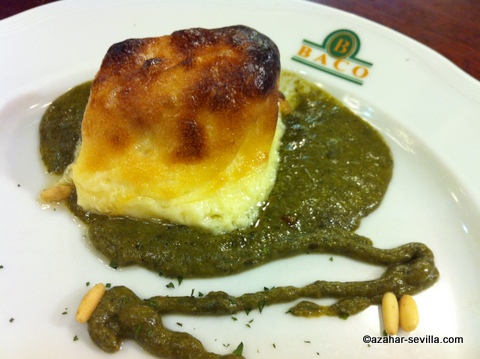 bacalao au gratin with creme of spinach and pinenuts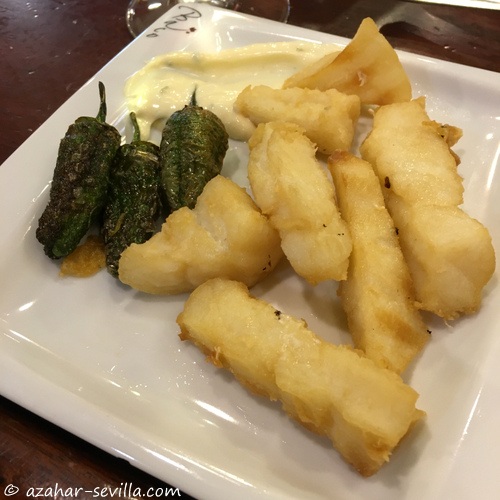 salt cod "fish fingers"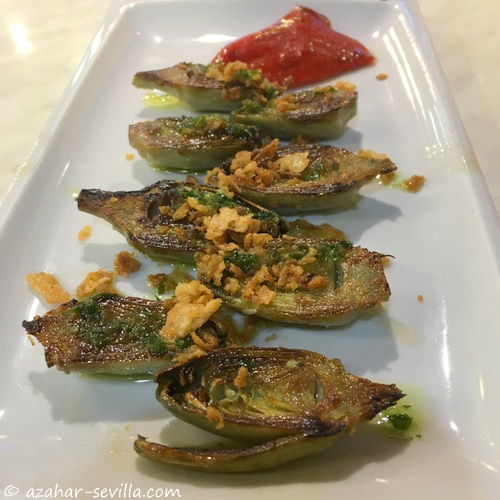 artichokes with crispy onion and jamón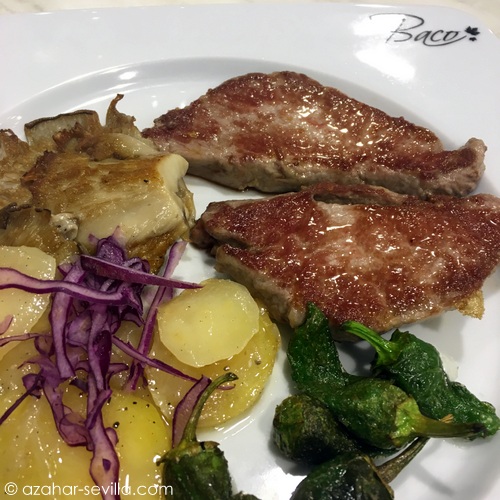 grilled presa Ibérica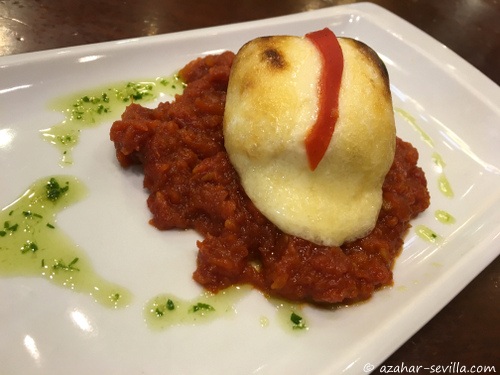 bacalao with confit garlic and tomato sauce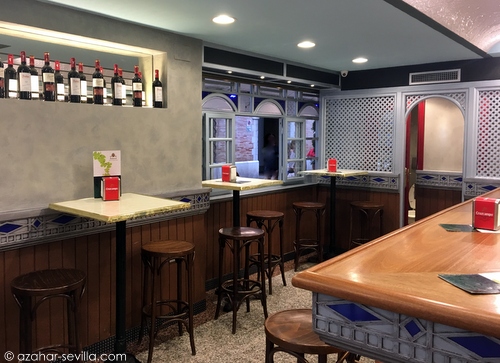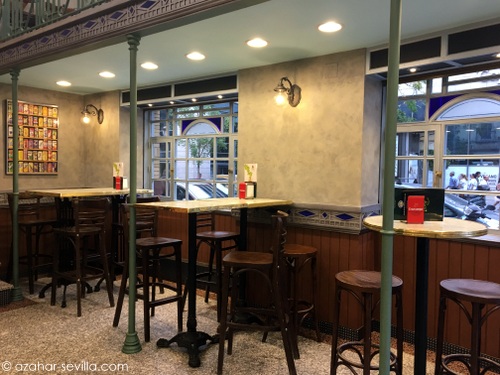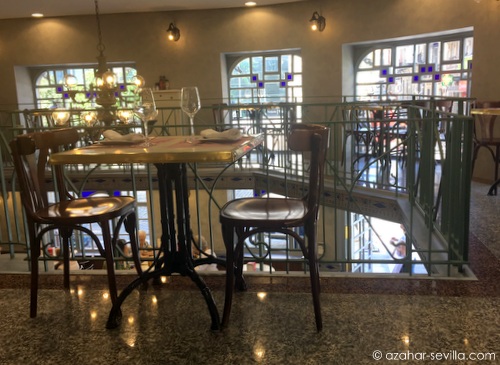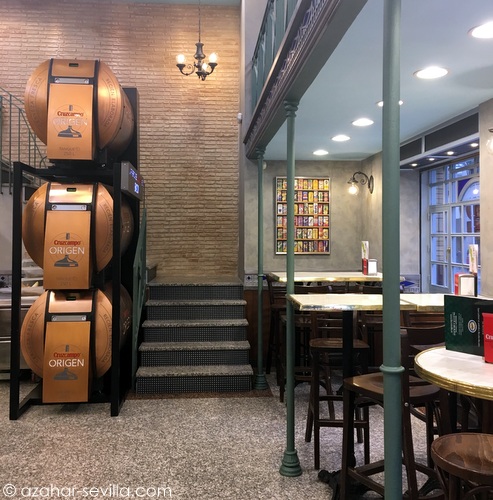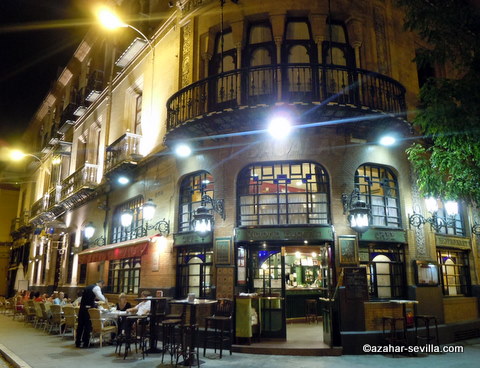 ~back to top ~



Updated December 2016