Updated November 2014

I've been coming to La Primera del Puente since I first arrived in Sevilla over 20 years ago, in part because it was so affordable (back then I was "living" on an English teacher's salary) but also because the food is simply wonderful. You can great seafood tapas at the bar and raciones (large plates) are served in the two dining rooms. One is behind the bar area and there is also a riverside terrace across the street with some of the best views in town. Lovely and naturally cool in summer.
Try the little toasted sandwich with langostines and alioli (pepito de gambas), fried breaded bacalao, battered prawns, garlicky grilled chiperones and, well, just about anything else. There are also some delicious stews (both fish and meat) and at lunchtime you'll find a massive seafood paella ready to be served up as tapas. The service is fast and friendly and the bar is always full. And at the rate the seafood flies out of the (tiny) kitchen you know it's gotta be fresh. This one is always in my top five.
Bétis 66
Triana
Tel. 954 27 69 18
Open 12.30 – 16.00 / 20.00 – midnight
Closed Wednesdays
€€ bar
€€€ terrace






Food 8 | Wine 6 | Service 7 | Ambiance 6
The Bar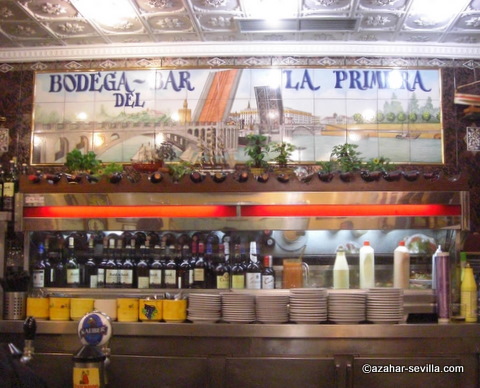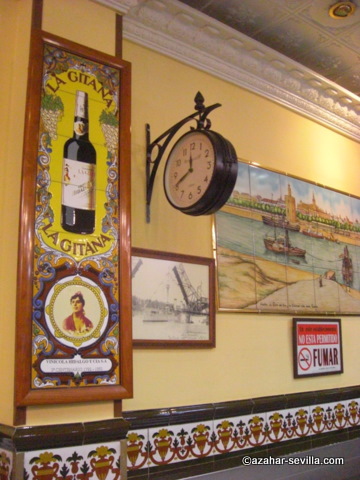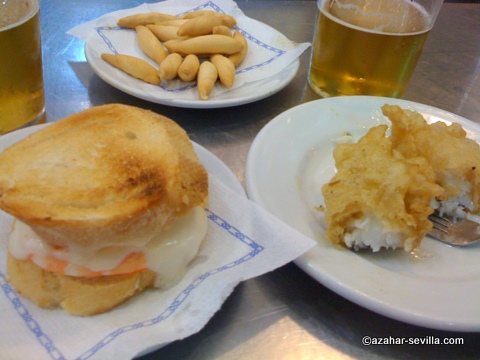 pepito de gambas (toasted sandwich with langostines & alioli)
pavia de bacalao (battered cod)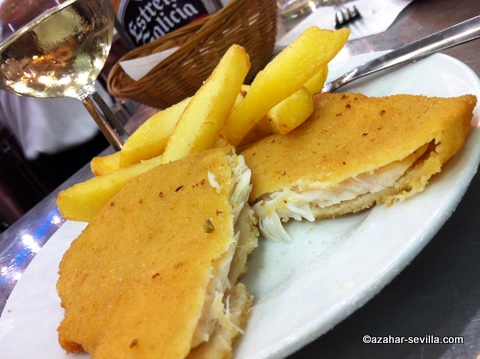 breaded swordfish with chips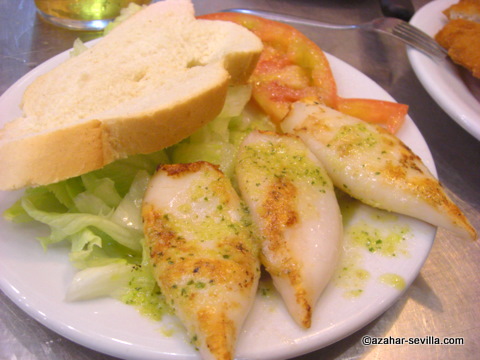 grilled chiperones (squid)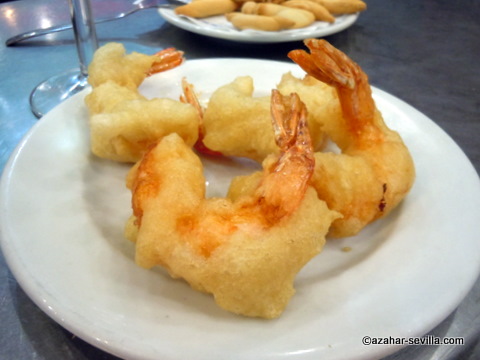 gorgeous chubby battered prawns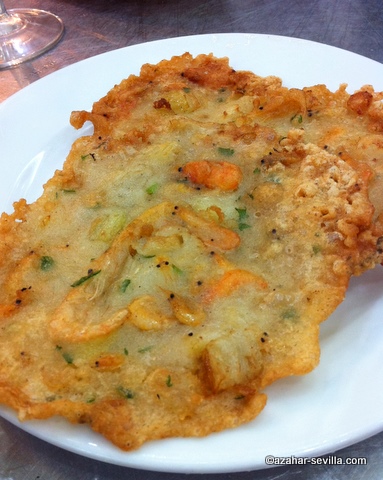 tortillitas de camerón (baby prawn fritters)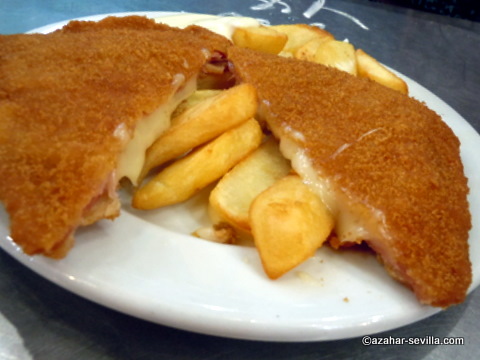 san jacobo – breaded ham & cheese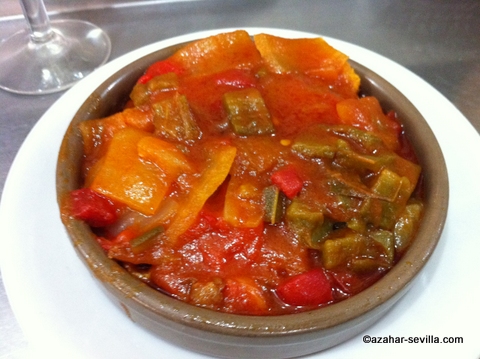 bacalao con tomate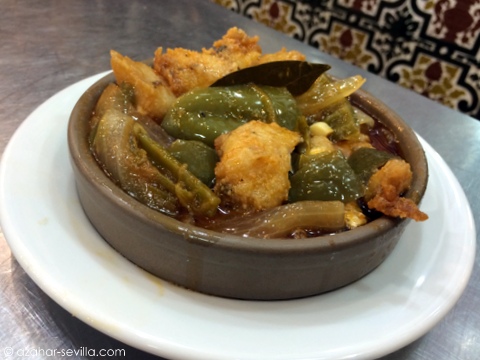 urta a la Roteña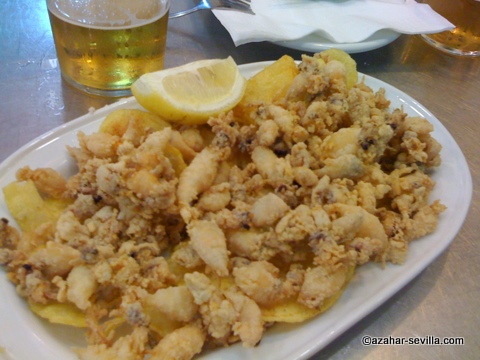 puntillitas (breaded baby squid)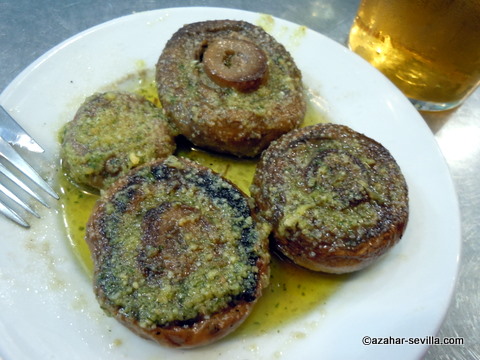 grilled mushrooms in a very garlicky parsley & olive oil sauce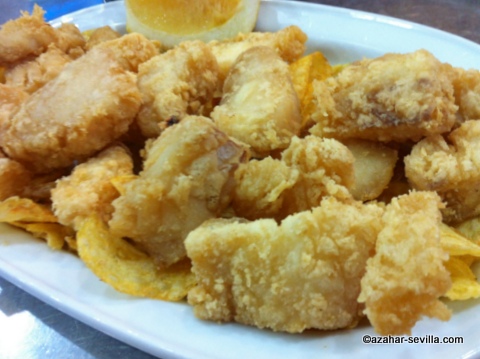 breaded bacalao frito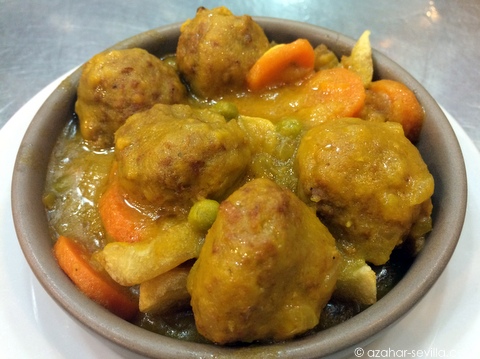 pork & beef meatballs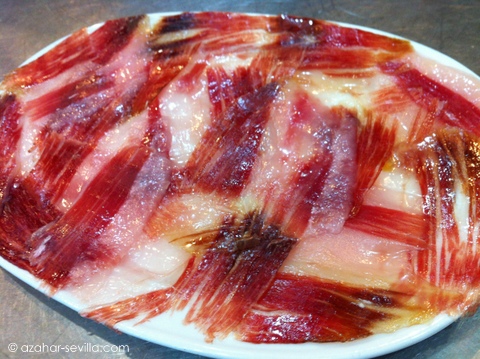 jamón Ibérico de bellota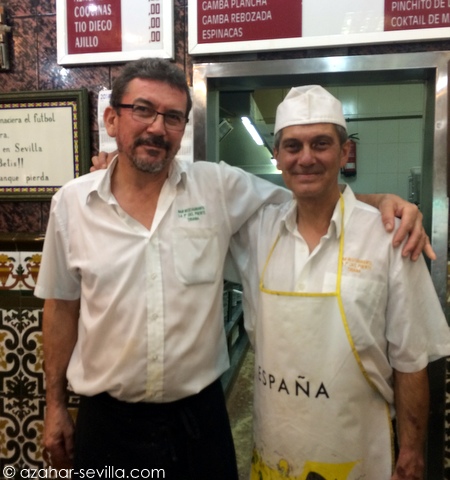 Francisco & Diego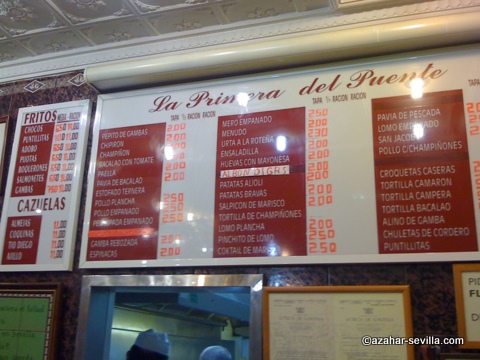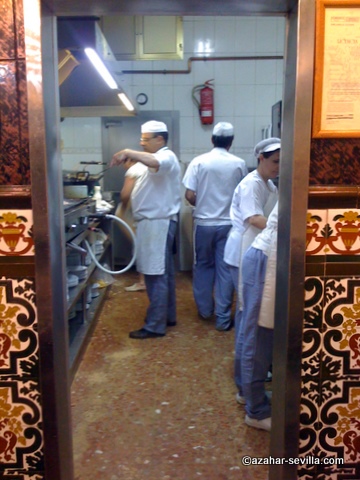 the (very busy) kitchen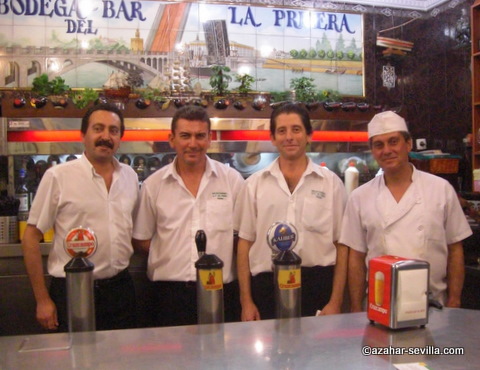 Ramón (jefe), Fco José, Pedro & Diego (chef)
The Restaurant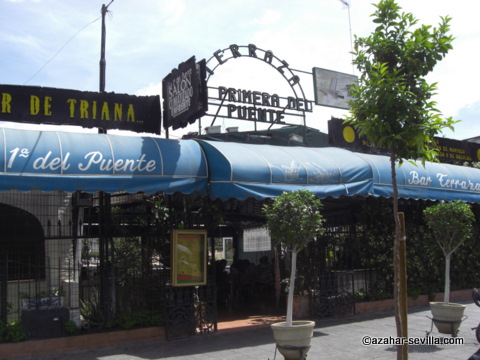 La Terraza across the street from the bar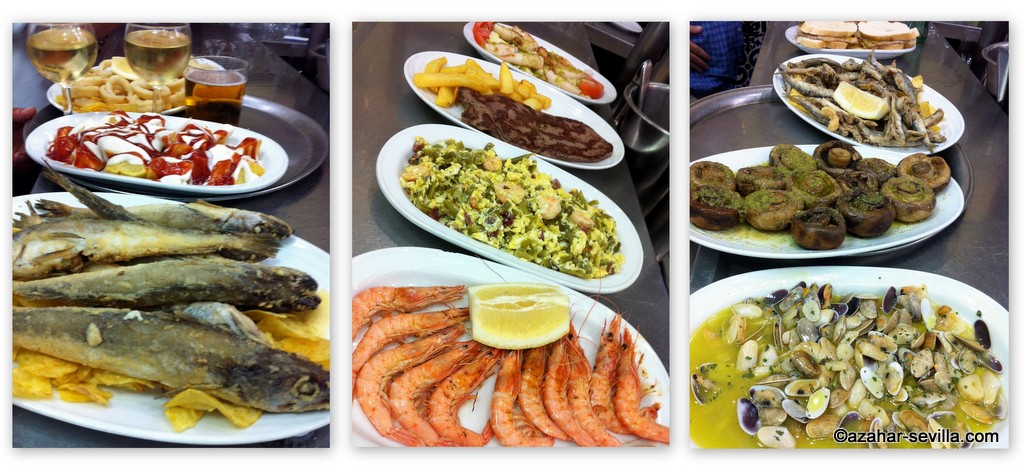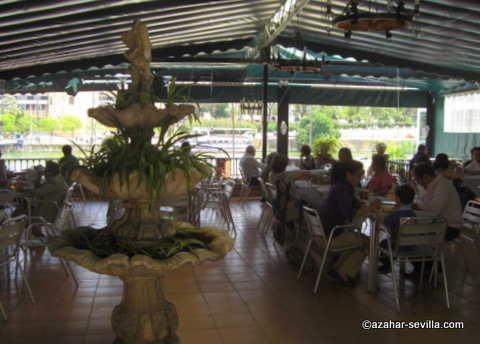 La Terraza – upper level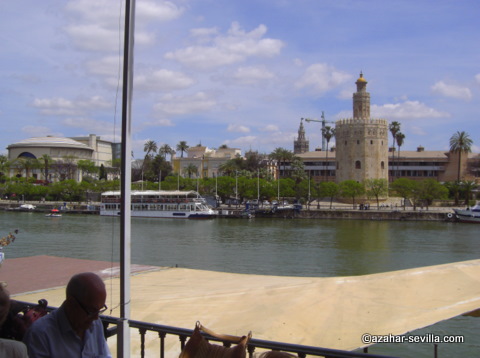 La Terraza – view from lower level
~ back to top ~




Updated November 2014