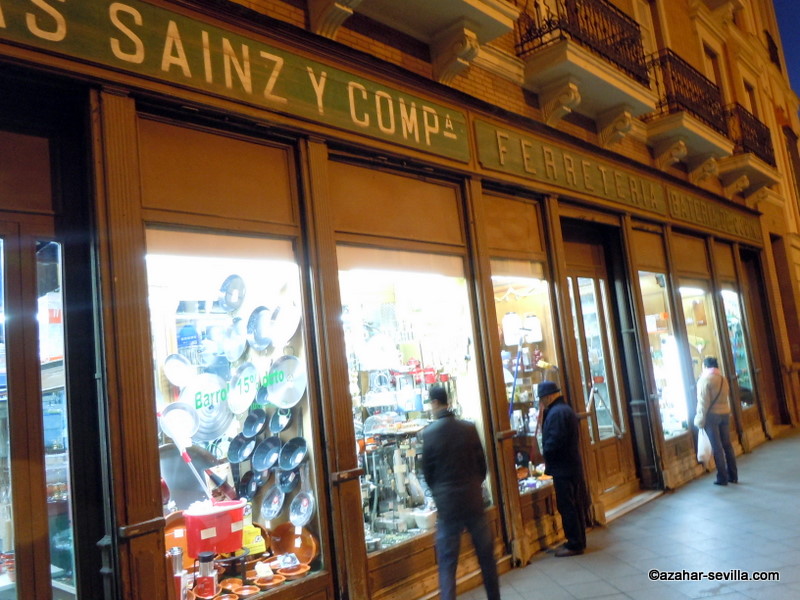 A true Sevillano classic and landmark that has been going strong for almost 100 years, Bazar Victoria is my absolute favourite… what? Well, here is where I run into trouble. It is at once a traditional hardware store with everything from basic nuts and bolts to gardening implements, as well as being the best place to find curious kitchen gadgets. Its shop windows display an endlessly fascinating variety of objects and it's almost impossible to walk by without stopping and being drawn inside. Once there you are advised to take a number and you can happily browse through the crazy clutter while you await your turn at the (also cluttered) magnificent wooden counter.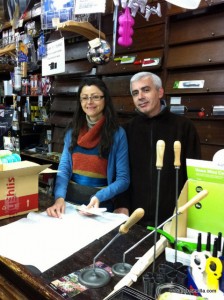 Excellent personal service is another thing that sets Bazar Victoria apart. Not only do Rafael, Paula and Amalio know where everything is (no small feat in itself) they attend to every customer with genuine warmth and enthusiasm. You can tell they are proud to be a part of this piece of living history.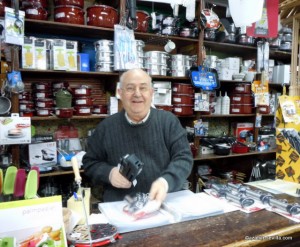 Among the many articles on sale you can find such diverse things as wooden darning eggs, spinning tops, lamps, cooking bags, marble mortars and pestles, and prawn peelers, made of every material from silicone to brass, sheet metal, wood and enamel. But it's also the power of nostalgia that keeps people coming back again and again, to enjoy the bustle of customers coming and going, the ringing of the cash register, and all the sounds and smells that bring back old familiar memories of home. Something almost so subtle that it could be trapped inside a cricket cage (also for sale – seriously).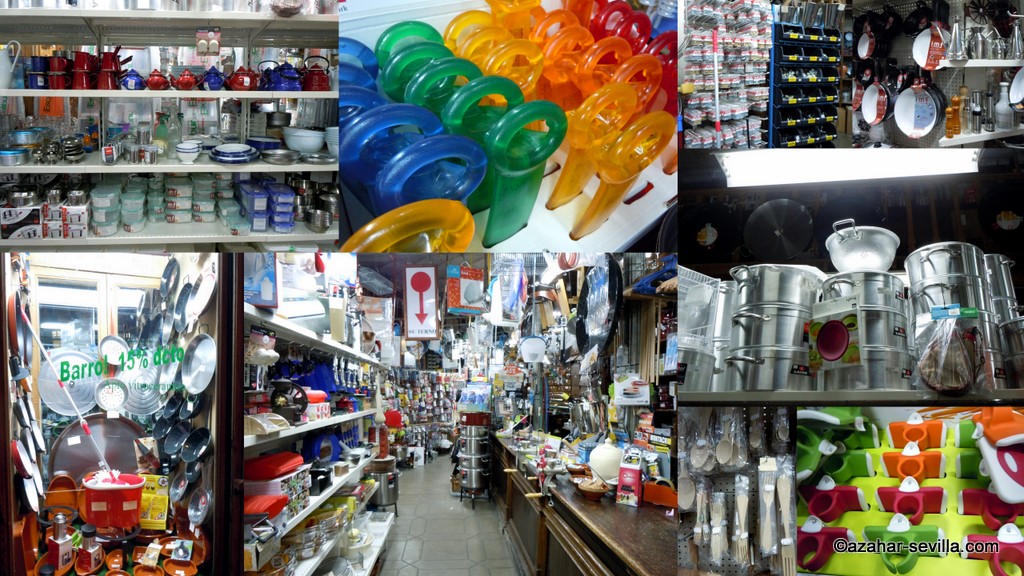 [click on images to enlarge]
Bazar Victoria
Entrecarceles 1
Mon – Fri: 10.00 – 13.15 / 17.00 – 20.30
Sat: 10.00 – 14.00
Online Store
Facebook
Twitter