Last night (July 6th) I had the good fortune and privilege to be invited to the first of a new season of music & wine events in Sevilla with the title Sherry on Top. Organised by the Consejo Regulador de los Vinos de Jerez, in conjunction with the Asociación de Hoteles de Sevilla y Provincia's #summerHOTELtime initiative, it aims to attract people to some of Sevilla's best hotel rooftop terraces with a programme of live music, sherry tastings, and exclusive sherry cocktails designed by the hotels' bartenders.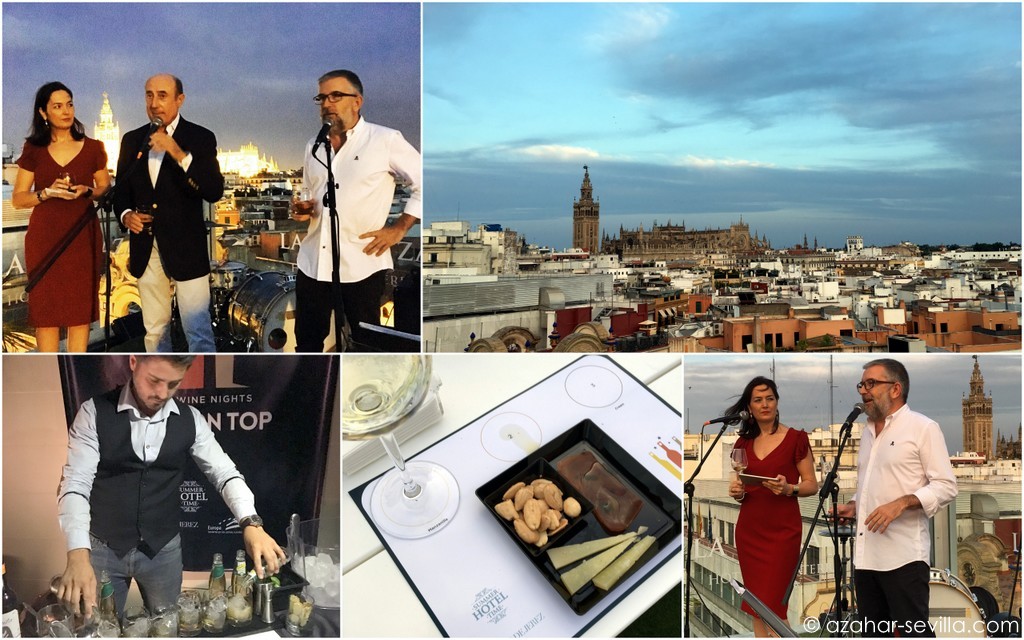 Last night's event was held at the Hotel Inglaterra in Plaza Nueva, one of Seville's most popular rooftops. Comfortable and elegant, with fabulous views of the Town Hall, El Salvador Church and the Cathedral, it was a pleasant place to spend a balmy evening out of doors, and many of the great and good from the worlds of sherry and hospitality were there, including the newly re-elected head of the Consejo Regulador, Don Beltrán Domecq. As always at such events it was also a good opportunity to renew acquaintance with old friends and make a few new ones.
The tasting was hosted by Carmen Aumesquet and Pepe Ferrer, and featured a Fino, an Oloroso and a sherry Cream cocktail. Live music was provided by Los Quiero, who turned out to be rather good, playing music from the 50s-60s-70s, including some forgotten favourites.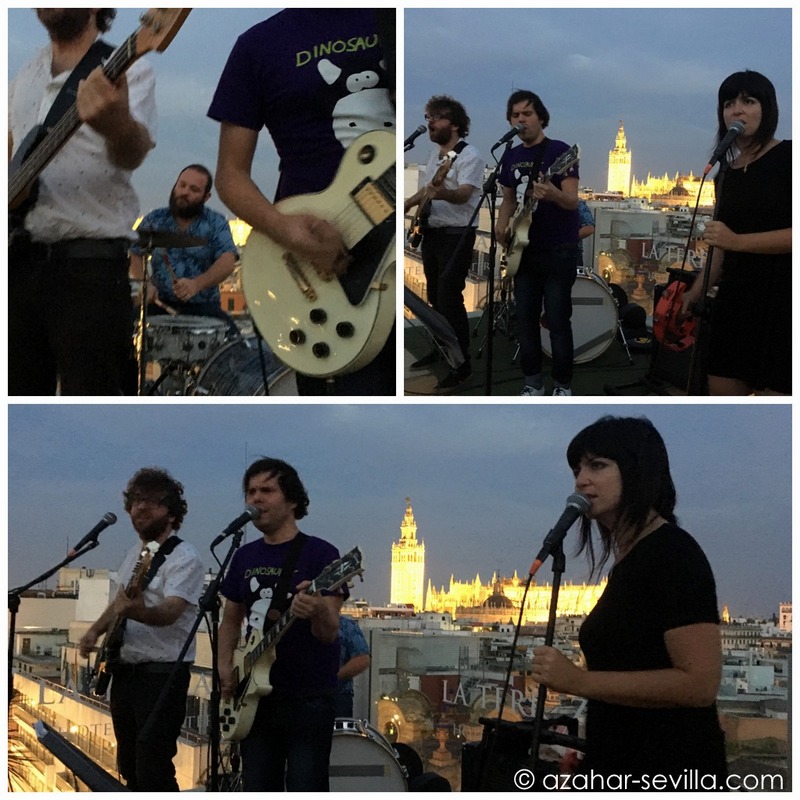 Altogether a very nice evening, and I hope to attend a few more of these events over the summer, on from now until the end of September. Check the links below for the upcoming venues and performers and be sure to reserve your spot as space is limited. Salud!