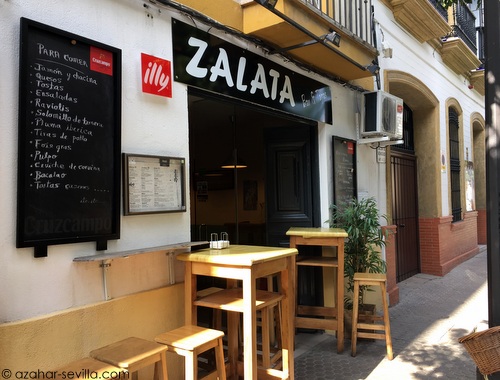 Zalata is a slightly off the beaten track neighbourhood bar run by husband & wife team Younes & Viviana. And lucky for me that they happen to be in MY neighbourhood! The modest sized menu is a fusion of Spanish, Moroccan and Peruvian, with a few touches acquired by Younes on his travels, and includes salads, hot and cold meat and fish dishes and desserts.
We enjoyed a varied selection that included really crunchy & tasty chicken croquettes, a deliciously light and citrusy ceviche, and perfectly grilled presa Ibérica. All of which served to bring me back again a few days later to test out some more of the menu – fried chicken bits with fried spiralised potato? Wonderful! Swordfish with a radish slaw? Equally good. I even went so far as to have a dessert (well okay, my friend did) – a dark chocolate cake with a light fresh chestnut sauce.
Excellent friendly service makes you feel right at home. And they're even open Sundays and Mondays! Already a neighbourhood favourite, as you can tell.
Doña María Coronel 17
Tel 854 550 358 / 692 901 092
Open 9.00 – midnight  Monday – Sunday
Kitchen closed 17.00 – 19.30
€ € €






Food 8 | Wine 7 | Service 8 | Ambiance 7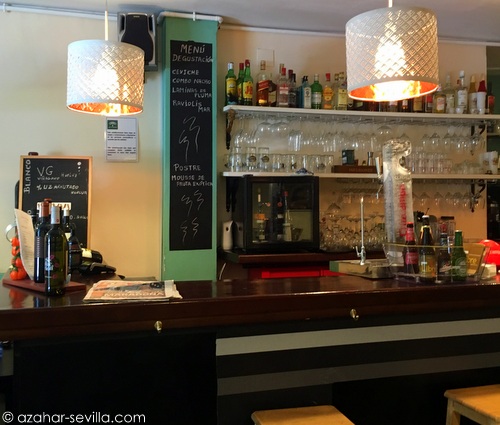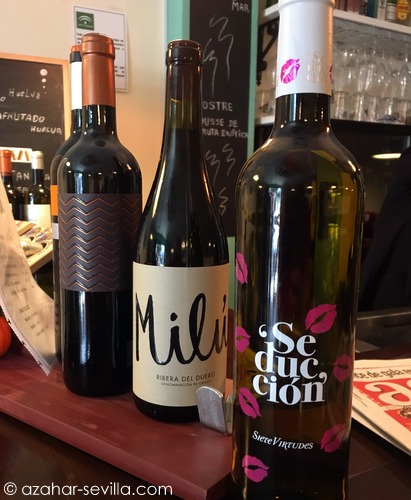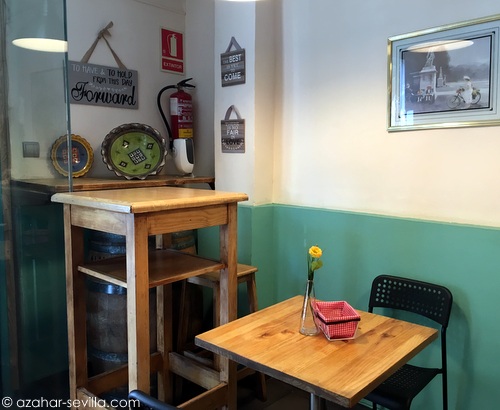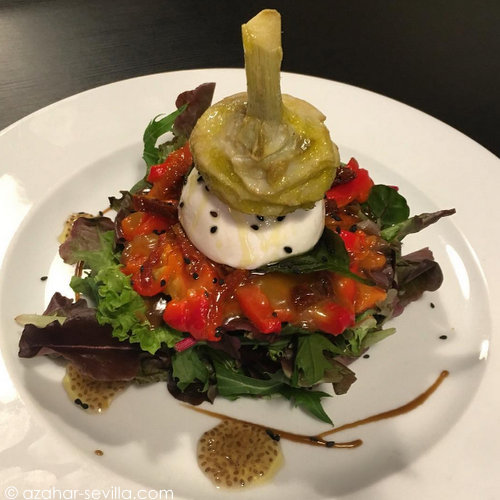 artichoke salad with red & green peppers, sun-dried tomato, burrata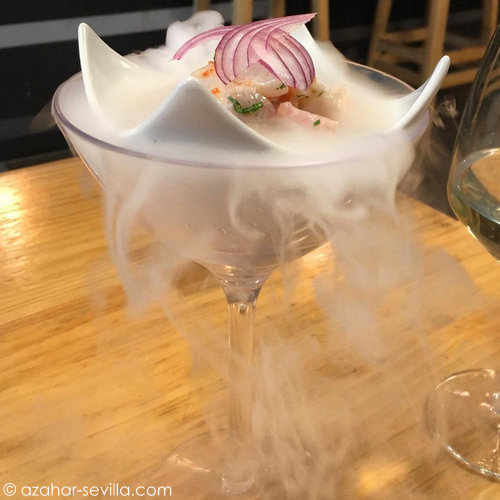 sea bass ceviche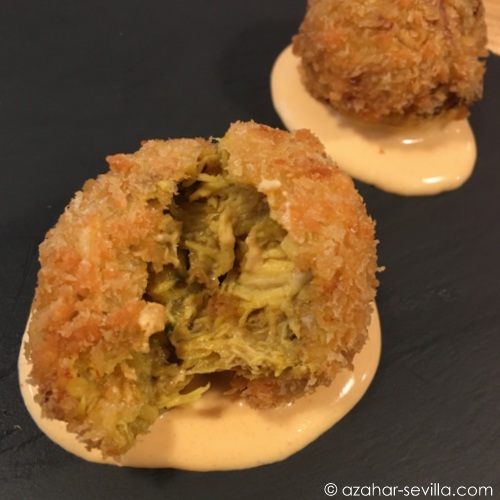 chicken croquetas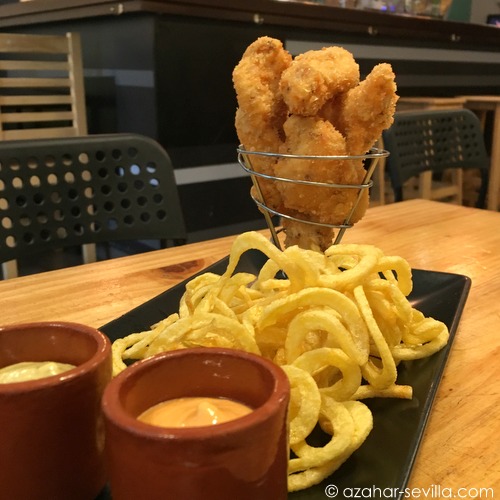 fried chicken bites and potato spirals with 2 sauces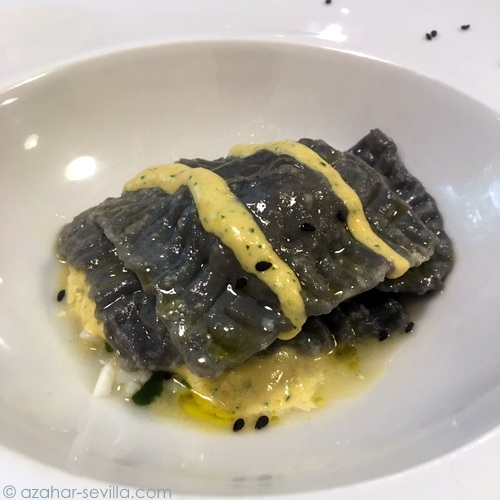 squid ink ravioli filled with chocos & prawns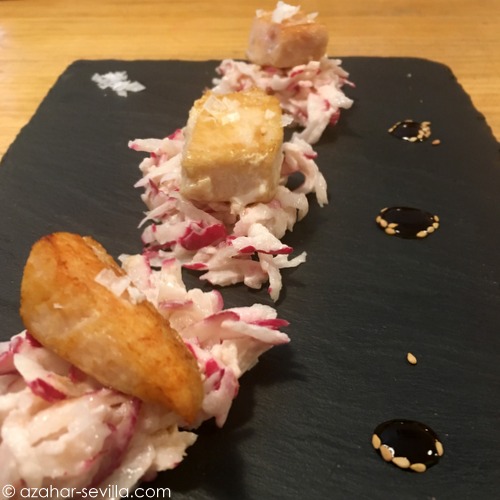 swordfish with radish slaw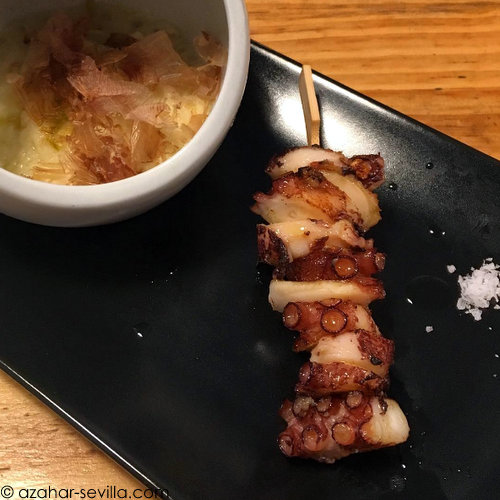 char-grilled octopus brochette with celery purée and bonito flakes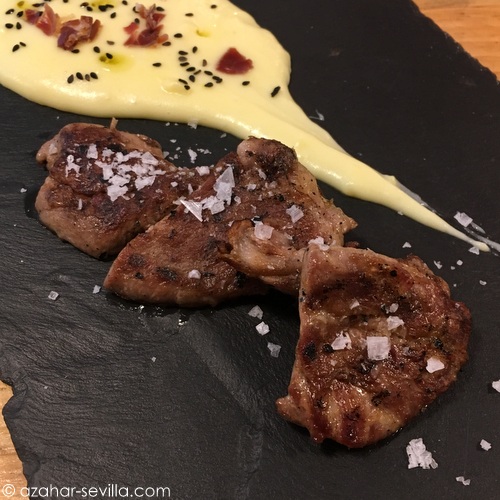 presa Ibérica with potato purée
(usually it comes with sweet potato croquetas)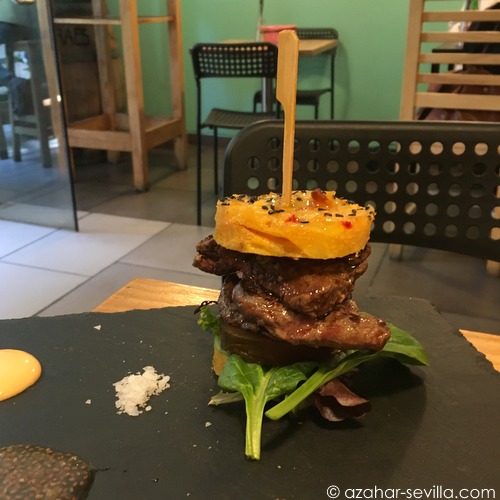 beef tenderloin with tortilla de patatas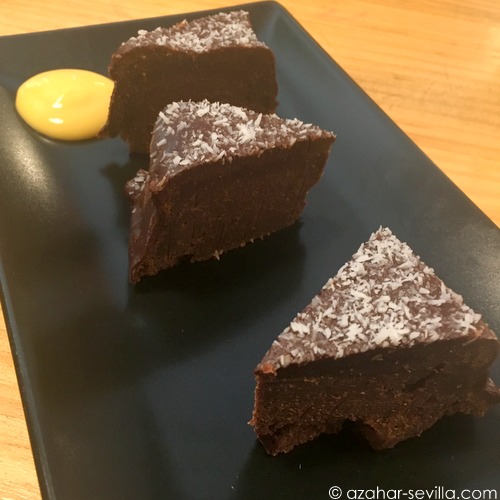 chocolate cake with chestnut orange cream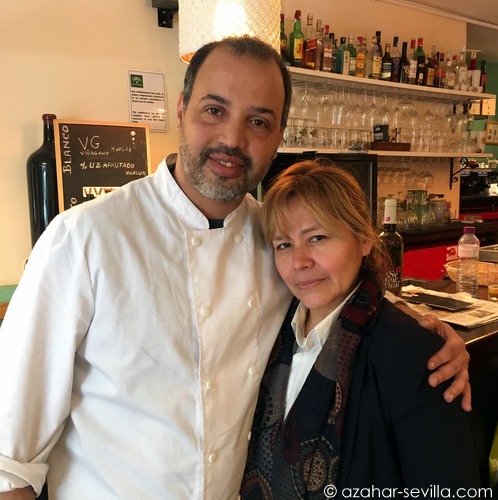 Younes & Viviana