Updated March 2013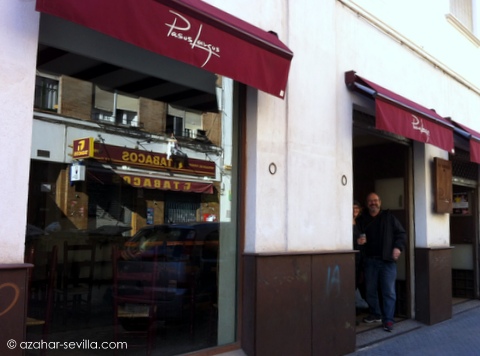 This taberna, named after the last of the bandits who roamed the Ronda mountain range, specialises in Iberian pork from the same region. There are old photos and news reports of Pasos Largos (aka José Mingolla Gallardo 1873-1934) on the walls, and the bar's decor is reminiscent of a typical tavern of that time, but with a clever use of the classic straw window blinds (esterones) which here slide on frames across the floor-to-ceiling windows instead of being rolled up.
There's comfortable seating on either side of the long bar, but I prefer being perched on a bar stool where I can check out the cooking action in the open kitchen. Tapas range from 2.40 – 4.70 euros, but you can't complain about a generous portion of perfectly grilled beef loin and foie gras, or secreto Ibérico, for 3.95€ (gastrobars take note!). And I have also found my new favourite carrillada here – exquisite. ALSO the very best – and possibly the only twice-fried – chips in town. There's a very friendly neighbourhood feel to the place and it's easy to find yourself chatting away with the regulars at the bar.
Also check the Taberna's Facebook page for details about monthly flamenco shows.
Bread Charge: 0€
Feria 117
Tel. 633 721 794
Open: 13.00 – 16.30 / 20.00 – midnight
Closed Sunday evening and Monday
€ € €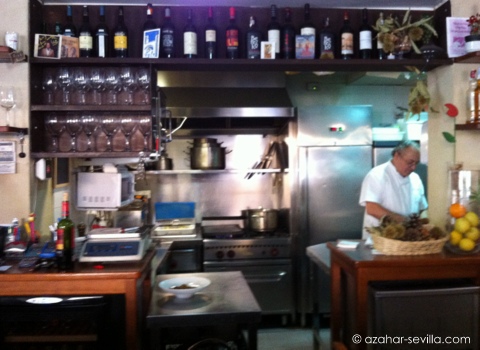 open kitchen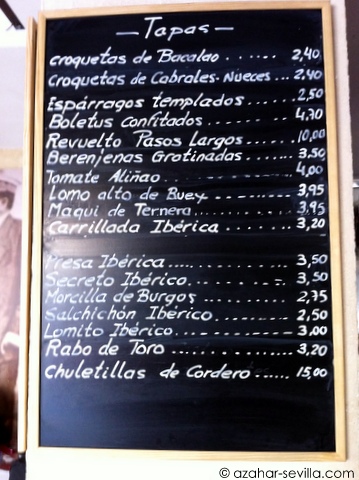 chalkboard menu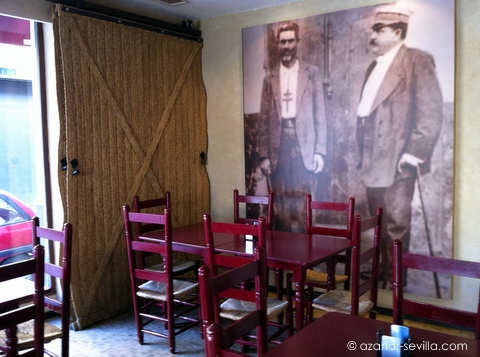 photo of the bandit Pasos Largos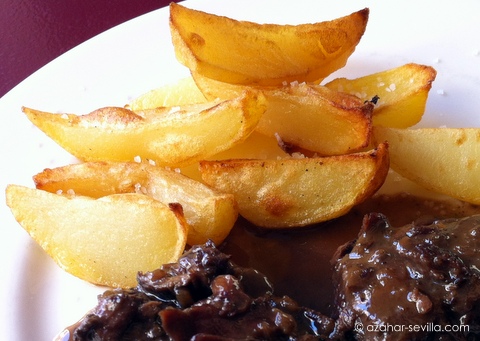 twice-fried chips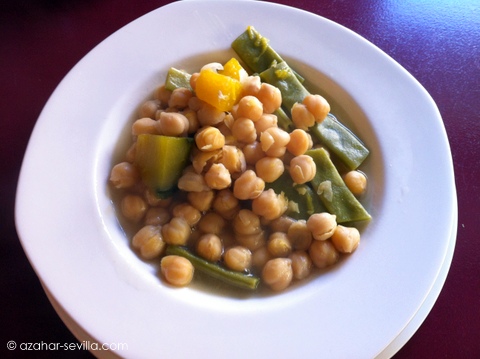 cocido with garbanzos and green beans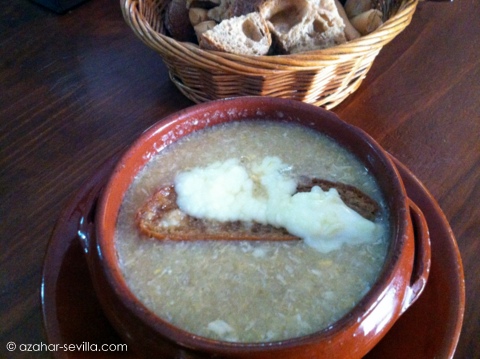 onion soup with mozzarella crouton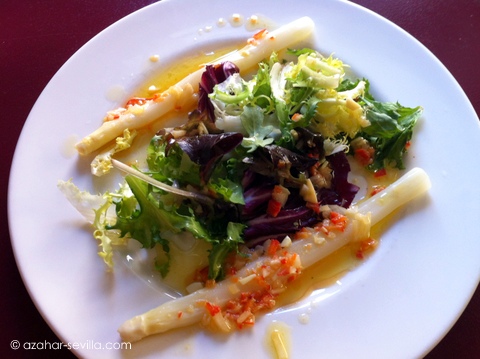 grilled white asparagus with chopped egg and vinaigrette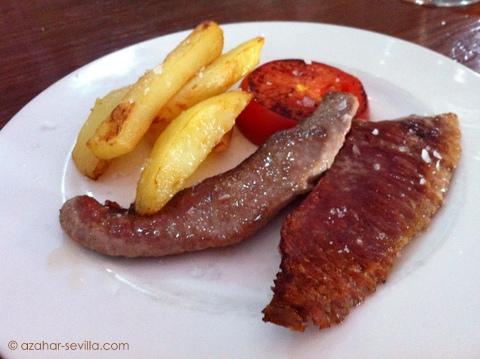 grilled secreto Ibérico with chips and grilled tomato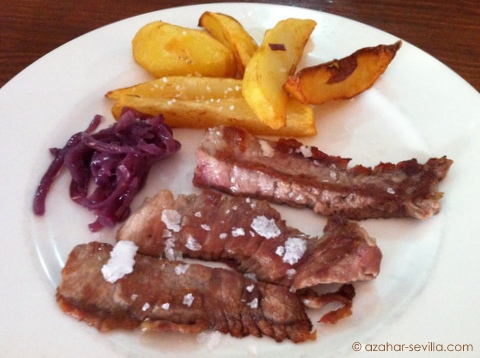 grilled presa Ibérica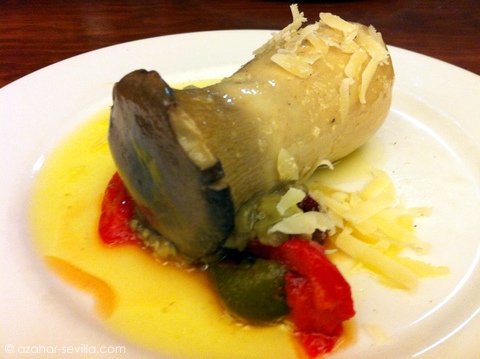 boletus confitado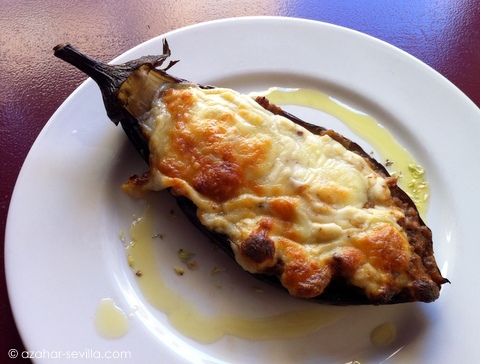 stuffed aubergine (mince, bechamel, cheese)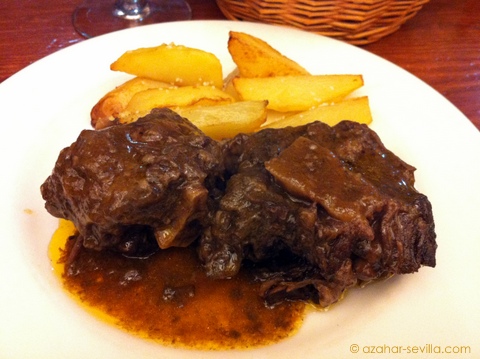 stewed bull tail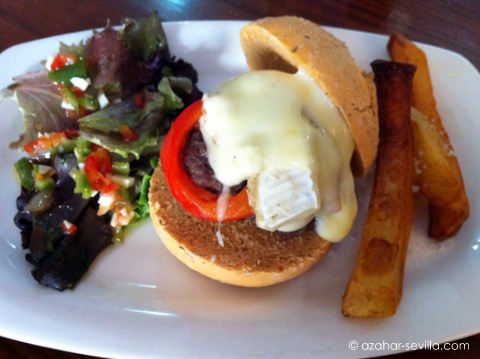 mini beef burger "maki" with brie cheese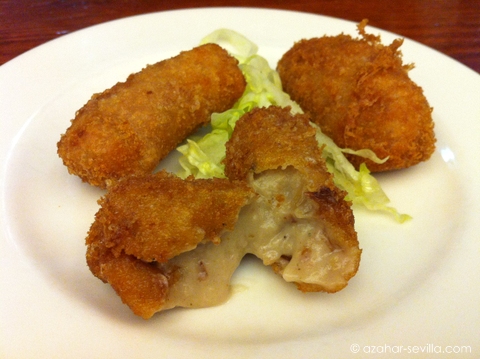 cabrales and walnut croquettes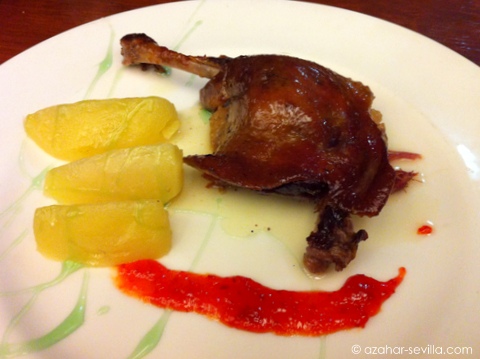 duck thigh confit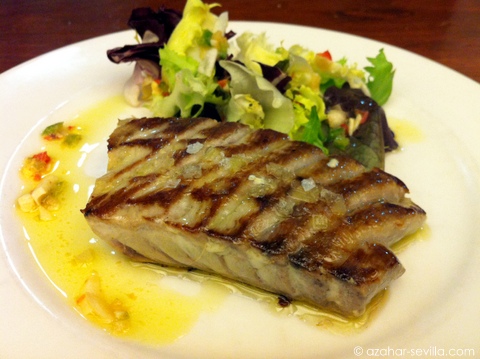 grilled tuna belly (ventresca)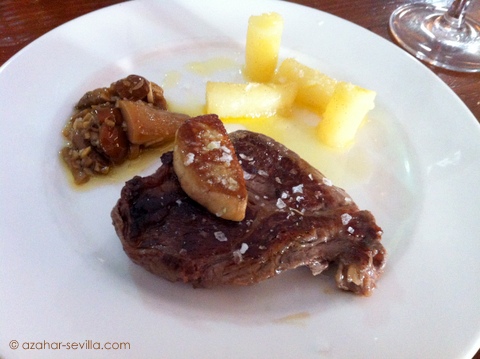 grilled beef with foie gras and patatas confitadas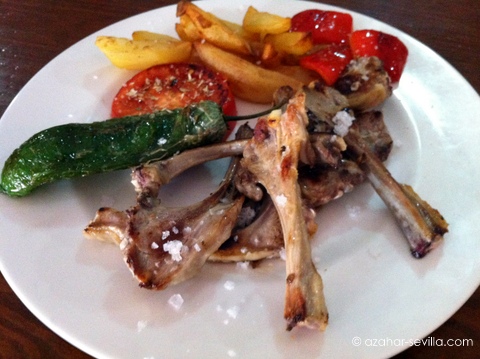 grilled lamb ribs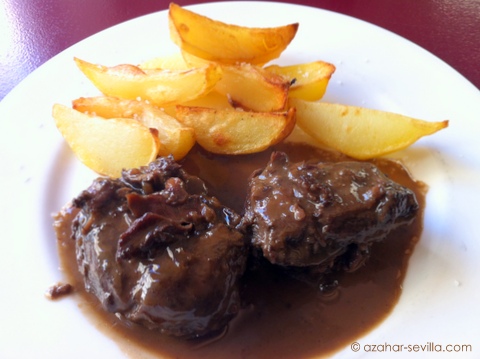 braised pork cheeks (carrillada) with brandy, PX and red wine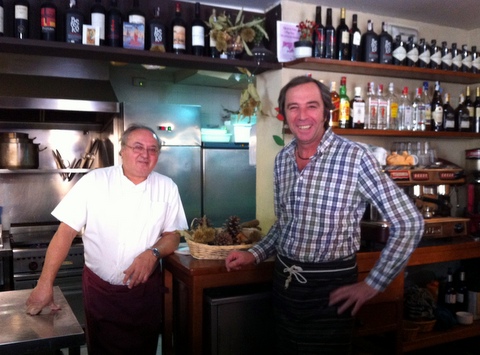 chef Pepe Luna and owner Paco Fernández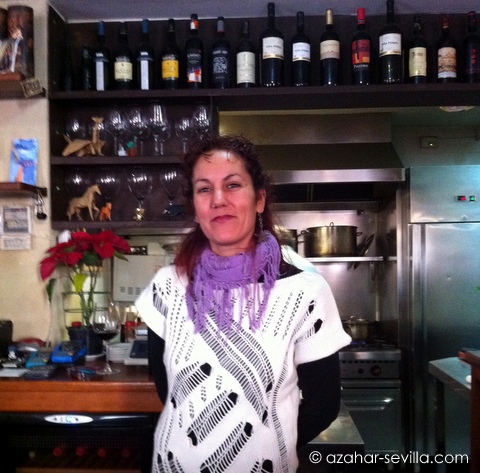 Lidia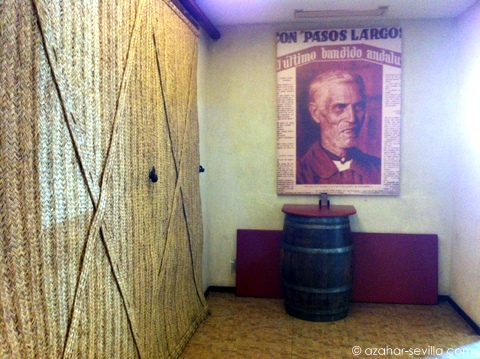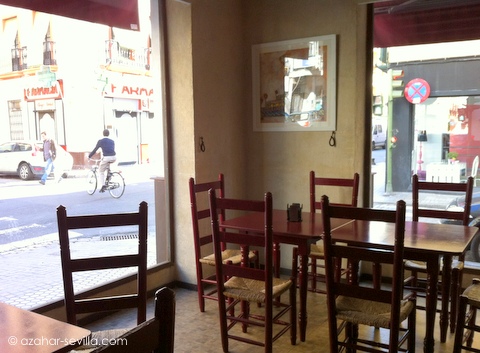 ~ back to Taberna de Pasos Largos main page ~
~ comments welcome on the main page ~




Updated: March 2013