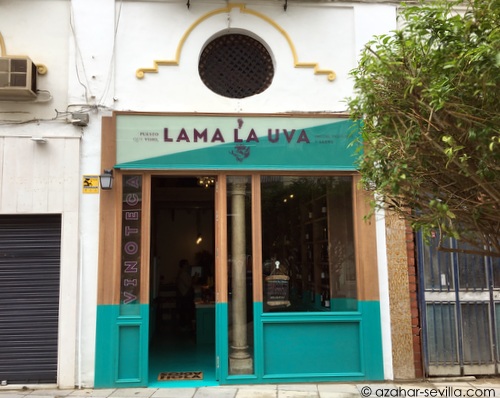 Happy to welcome a new wine shop and abacería in my neighbourhood. Lama la Uva is the creation of Ana Linares from Cádiz, whose aim is to introduce some of Andalucía's lesser known quality wines and other delicacies (including hams and cheeses) to a wider public. It's located in the Plaza Regina next to the Metropol Parasol, where it joins several other establishments that are making this one of the top go to places in town. The shop itself, where as well as wines you can buy ham, cheese and speciality foods, is a pleasant minimalist space on the ground floor, and there is a small room upstairs for tastings and other events.
The name is taken from Aesop's fable "The Fox and the Grapes" (an adaptation of which was also published by Spanish writer Félix María Samañiego). But this time there is a twist,  with the fox (us!) getting the grapes this time, and they turn out to be the best ones (so no sour grapes).
Ana will be announcing her first tastings soon, which you can find on the Lama La Uva Facebook page.
Regina 1
Tel 601 494 138 / 606 975 899
Open 11.30-14.30 / 17.30-21.30 Monday – Friday
11.30 – 15.00 Saturday
€ € €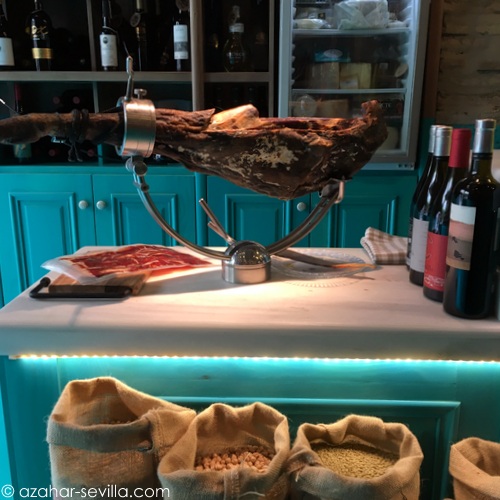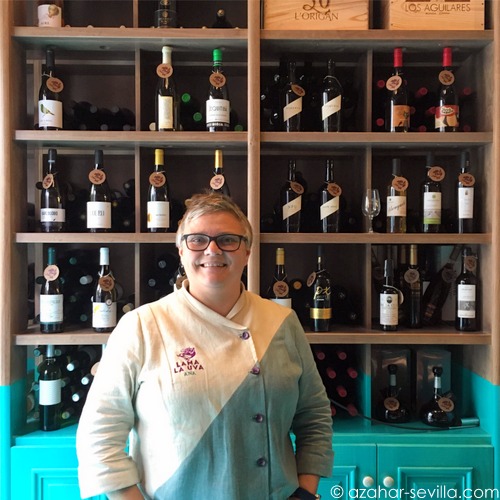 owner Ana Linares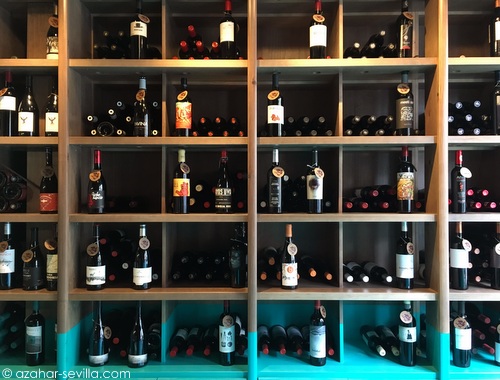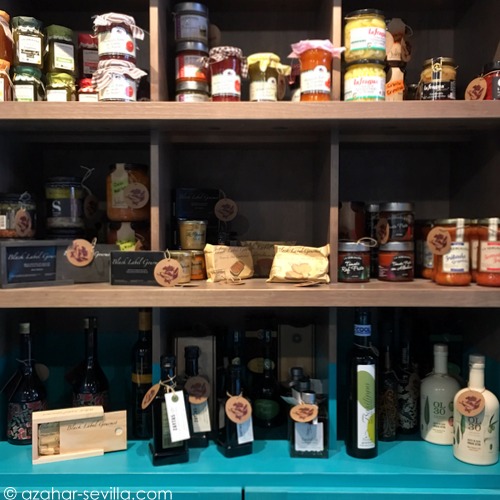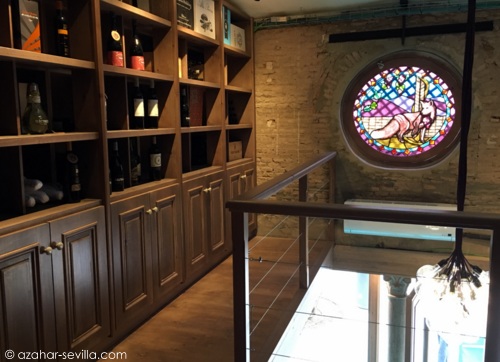 upstairs tasting room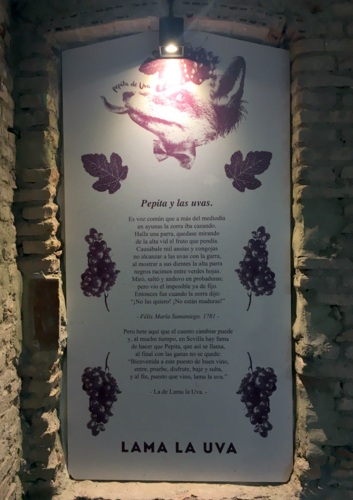 the fox and the grapes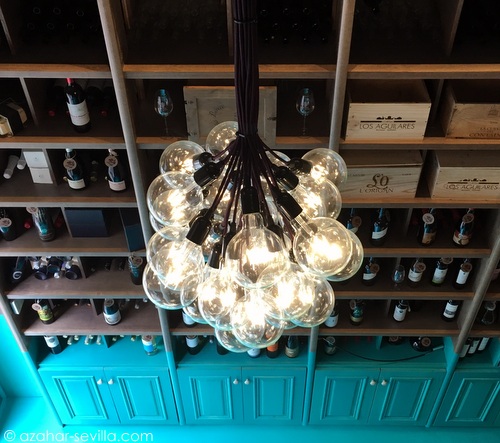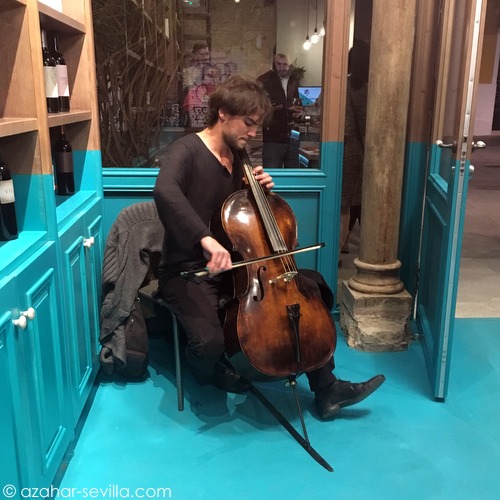 opening night party