Updated December 2016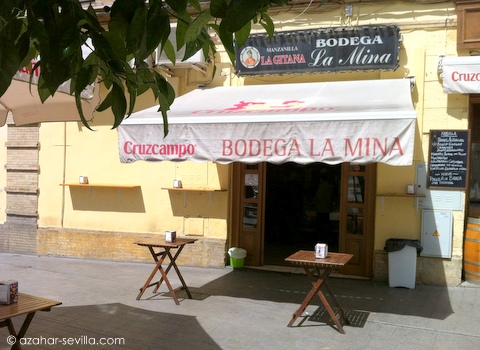 A legendary family-run neighbourhood bar, La Mina is THE place for locals in the centre to begin their evening tapeo or enjoy a light lunch out on the sunny terrace in the afternoons. Their speciality is caracoles, small snails cooked in broth, which are only offered when "in season" (approx March-May). You can also get tasty montaditos along with chicharrones de Cádiz (sliced seasoned pork belly) and exceptional mojama (dried tuna). The beer is cold and the ambiance is warm and welcoming. There is also a good selection of sherries, including La Gitana manzanilla on tap. Give it a try for a taste of genuine Sevilla (or Sanlúcar).
Bread Charge: 0€
Cuesta del Rosario, 7
Tel. 954 21 40 92
Open 12.00 – 16.30 / 20.00 – midnight
Sunday 12.00 – 16.30
€ €





Food 6 | Wine 7 | Service 6 | Ambiance 7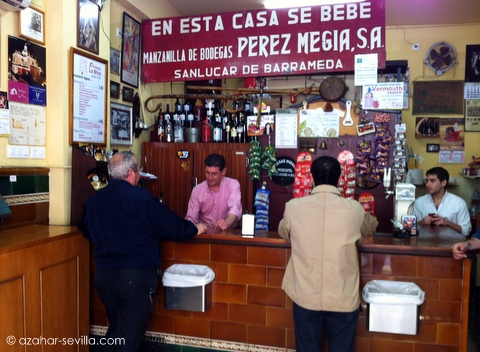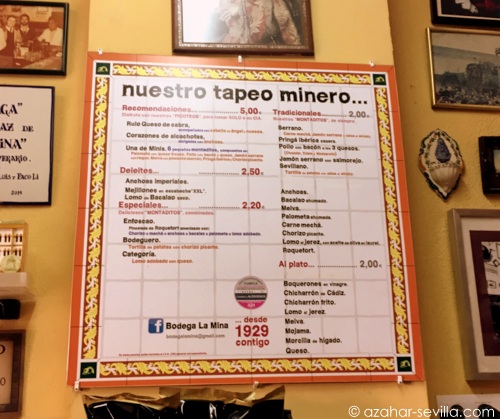 la carta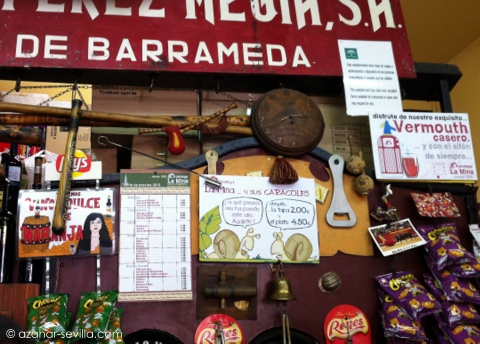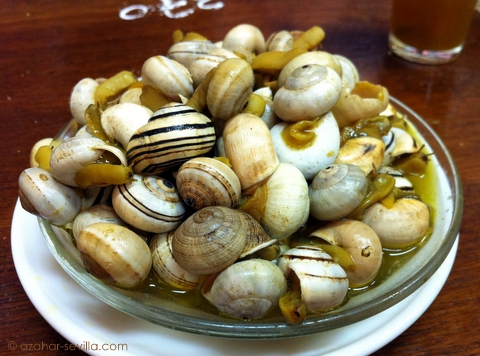 caracoles in broth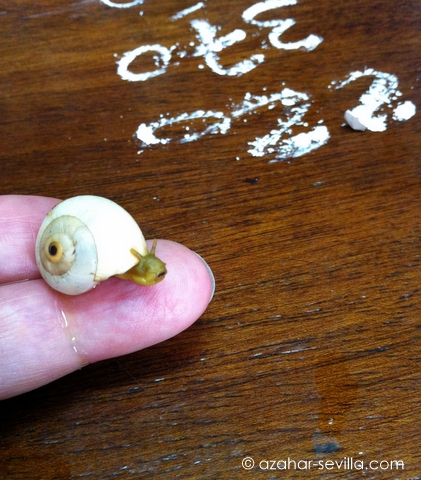 hola!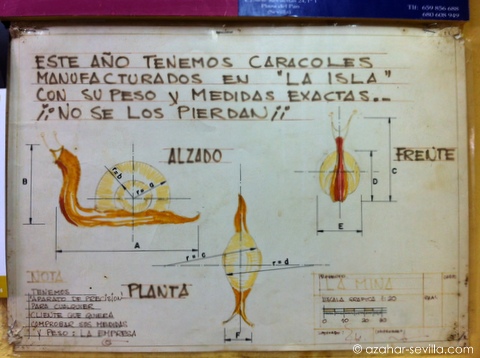 the perfect snail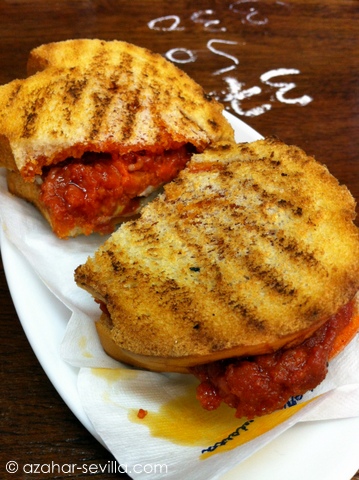 montadito with spicy chorizo and roquefort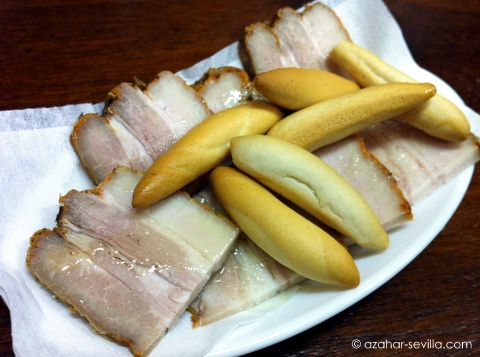 chicharrones de Cádiz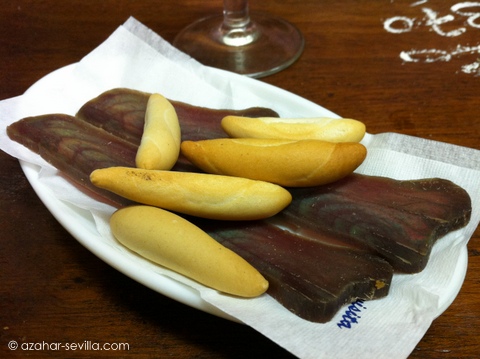 mojama (dried tuna)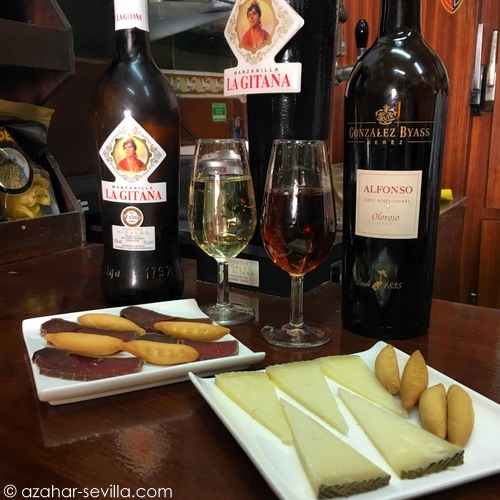 La Gitana manzanilla on tap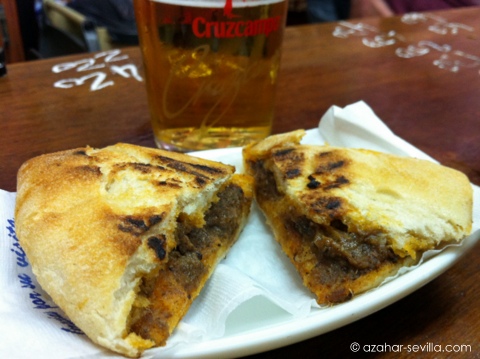 pringá montadito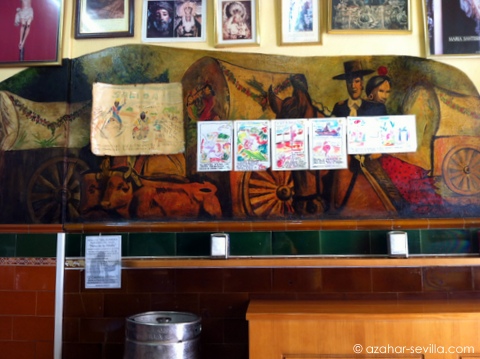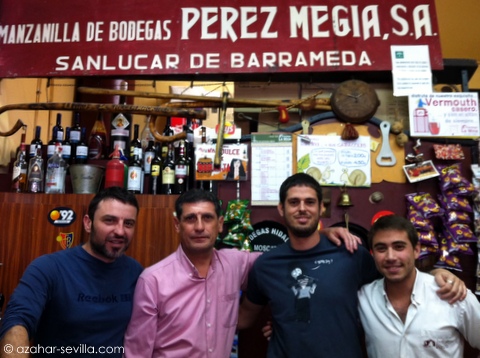 José (founder's grandson), Luís, Diego & Ilde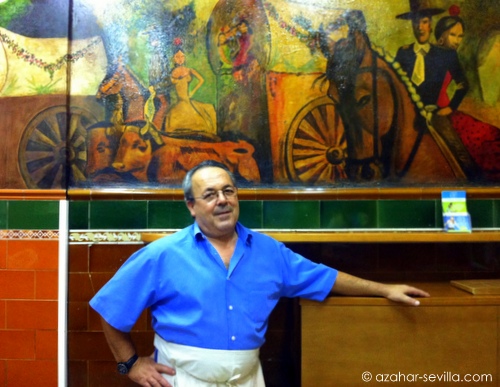 owner Agapito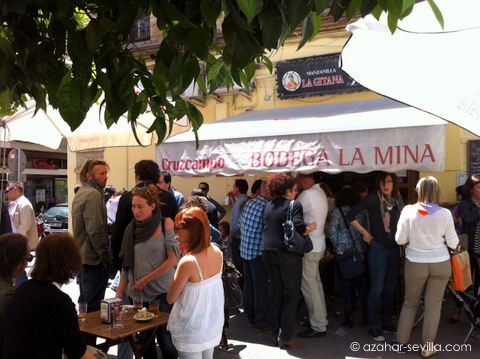 ~ back to top ~



Updated December 2016