Updated June 2013
Arenero has both changed and remained the same since I last visited two years ago. It used to be a neighbourhood favourite when I lived practically next door, which wasn't surprising as the food was very good, with friendly service in a very comfortable space. And although the prices were a bit higher than usual, the wines by the glass were very reasonable and offset any extra you might pay for gastrobar-style tapas. That was then.
The first change I noticed was the place had been renovated and was much sleeker looking, but still with tables next to the window, in front of the bar, in the back dining area and inside the indoor patio. Next I noticed that, while there were many familiar items on the menu, the prices had increased considerably, as had the wine prices. There used to be more of a range so you could decide whether to go for something more traditional (and economical) or splash out on the "designer" tapas. Not now. And I was actually shocked that one tapa (beef something) was a whopping 8.50€, which I think sets a local record.
I have to say that the food remains very good, but I'm afraid Arenal may be pricing itself out of the market.
Bread Charge: 1€ PER PERSON
c/Pasaje de Vila, 6
tel. 954 211 713
Open 13.00 – 16.30 / 20.00 – midnight
Closed Sunday evening and Monday
€ € € € €






Food 8 | Wine 9 | Service 7 | Ambiance 8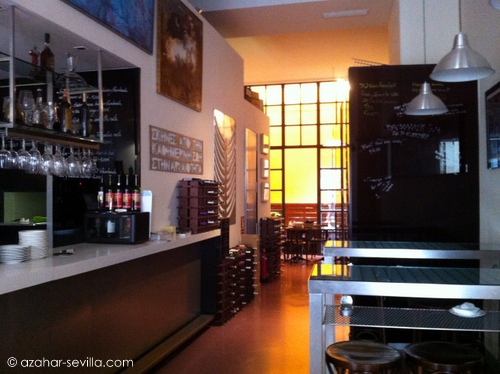 the bar area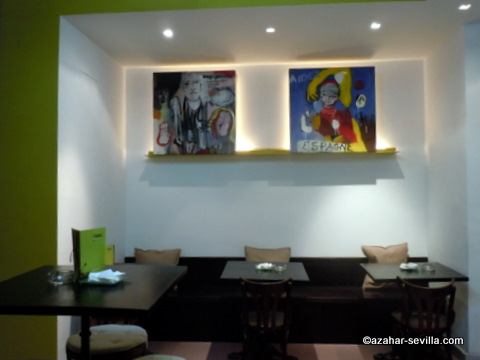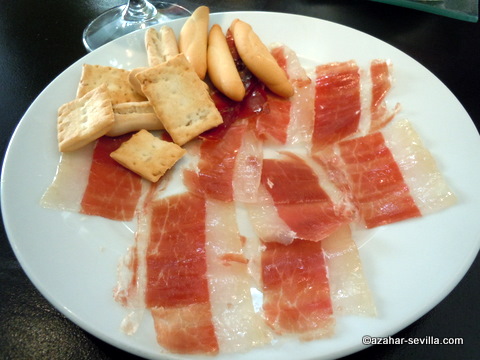 jamón ibérico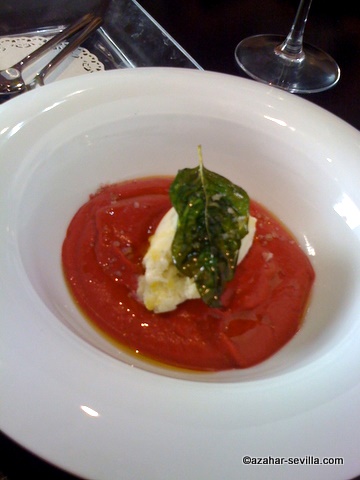 beet salmorejo with goat cheese icecream & crispy fried basil leaf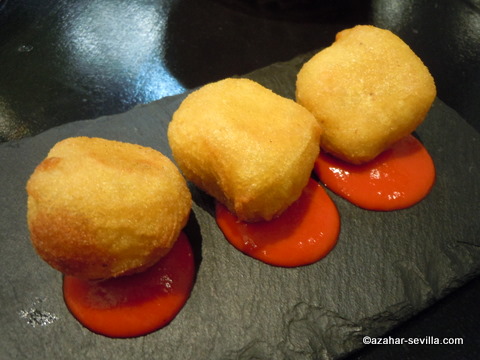 buñuelos de bacalao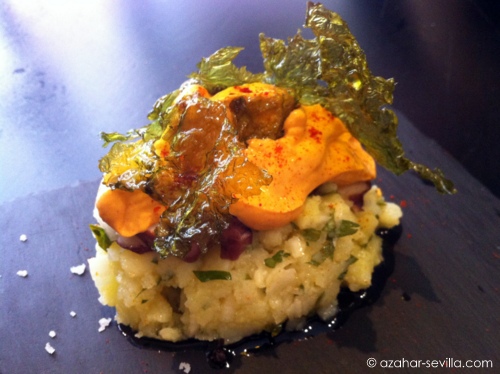 ensaladilla de pulpo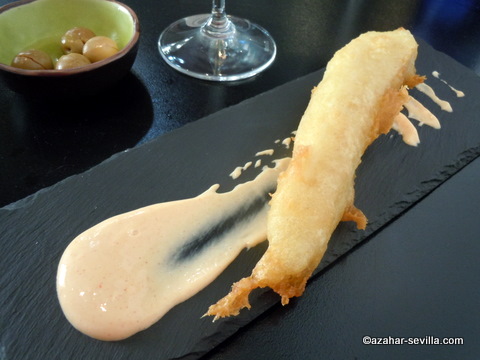 pavia de merluza (battered hake)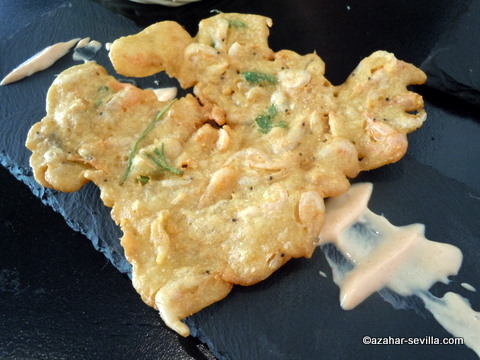 tortillita de cameron (baby prawn fritter)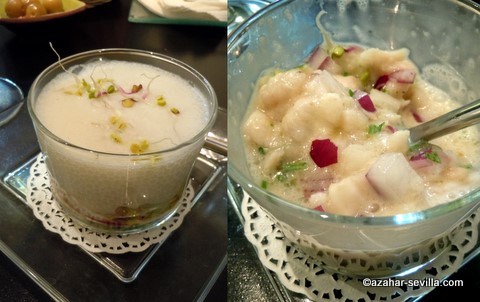 ceviche de pargo (snapper) with lime foam – stirred up on the right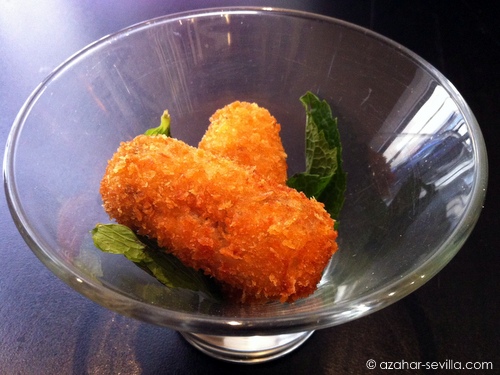 puchero croquettes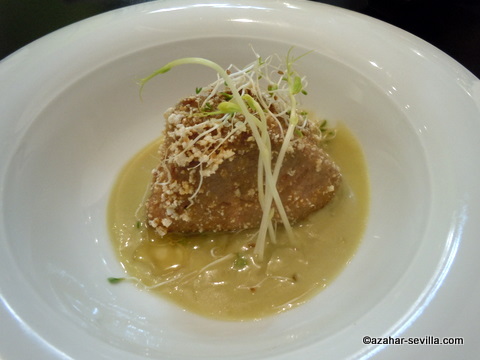 lightly grilled tuna with an avocado gazpacho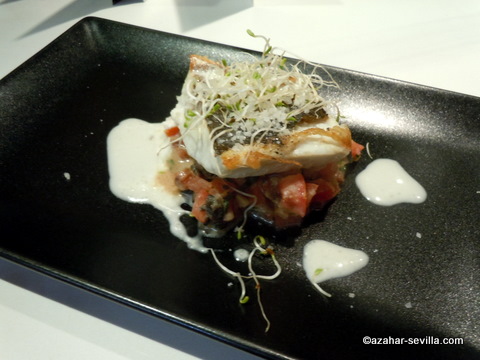 fish tapa of the day- lubina (sea bass)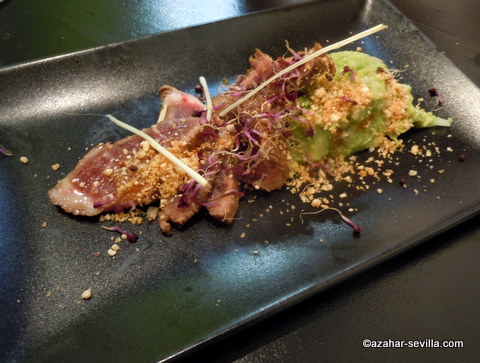 presa (pork) tataki with guacamole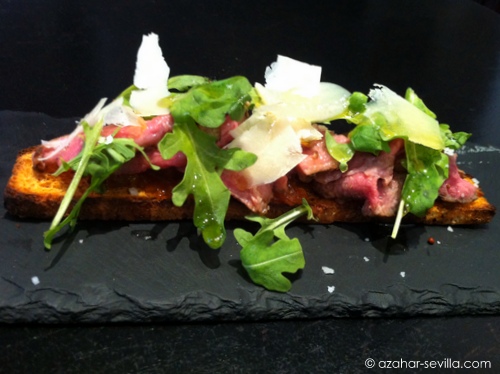 focaccia with beef with spicy marmalade, rocket and parmesan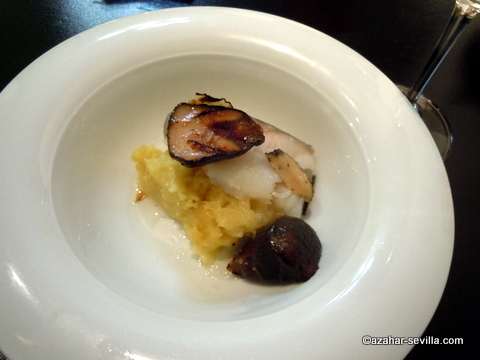 bacalao confitado (salt cod) with summer truffles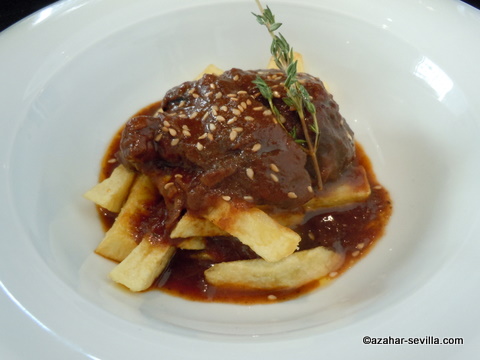 tender stewed pig's cheek in a gorgeous oloroso sauce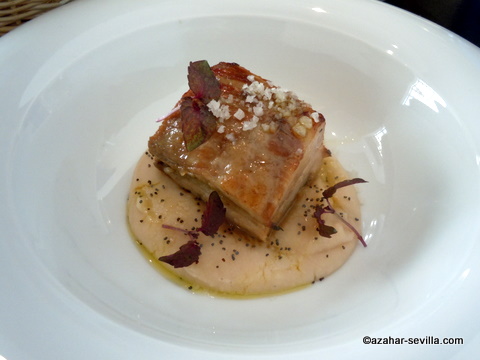 slow cooked secreto ibérico (see pork cuts) with purée de alubias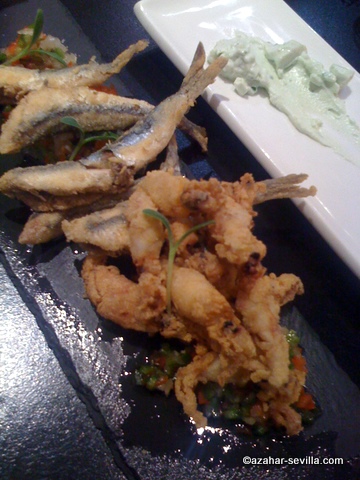 puntillitas and boquerones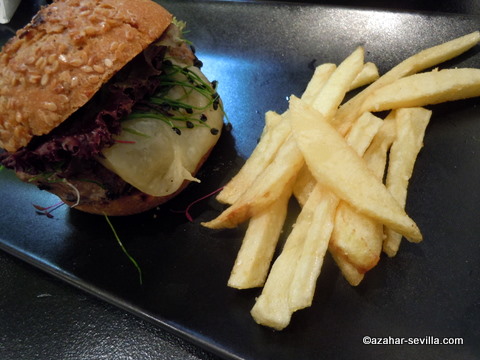 bulltail burger with papoyo cheese & "ketchup bun"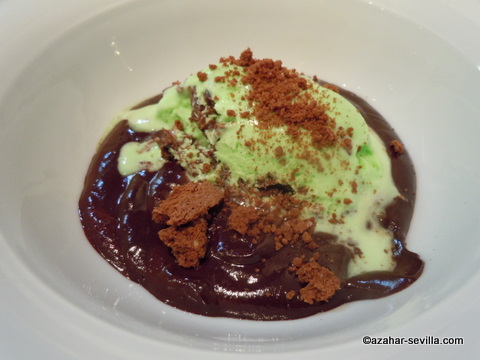 "after eight" cocoa soup with mint icecream and crunchy caramel
owner & chef Rafael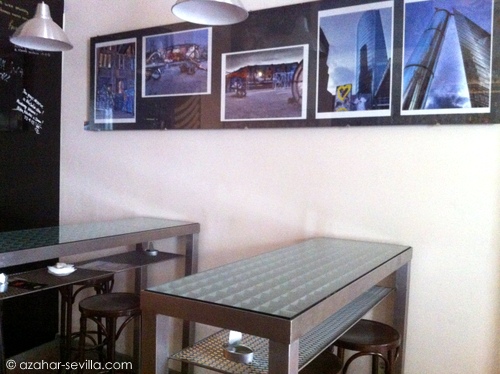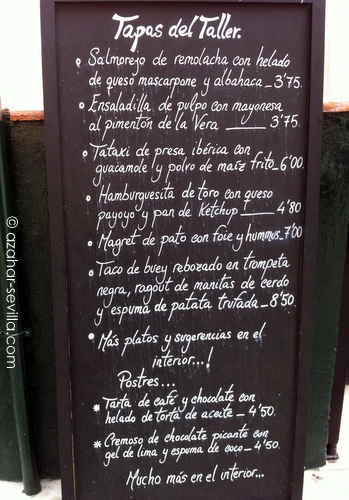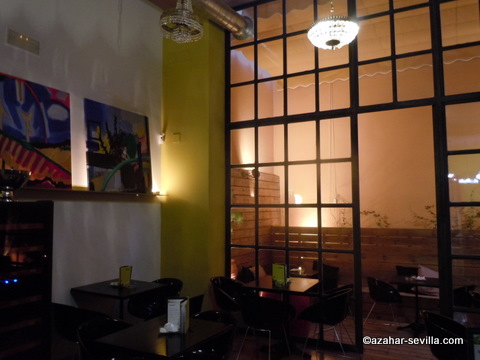 back dining area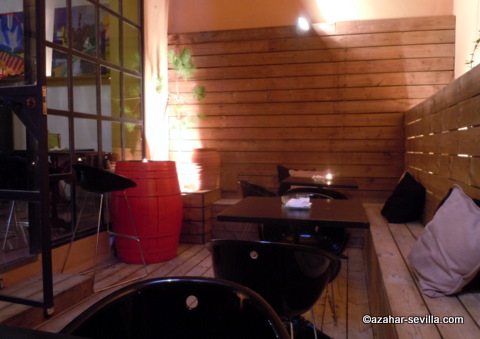 cosy interior patio
~ Back to Top ~





Updated June 2013