Updated December 2012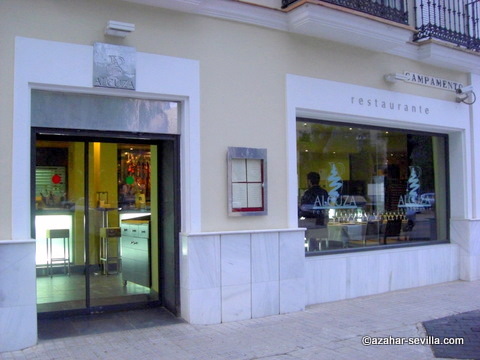 My second visit to Alcuza was much more satisfying than the first one (over two years ago), in part because I had been invited to a special lunch of Iberian pork products, which was fantastic. I'm including photos of those dishes here as I am told that some of them will be on the regular menu after the "jornadas" are over (the "serranito inverso" is the only special tapa on this menu, the rest are served as main dishes either in the restaurant or tapas bar areas).
My third visit has convinced me that this is a place worth returning to, with a solid tapas menu, good wines and professional service. Give the mini-burger a miss, but the chipirones are perfectly grilled and the piquillo peppers filled with a creamy bacalao brandada are superb. Dining room menu is also available in the tapas bar.
Bread Charge: 1€
Campamento 29
Tel. 954 542 477
Open: 13.00 – midnight
Kitchen closed 16.00 – 20.30
Closed Sunday evenings
Alcuza Website
€ € € €





Food 8 | Wine 8 | Service 8 | Ambiance 8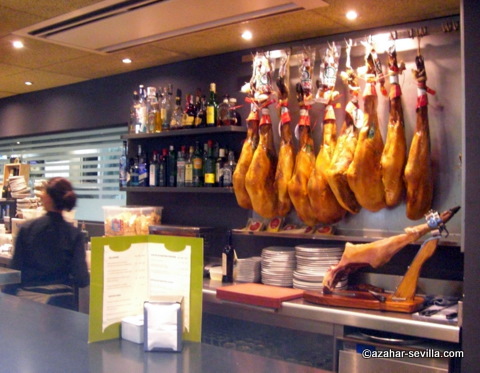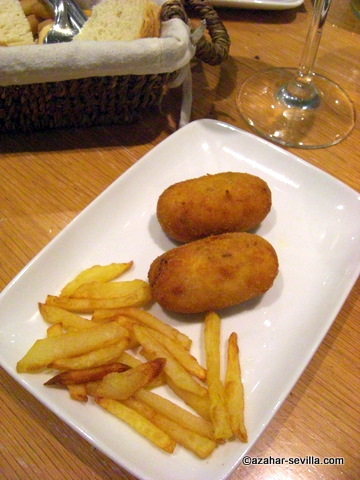 "grandma's" croquettes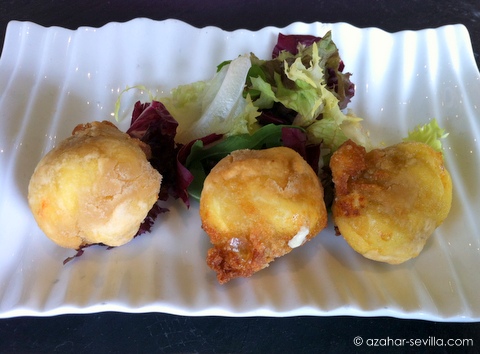 "wontons" filled with cheese, leeks and langoustines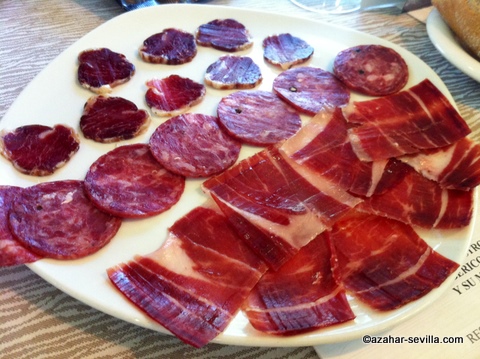 caña de lomo, sausage and jamón (all Ibérico de bellota)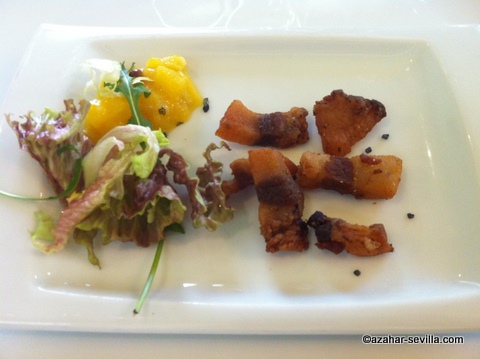 chicharrones with mango chutney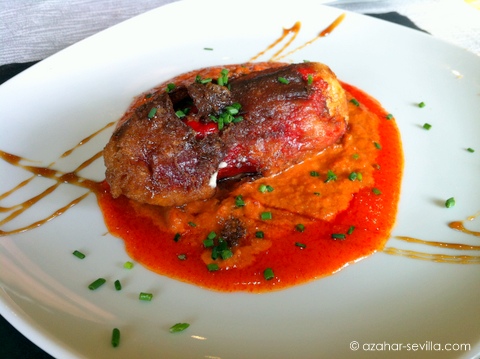 piquillo peppers filled with creamy bacalao brandada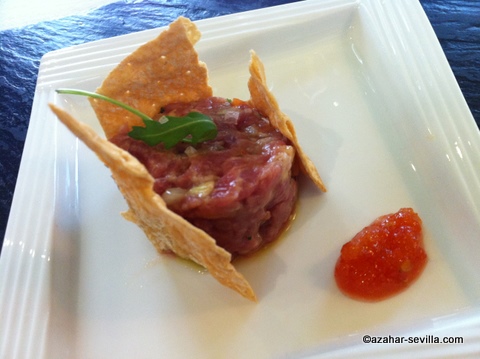 presa tataky with tomato marmalade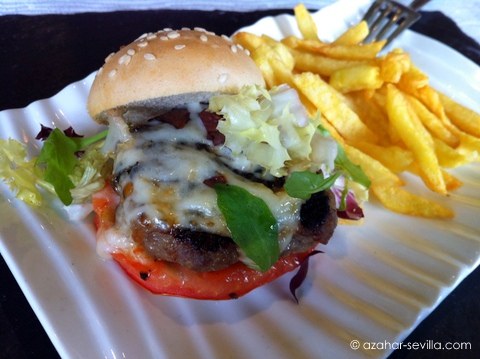 retinta beef burger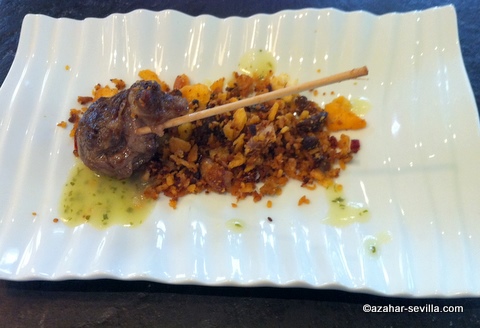 prok piruleta with migas and cilantro gazpacho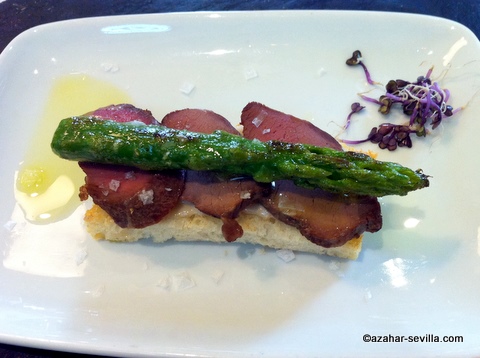 marinated solomillo on toast with asparagus and kaki alioli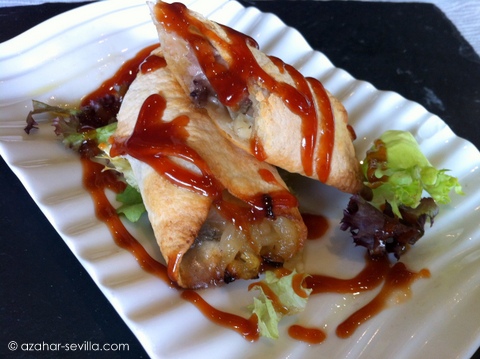 presa burrito with caramalised onion and cheese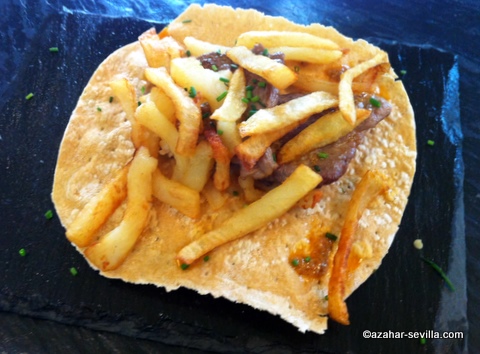 "serranito inverso" grilled solomillo and chips on top of a crisp artesanal regaña,
with roasted red peppers underneath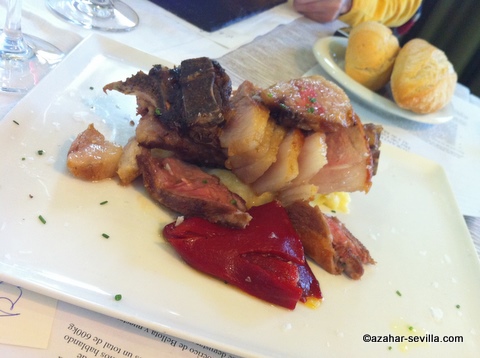 grilled pork ribs with truffle potato purée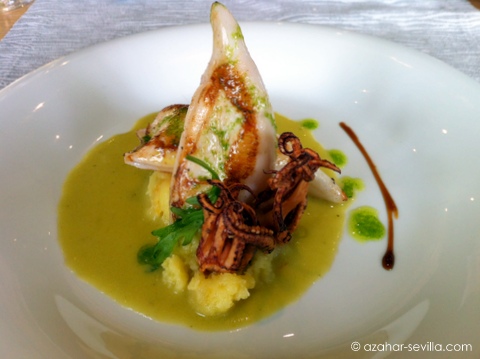 grilled chipirones with potato and apple purée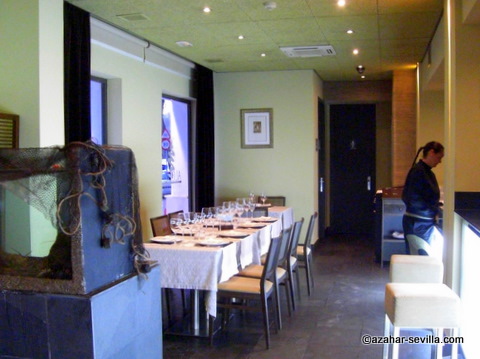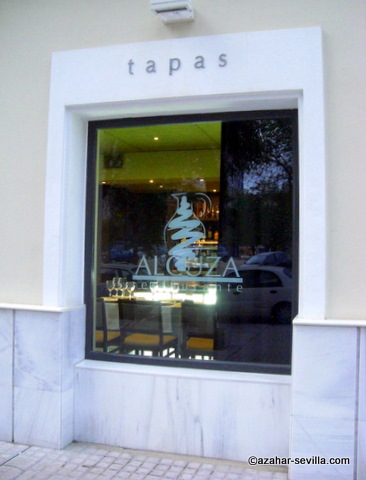 Updated: December 2012