Updated June 2017

Since first visiting this unassuming little bar on Calle Zaragoza earlier this year, I have gone back again and again. It is truly a total gem, with an equally delightful owner, Álvaro Harillo, who runs the bar with his nephew Abraham. Like one of his various amontillados, this is a bar that has had two lives. It first opened in El Puerto Santa Maria in May 2012, but then closed in January 2016, after which it relocated to Seville, opening again in November 2016 – complete with the original bar. And since that first unexpected visit it's become a real favourite.
It's a traditional sit-or-stand at the bar neighbourhood local, with a small but carefully selected traditional tapas menu that includes an unusually good ensaladilla, melt-in-your-mouth carrillada de jabalí (wild boar cheek), marinated tuna, and daily stews. The high point though is an excellent wine list of less commercial brands, and, as you might expect from a bar that started life in El Puerto, an excellent variety of sherries. The most recent addition is a delicious four-course set menu, pairing sherries with three tapas and dessert. Great value at 20.50€.
Bread/Service Charge: 0.50€ PER PERSON
Zaragoza 15
Tel 622 843 374
Open 13.00 – 16.00 Tuesday – Saturday
13.00 – 16.00 Sunday
€ € €






Food 9 | Wine 10 | Service 8 | Ambiance 8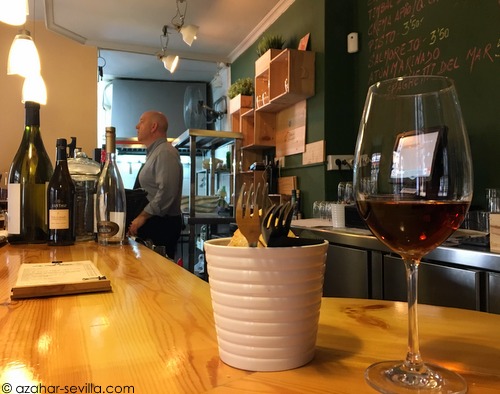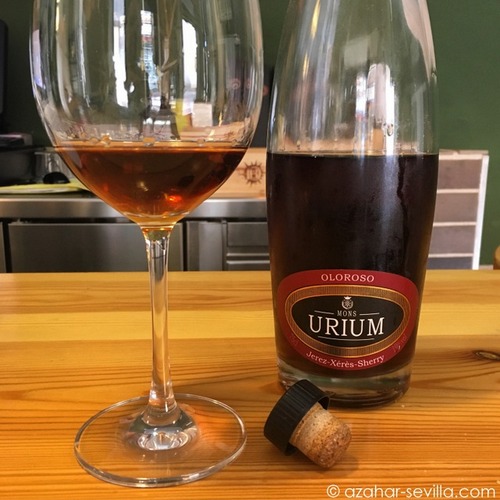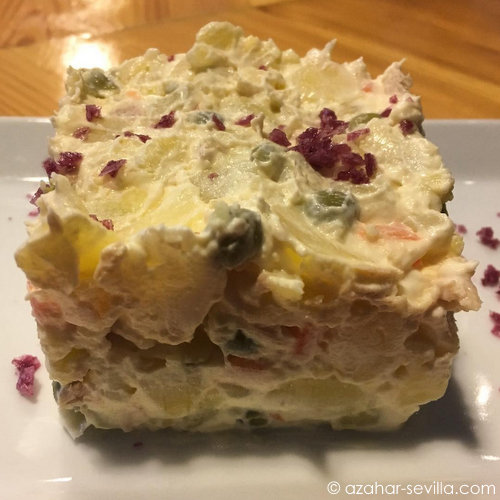 ensaladilla with tuna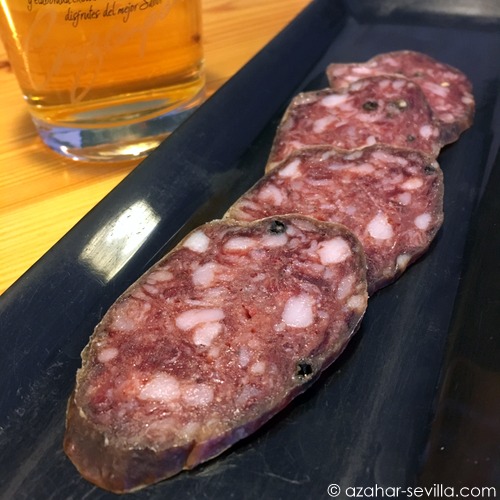 salchichón with black peppercorns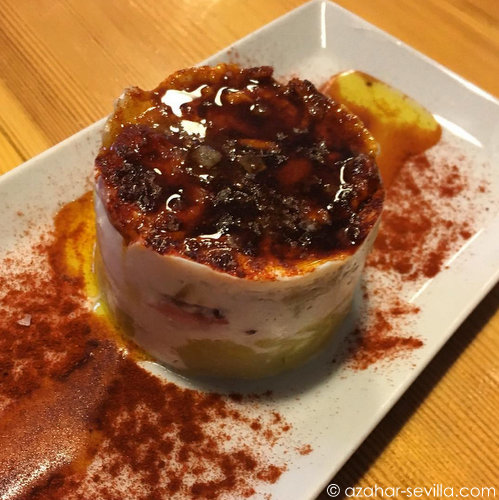 timbal of octopus with lots of smoky pimiento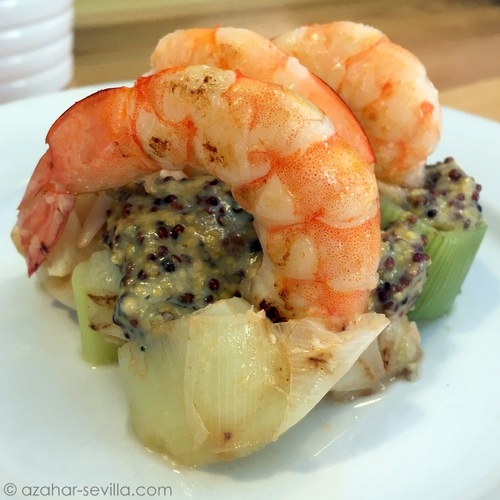 king prawns and leeks with grain mustard and oloroso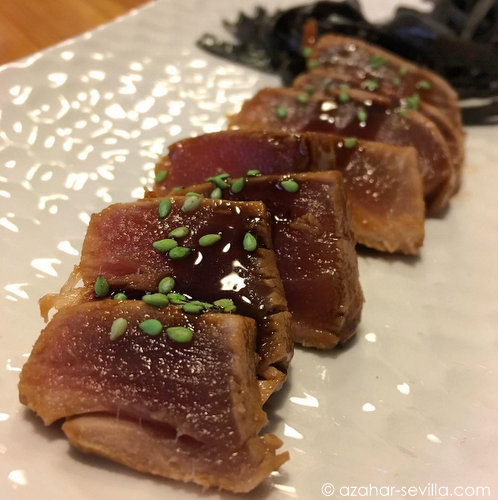 marinated tuna with seaweed "spaghetti"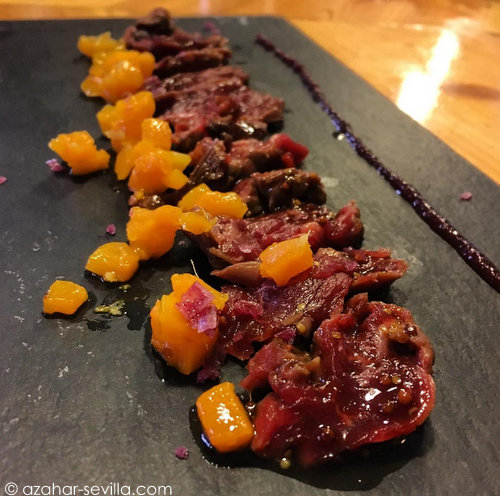 retinto beef carpaccio with mango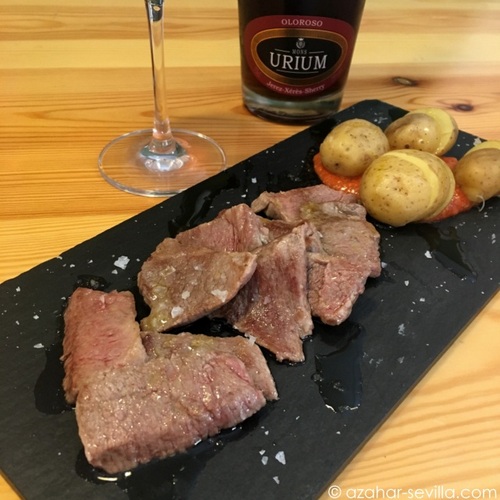 presa Ibérica de Bellota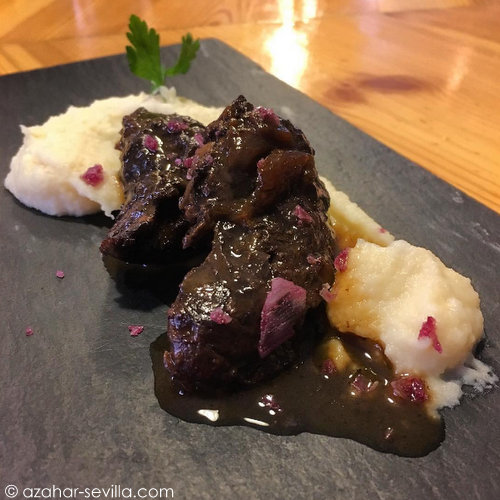 wild boar pork cheek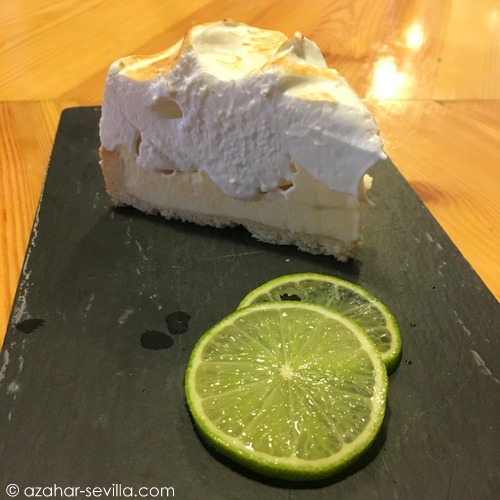 lemon pie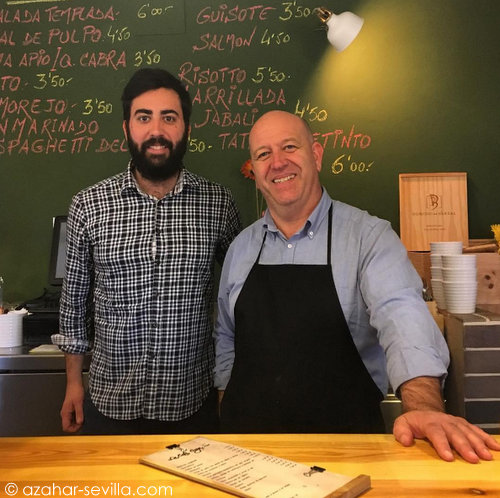 Abraham and owner Álvaro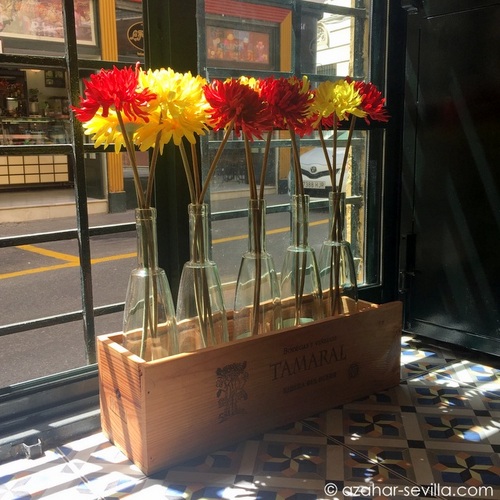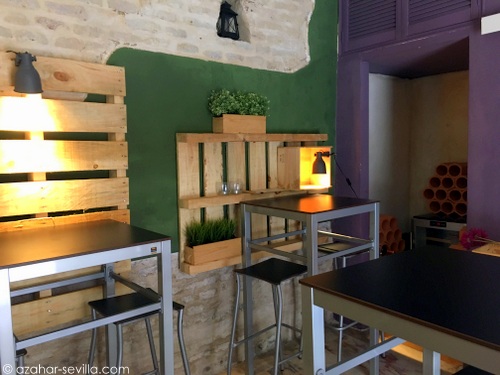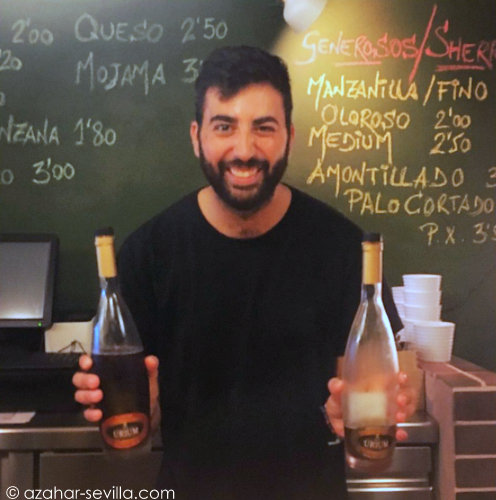 Urium or Urium?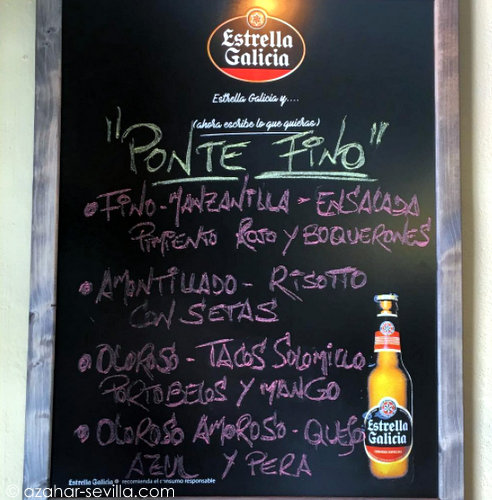 the sherry pairing set menu 20.50€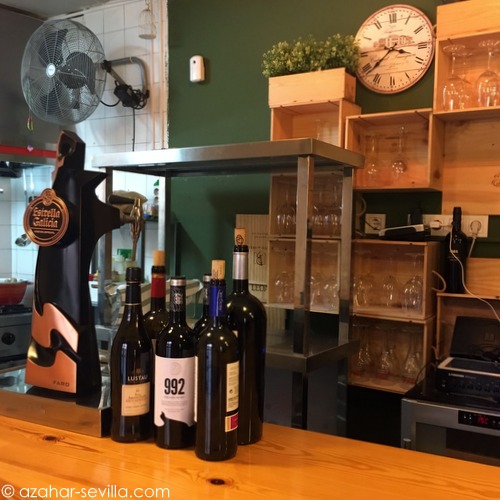 Updated June 2017