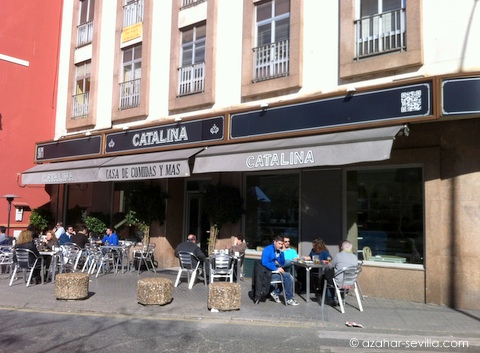 Although this neighbourhood abacería/tapas bar has been open for over a year and a half I only heard of its existence the other day. And as I have new temporary neighbours – professional travellers Ang & Ryan (Jets Like Taxis) – I asked them if they'd like to join me in trying out somewhere unknown to me. And of course they were game! So off we went and were immediately charmed by the bar's bright fresh interior as well as the large sunny terrace facing the square.
Catalina Casa de Comidas (y Más) is a combination tapas bar/abacería. There is  a wide selection of prepared take-away foods as well as gourmet tins and preserves, and the menu offers dishes in two sizes: tapas and media raciones (half plates). This caused some confusion when we decided to start by sharing three tapas fritos and were brought medias instead. It didn't occur to me that three jamón croquetas would cost 5.40€! So the photos you see here are all media raciones, not tapas. Tapas prices range from 3 – 4€ and medias from 4 – 14€. There is also a chalkboard list of daily tapas specials which we missed out on because we didn't see the board and the waitress didn't mention them to us.
We enjoyed the food although the jamón croquetas didn't taste of jamón and the sauces that came with the bacalao buñuelos were a bit bland. But the jamón and foie risotto and springrolls onna stick were very good and my dessert-loving companions assured me their "afters" were delish. Overall it was a pleasant lunch but we didn't think it was especially good value.
Bread Charge: 1€  PER PERSON
Plaza Padre Jerónimo de Córdoba, 12
tel. 954 56 36 87
Open: 8.30 – midnight
Closed: Mondays
€ € € €
Catalina Casa de Comidas Webstite




Food 7 | Wine 7 | Service 7 | Ambiance 7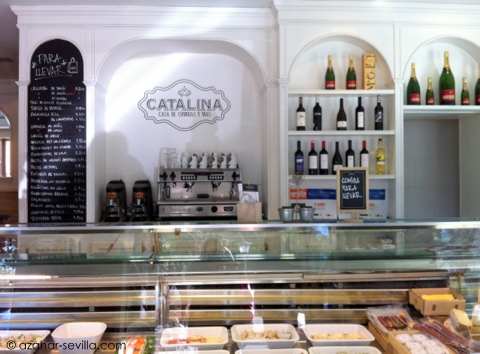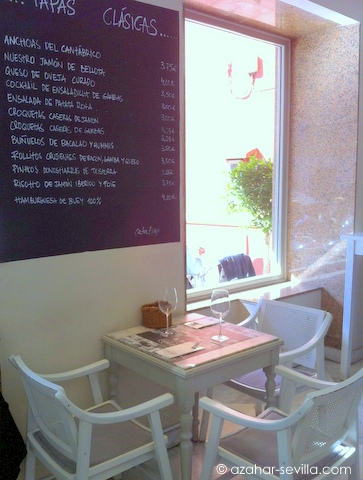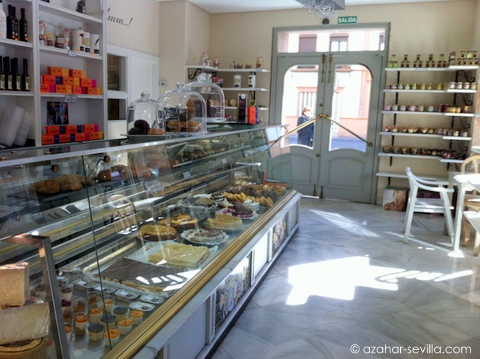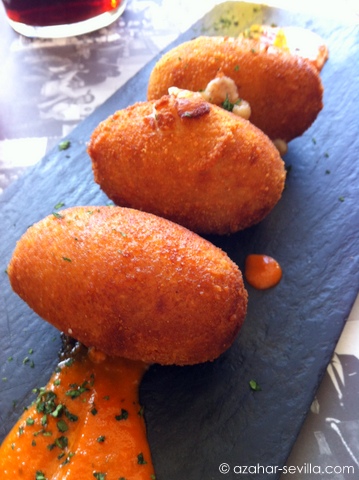 jamón croquetas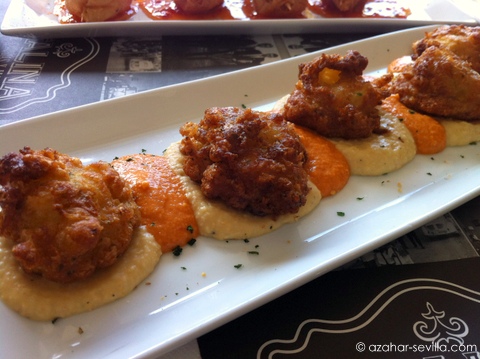 bacalao buñuelos with hummus and romesco sauces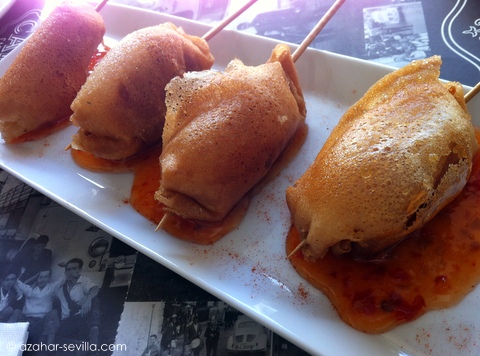 bacon, langoustine and cheese springrolls with sweet chili sauce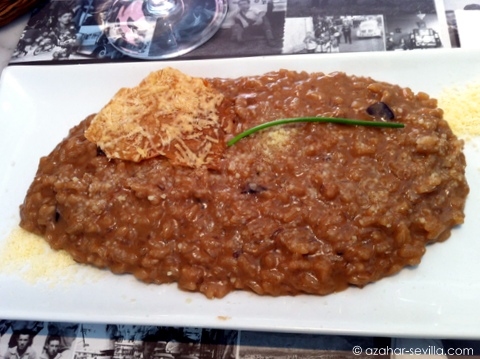 jamón and foie risotto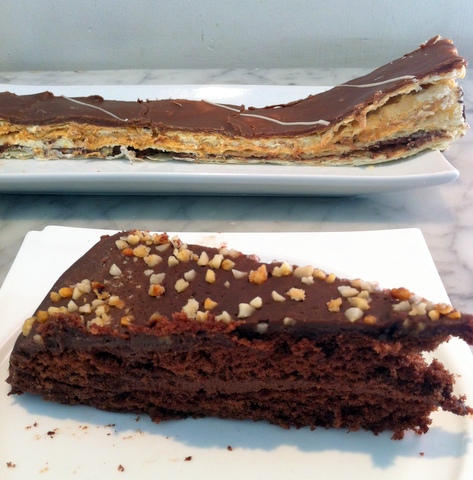 chocolate raspberry cake, pastry with chocolate and dulce de leche