Updated December 2014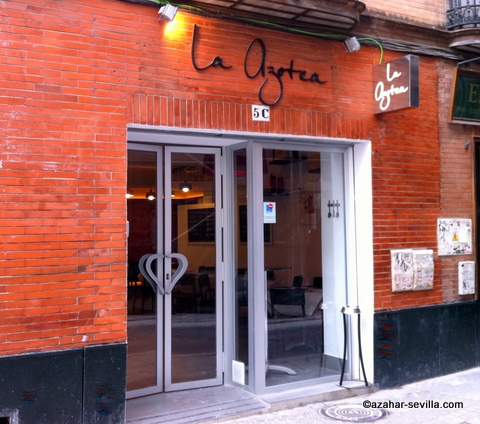 As at the original La Azotea in c/Jesús del Gran Poder, this second location offers superb food and excellent service in a cosy and convivial atmosphere. Same great menu and fabulous wine list (with several varieties available by the glass). I have too many favourite tapas to list so I'll let the photos below speak for themselves. Many will be daily specials so they might not be on the menu when you go, but there will no doubt be something equally delicious.
The latest news is that La Azotea Zaragoza is now open seven days a week.
Zaragoza 5
Tel 955 116 748
La Azotea website
Open 13.30 – 16.30 / 20.30 – midnight
€ € € €
*vegetarian friendly






Food 9 | Wine 9 | Service 9 | Ambiance 9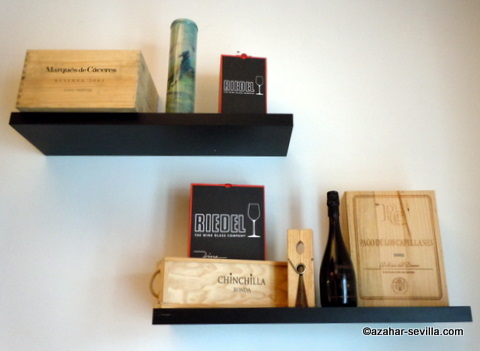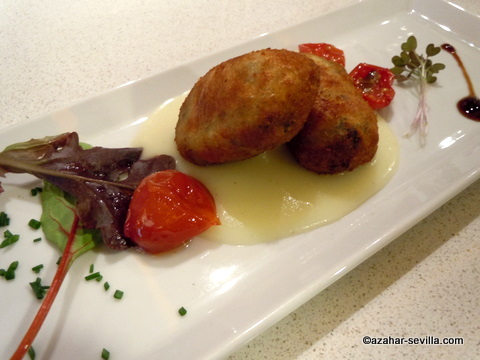 duck confit croquettes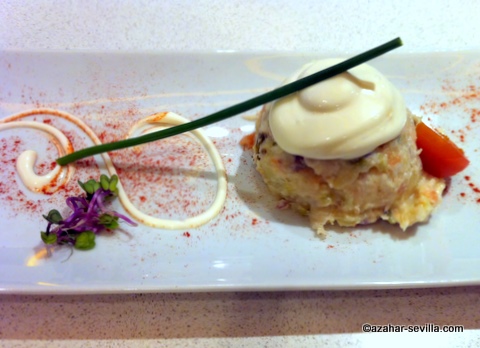 ensaladilla (potato salad) with smoked fish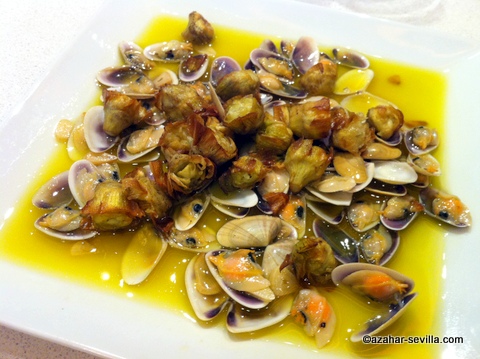 coquinas in garlicky white wine sauce and fried baby artichokes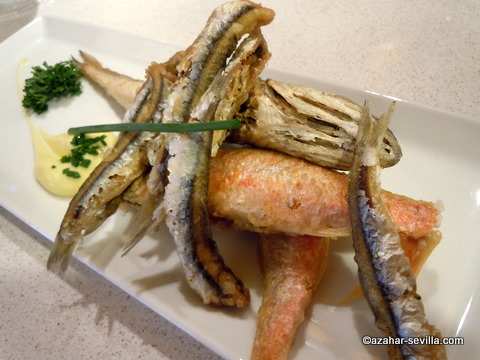 frituria sevillana with salmonetes, boquerones and pijota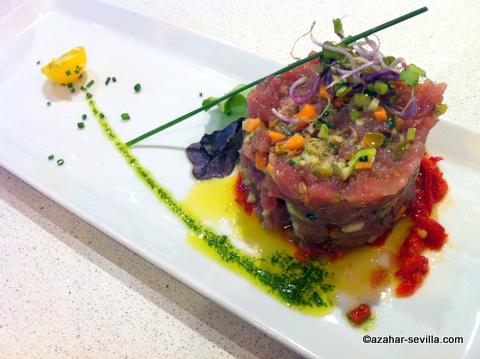 red tuna tartare on an avocado/salmorejo base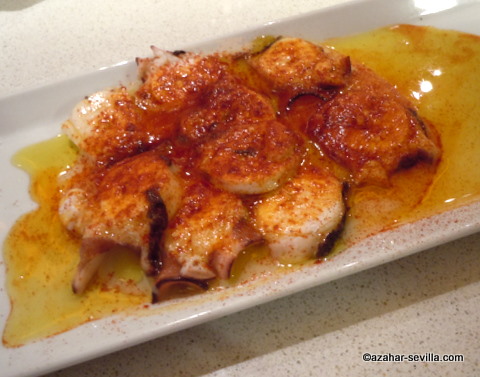 octopus "a feira" with parmentier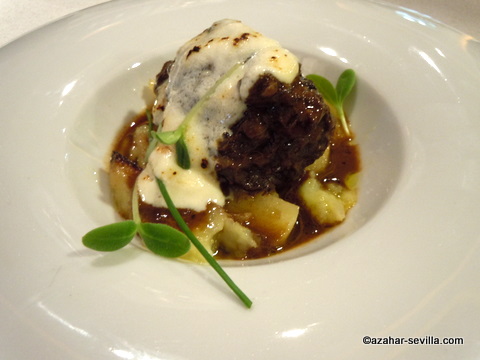 stewed pig's cheek in red wine sauce,
topped w/potato confit & melted goat cheese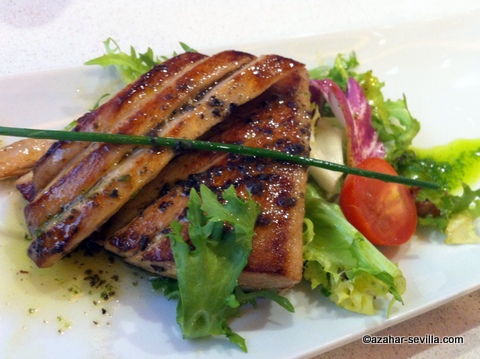 grilled tuna ventresca with soya sauce and olive paste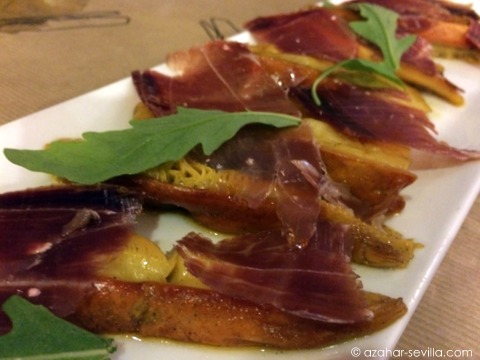 grilled seasonal mushrooms (amanitas) with jamón Ibérico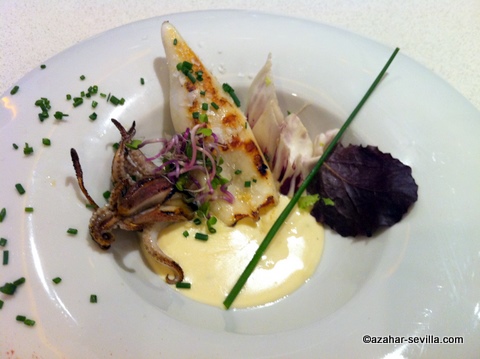 grilled chiperon (squid) in goat cheese sauce with aromatic herbs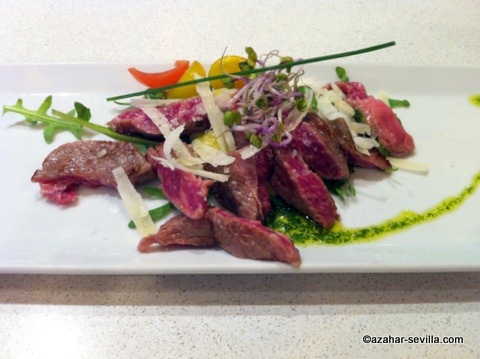 grilled "gold beef" with rocket, idiazabal and pistachios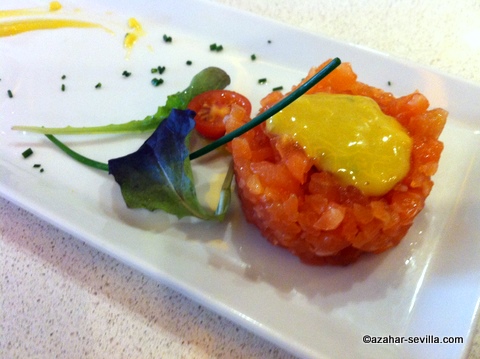 salmon tartare with mustard sauce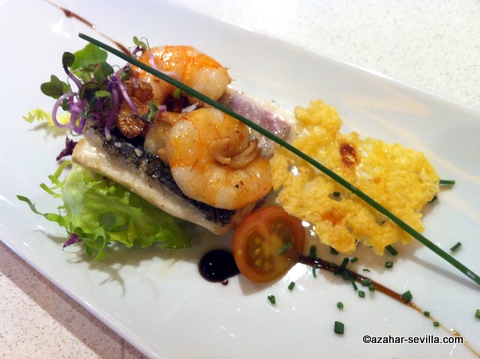 wild seabass with garlicky langoustines and parmesan crisp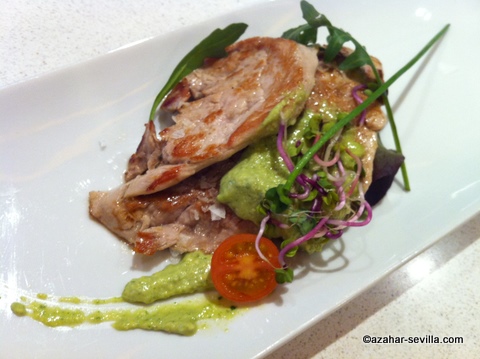 solomillo with basil mustard and pinenuts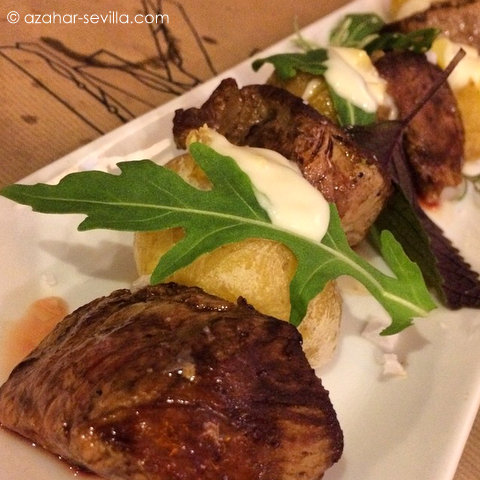 grilled presa Ibérica with papas arrugas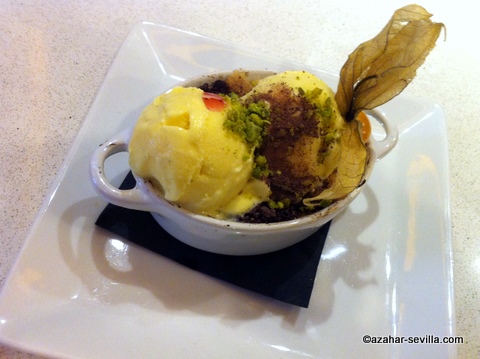 warm mango crumble with pistachio ice cream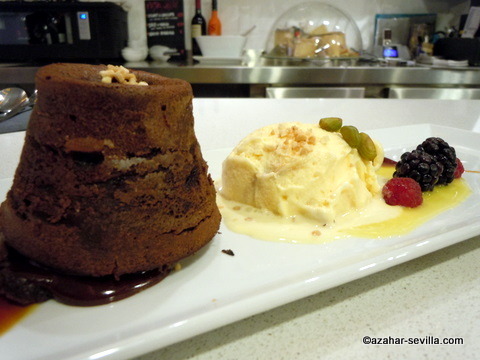 chocolate coulant with vanilla ice cream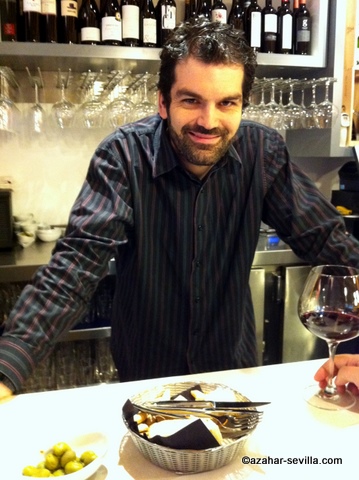 co-owner Juan Gomez
~ back to top ~





Updated: December 2014