Updated February 2013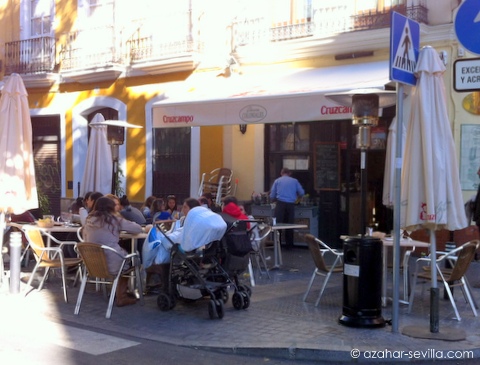 I can't believe I haven't been back here in almost six years! Especially as it's just a stone's throw from where I live now. Cheap and cheerful, house specialities include the 'tablas' which are thick cut slices of toasted country bread with a variety of toppings, such as salmorejo with jamón serrano and quail eggs. Other popular favourites are the various solomillo (grilled pork tenderloin) tapas that are offered with a variety of sauces – 'al whisky', roquefort, 'a la castellana'.
The food is basic and good value for money with generous tapas portions that are "filled out" with lots of fried potato slices. But the wine list doesn't seem to have changed in 20 years, with the usual reasonably drinkable reds and the unholy trinity of whites Barbadillo-Fragata-SeñorioHeliche that used to be all you could get in bars when I first moved here. Their website promises a nice Rueda verdejo called Cyatho, but it wasn't to be found.
The terrace facing the square fills up fast, but you can write your name on the chalkboard waiting list and have a drink at the bar while you wait for a table.
Bread Charge: 0.60€
Plaza Cristo de Burgos, 19
Tel. 954 501 137
Open: 13.00 – 16.30 / 20.00 – midnight
€ € €
Taberna Los Coloniales Website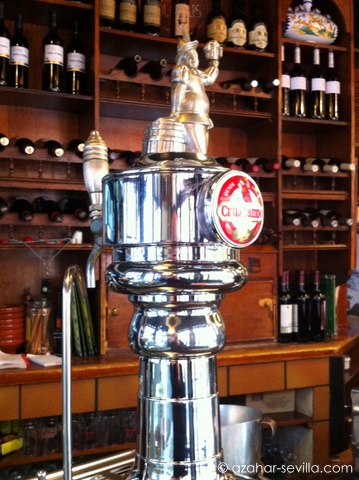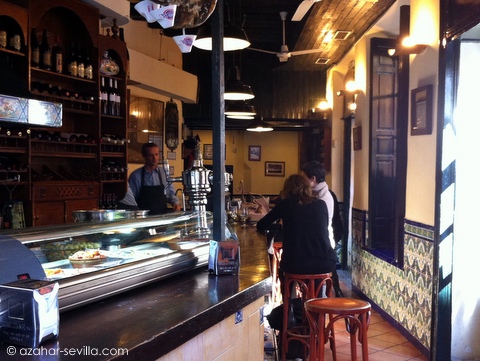 the bar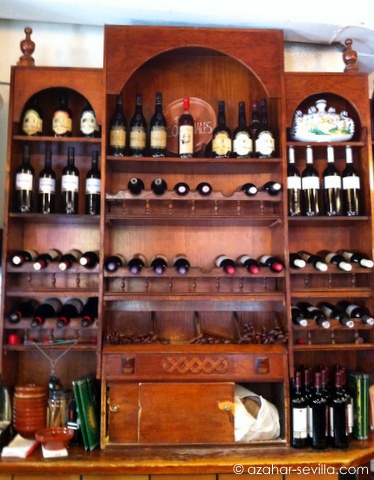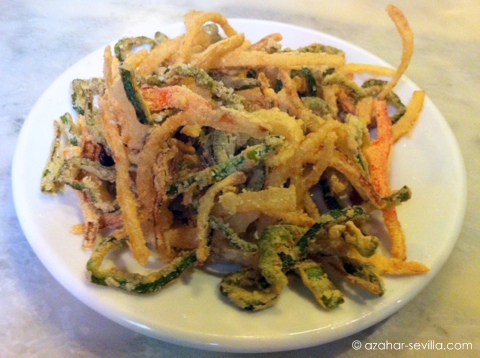 calamares del campo (fried peppers and onions)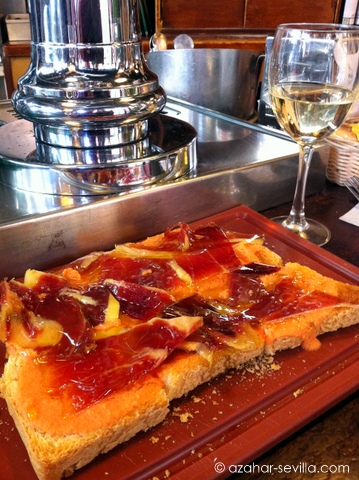 tabla with salmorejo and jamón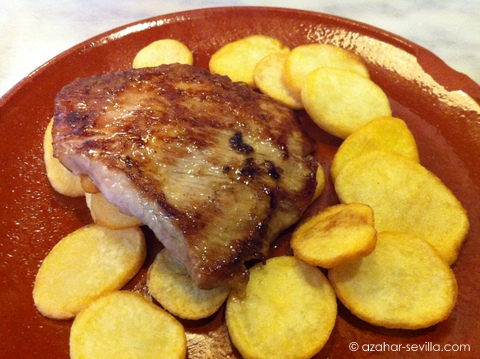 grilled secreto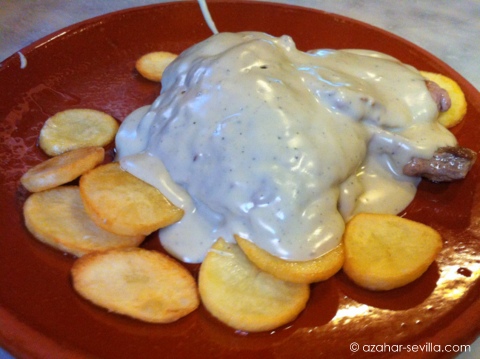 punta de solomillo (pork tenderloin) with roqueforte sauce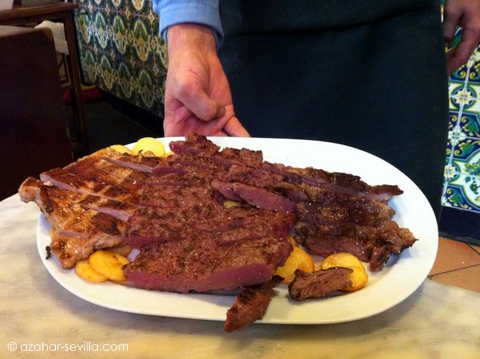 meat platter: presa, hamburger and solomillo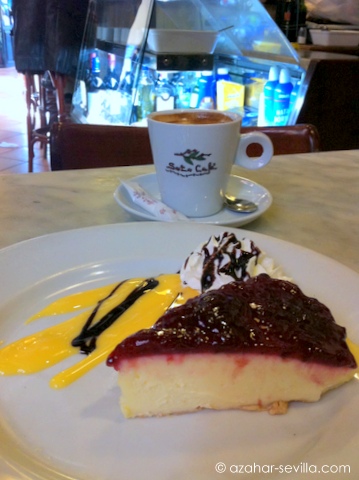 cheesecake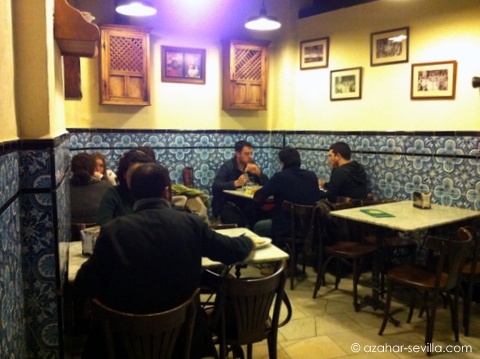 dining room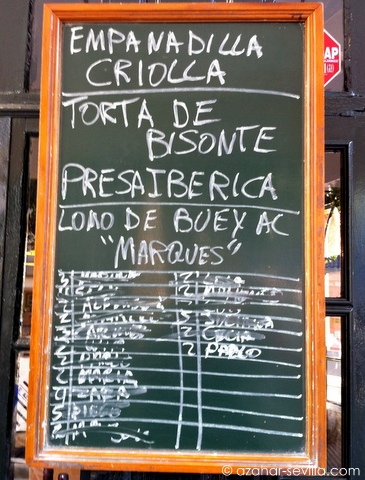 specials and waiting list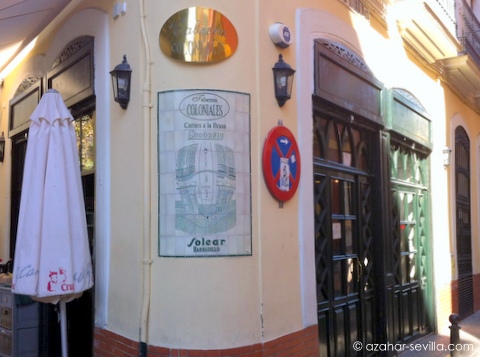 ~ back to Los Coloniales main page ~
~ comments welcome on main page ~



Updated: February 2013