Okay, that was a bit of a dramatic title… especially I have nothing at all against Semana Santa. In fact, I've now lived through 21 Semana Santas (Easter Holy Weeks) in Sevilla and have always enjoyed them.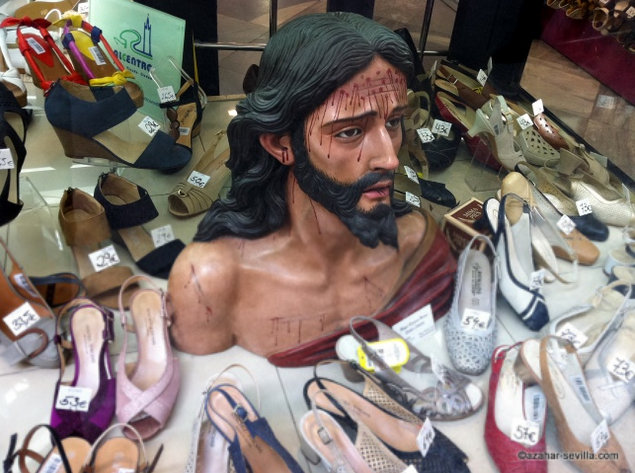 When I first arrived here in 1993 it was a total novelty to me, as you can imagine, and I tried to get out to see as many processions as possible during the week-long festivities. But I also lived a stone's throw from the Cathedral, so in effect, Semana Santa came to me every year. I soon learned that all my English classes would be cancelled (without pay! – I was a private tutor in those days), and that I had to get any errands and shopping done well before 2 pm. After about 5 pm I could either dodge the processions and crowds in order to get somewhere, or just stay at home – and as the years passed I more often chose the latter. Well, except when I went out to purposely see processions, usually one or two each year.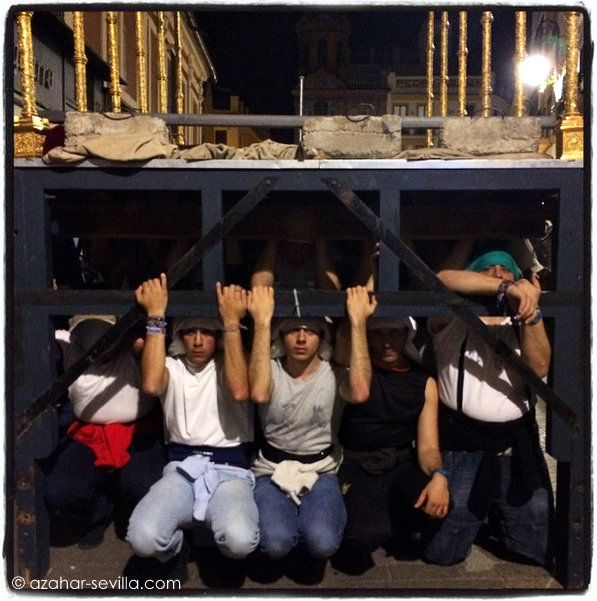 You may think you know something about religious festivals and festivities, but trust me, unless you've been to Sevilla for Semana Santa there's a definite gap in your education. Although Holy Week is an important festival throughout the Catholic world, the celebrations in Sevilla are thought to be the largest and most elaborate. And they are elaborate.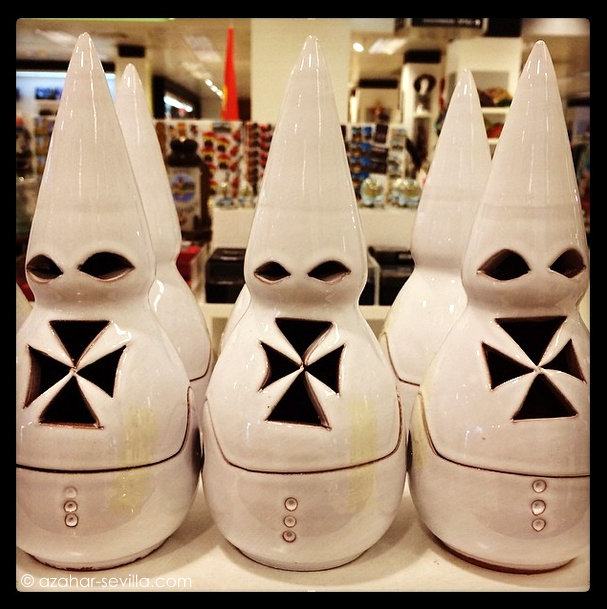 The basic format doesn't sound too complicated. The celebrations are organised by an association of religious brotherhoods (with the co-operation of the City Council), each of which is directly responsible for one of the processions that carry the statues of the Christ and the Virgin from where they normally "live" to the Cathedral to be blessed, and then return them. The actual mechanics can get complicated, of course, and between the processions and the onlookers a large part of the city, especially along the processional way and around the Cathedral, is pretty much closed for normal business.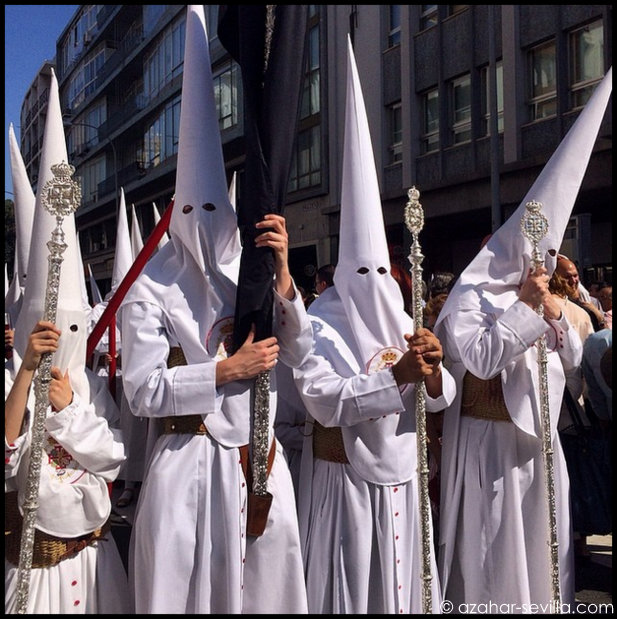 I love all of this, even though I'm not religious, but be warned! If you come to Sevilla during this time and expect to see "the real Sevilla", you're kind of out of luck. Most tapas bars in the centre stop selling tapas and you are left with ordering "raciones" or large plates. Which is fine if there are a few of you so you can share them, but it's not a tapas-friendly environment and bars tend to be heaving (just like everywhere else). And you will already have noticed that flights and hotels are much more expensive during this time. Plus the streets and monuments will be so crowded that you will have a very hard time seeing them.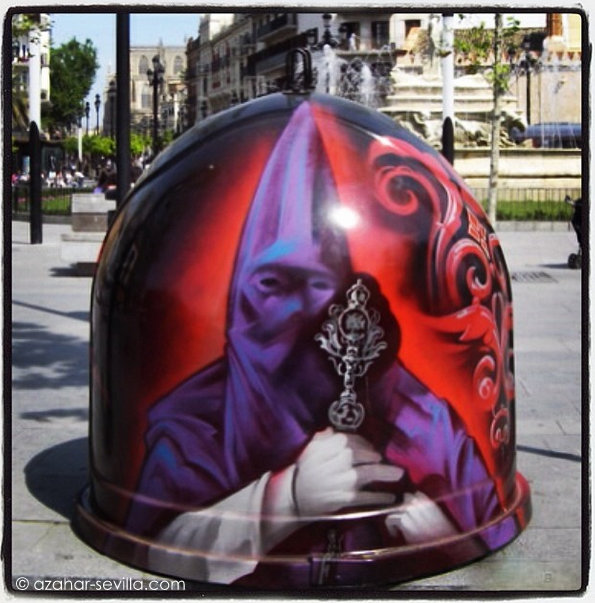 I would only recommend a visit to Sevilla during Semana Santa if you have a particular interest in seeing this unusual and spectacular event. But if you have a desire to see and experience Sevilla itself, try to avoid this week and come at a time when the city is at its natural best. Either post-Easter to mid-June or September to November.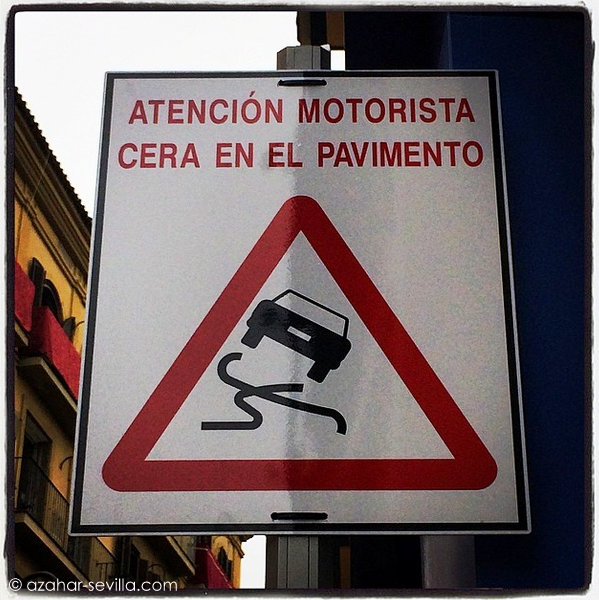 Slippery when waxy (from the procession candles)